Jubilee - Unpacking and Assembly
The unboxing process for the Klipsch Jubilee is a little bit different than a standard unboxing. This guide will give you detailed instruction, as well as tips and tricks to make unboxing your new speakers as easy as possible.
Unboxing and Assembly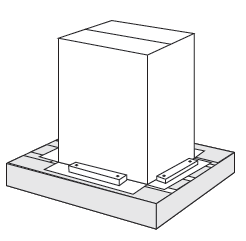 When your Klipsch Jubilee arrives, the box will be bolted to the wooden pallet. Remove the bolts before attempting to unbox. You will need a #10 Phillips screwdriver to remove these bolts.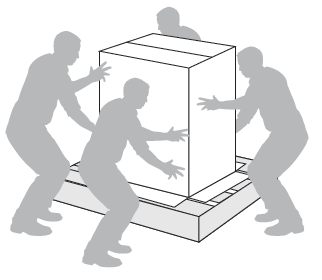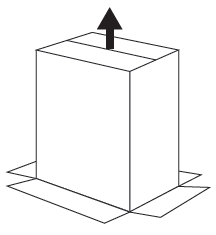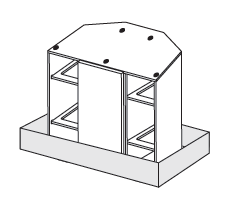 Klipsch STRONGLY recommends 4 people to lift the box off the speaker. If you do not have 4 people to perform this, you may consider furniture/piano moving services for unboxing and assembly.
Lift the box straight up, leaving the speaker behind while lifting.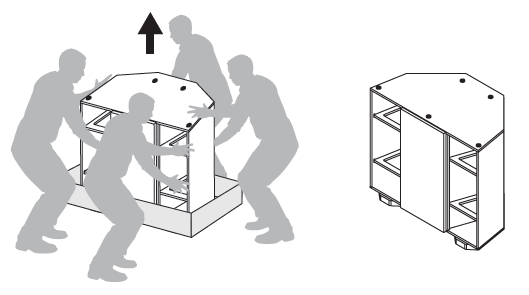 Again, using 4 people, lift the speaker straight out of the internal packing. Place the cabinet in your desired location. For tips on the best placement for the Jubilee, check out this article - Jubilee - Ideal Placement
NOTE: This cabinet is very heavy and has metal feet. Please do not slide the speaker across the floor, or it may cause damage to the floor. However, you can use standard felt furniture sliders to assist you with moving the speaker cabinets.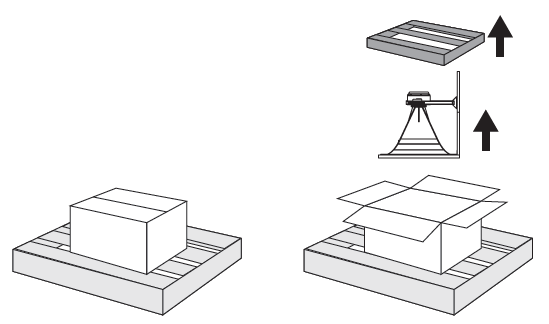 Next, unbox the horn. Open the box and pull the internal components straight out.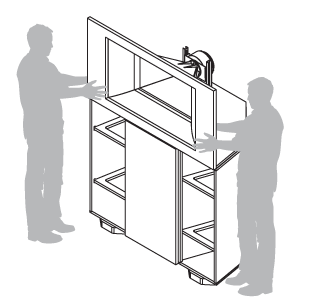 With one person on either side of the horn, lift and place the horn onto the low frequency cabinet, making sure is it flush with the side of the cabinet.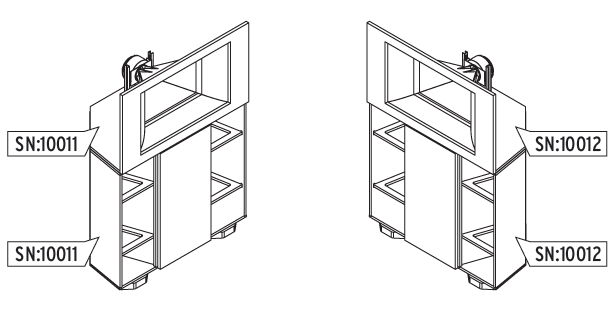 Finally, make sure the serial numbers on each side of the cabinet match up, so the wood grain lines up.
Connecting High Frequency Horn to Low Frequency Cabinet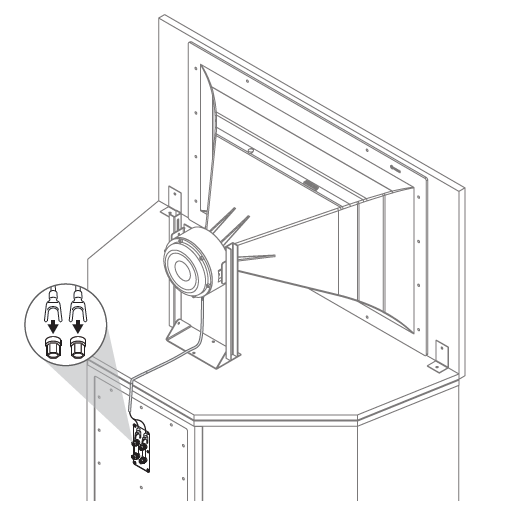 Using the included spade connectors, connect the positive and negative post on the horn to the top two terminals on the back of the low frequency cabinet.