LA SCALA K-77-D REPLACEMENT INSTRUCTIONS
Models Covered: La Scala I and La Scala II
(Note: La Scala I will not have a back panel on the HF cabinet. For that model, skip to step 2.)
Tools Needed:
#2 Phillips screwdriver
Electric driver drill with adjustable clutch(optional)
Installation Instructions:
1. Remove the rear door off of the La Scala HF cabinet by removing the screws and setting them to the side. The door should have long enough wires to set the door on top of cabinet.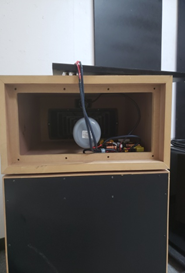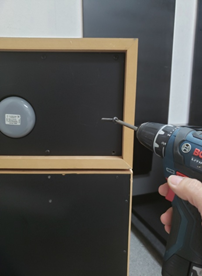 2. Locate the K-77 HF driver in the rear of the La Scala cabinet. Remove all four of the screws from the HF driver by using the Phillips screwdriver or drill.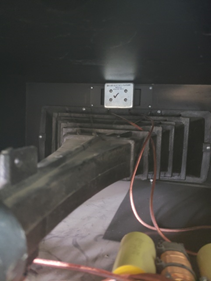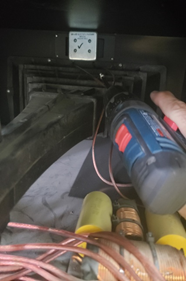 3. Unplug the wires or terminals going to the old K-77 driver. Set the old driver to the side and keep the screws. They will be reused with the new K-77 HF driver.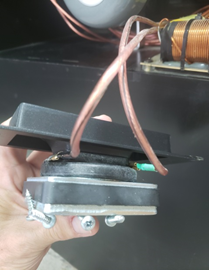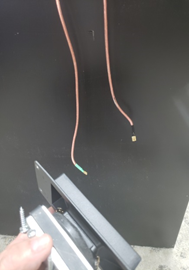 4. Plug the HF wires into the new K-77 HF driver. Be sure to observe proper polarity. The positive wire will be marked with a (+) symbol, red dot, or green colored sticker. The negative wire will be marked with a (-) symbol, black dot, or black sticker.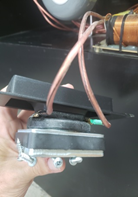 5. Bolt up the new K-77F driver using the four screws. It is recommended to use the screwdriver so the screws are snug or firmly in place, but do not over tighten.
6. Screw the back panel back onto the HF cabinet using the screws that were removed.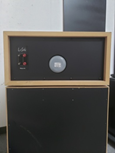 7. Reposition your La Scalas and enjoy!