Jubilee - Ideal Placement
The Klipsch Jubilee loudspeakers will perform well in a variety of locations, but follow the following guidelines in this article for the best results.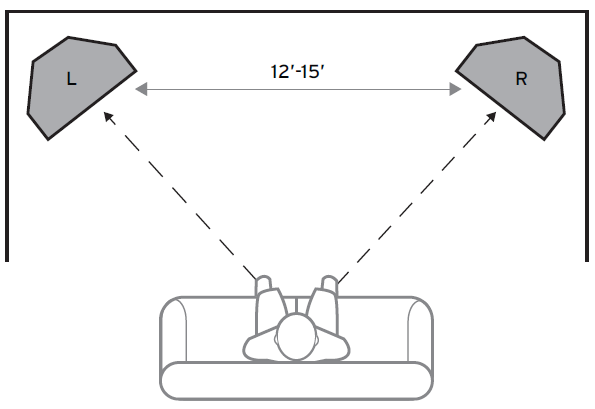 Place on a common wall that is 12 to 15 feet away from the main listening position.
Position them equidistant from the wall behind the speakers, as well as equidistant from the main listening position, creating an equilateral triangle.
Angle speakers toward the listener and even with or forward of any adjacent obstructions.
Placing them near a corner or wall provides the greatest amount of bass while moving the speakers away from room boundaries reduces bass energy.
Asymmetrical placement of a pair of speakers from adjacent side walls can smooth room-induced bass unevenness.
Experiment with the above guidelines to suit your taste and to compensate for your room's acoustic characteristics.