ProMedia Heritage 2.1 - Setup
This guide is designed to assist with setting up and powering on the ProMedia Heritage 2.1. This article will cover what is included in the box, as well as how to connect the system together to get rocking fast!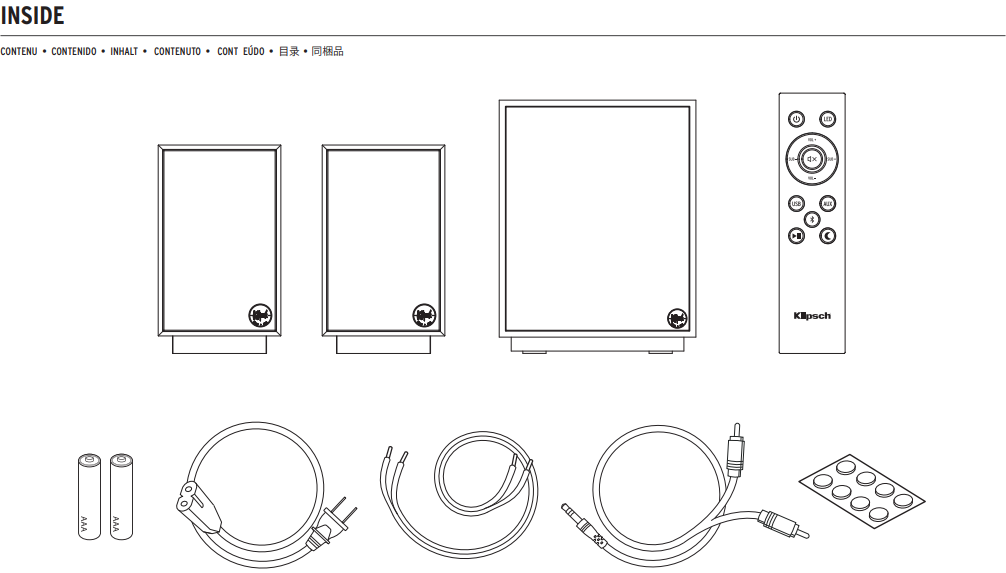 Inside the box you will find two satellite speakers, one subwoofer, a remote control (batteries included), two sets of speaker wire, a power cable, a dual RCA to AUX cable, and some adhesive rubber bumpers.
After unboxing your ProMedia Heritage 2.1, you will want to place the satellite speakers and subwoofer in their desired locations. If you would like guidance on where to place these components, check out this article - ProMedia Heritage 2.1 - Speaker Placement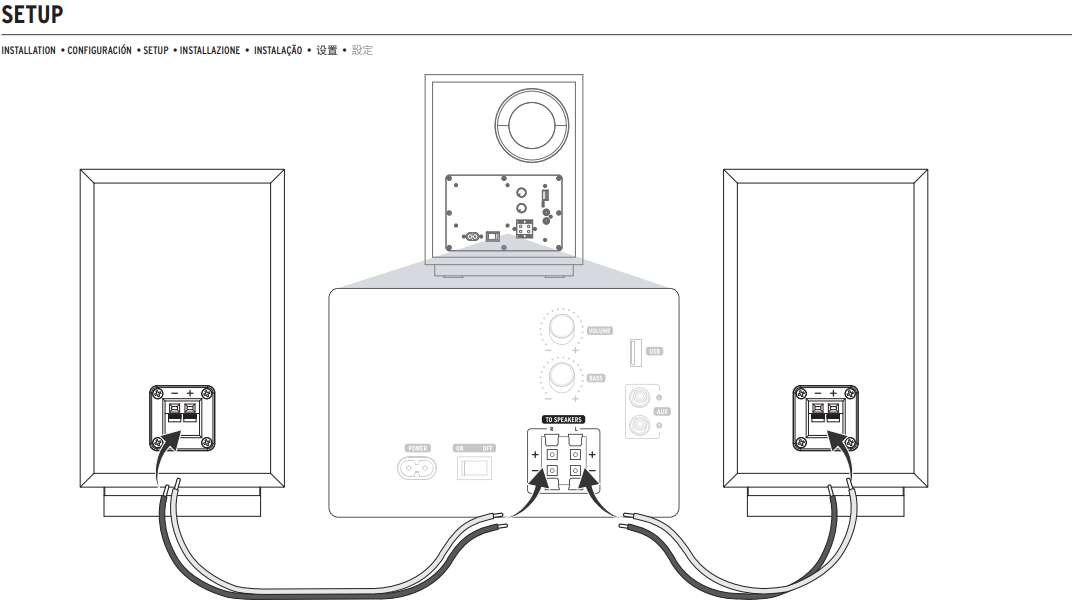 Use the two included speaker wires to connect the satellite speakers to the subwoofer. One wire should have a thin red line running along the side, indicating the positive charge. The other wire in the set will just have a black casing. Press down on the plastic tabs and insert just the metal tip into the opening.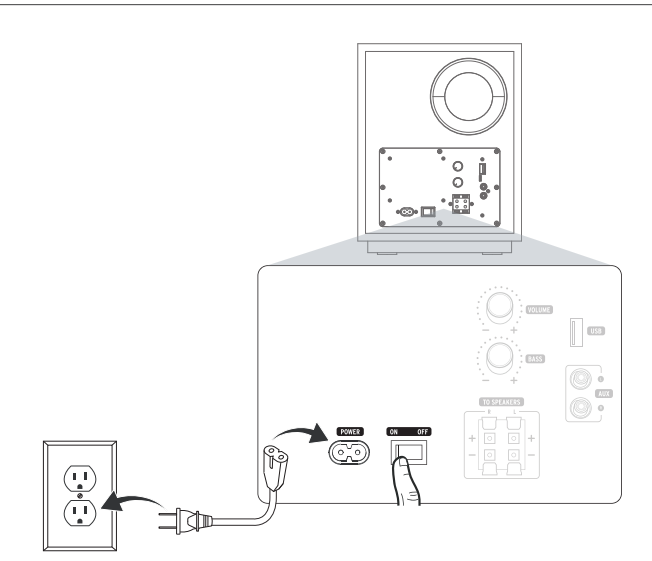 Once the wires are connected, use the included power cable to connect the subwoofer to a wall outlet. Flip the switch on the back of the subwoofer to the "on" position. At this point, you should see an LED illuminated on the front of the subwoofer.
Once the ProMedia Heritage 2.1 System is setup, it is time to connect your source device. Follow the instructions in these articles to connect your source of choice: