ProMedia Heritage 2.1 - USB Listening
The ProMedia Heritage 2.1 has the capability of playing files from a USB Flash Drive. This article will outline how to achieve this, as well as what files will be able to be read.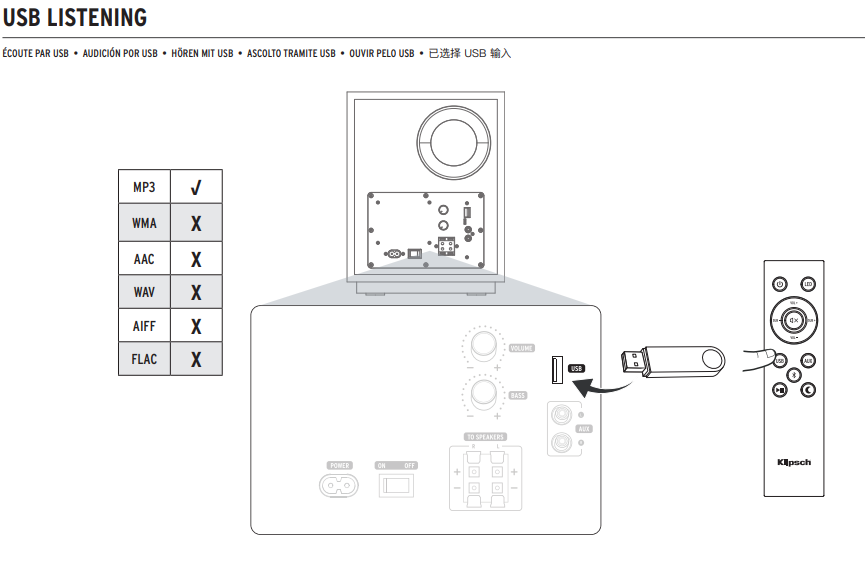 Begin by inserting the USB drive into the port on the back of the subwoofer. Once connected, use the included remote to change the source to "USB". The LED will turn white when the USB source is selected.
You can play and pause the music by pressing the "Play/Pause" button on the remote.
NOTE: The ProMedia Heritage 2.1 USB port will only read MP3 files.
If you have further questions about connecting to the ProMedia Heritage 2.1 via USB, please reach out to our support team for direct assistance - How To Contact Us for Support