ProMedia Heritage 2.1 - Speaker Placement
When setting up your ProMedia Heritage 2.1 System, there are a few guidelines to follow to achieve the best sound. How far apart should you place the speakers? Where is the best place for the subwoofer?

The satellite speakers should be spaced between 18" and 48" apart, with the face of the speaker "towed in" to face the listening position.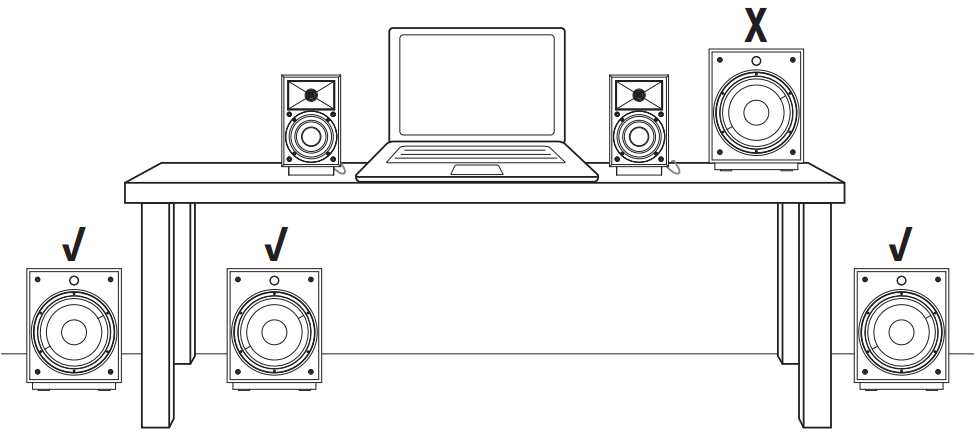 The subwoofer will perform best when place on the floor either beneath your desk, or on either side. Do not place the subwoofer on top of the desk.
If you have further questions about optimal speaker placement, feel free to leave a comment below or reach out to Klipsch Product Support for direct assistance - How To Contact Us for Support