The Fives - Connecting to a Computer
The Fives have the ability to connect to a PC or laptop through USB Audio and Analog/AUX.
ACCESSORIES NEEDED:
USB A to USB B cable (included)

or


3.5mm Auxiliary cable (not included)


Any retail store selling electronics or audio equipment should have 3.5mm auxiliary cables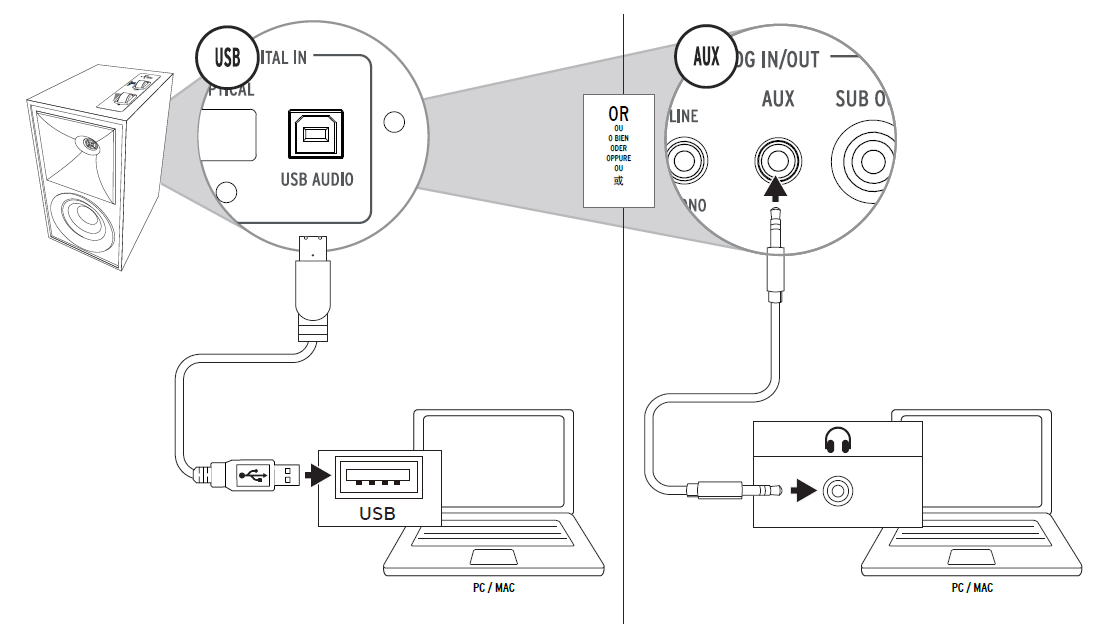 To play via USB, you will connect the included USB cable from the USB port on your laptop/PC to the USB Audio input on the back of The Fives. Set the source wheel on top of The Fives to USB.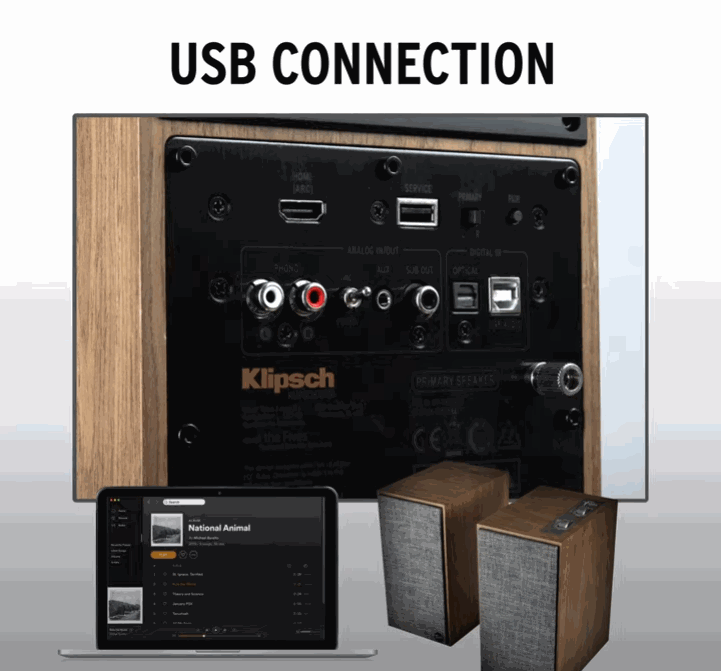 To play via Analog/AUX, connect a 3.5mm auxiliary cable (not included) from the laptop or PC's headphone jack to the AUX input on the back of The Fives. Set the source wheel on top of The Fives to Analog




Note: If connecting to a PC, you may also have the option to plug the auxiliary cable directly into the soundcard's audio output jack