How To Contact Us for Support
There are multiple ways to get in contact with us. To submit a request or question, please use any of the following methods at your convenience:
1.) Click the "Submit a request" or "Sign In" link at the top right corner of the Help Center (https://support.klipsch.com/hc/en-us)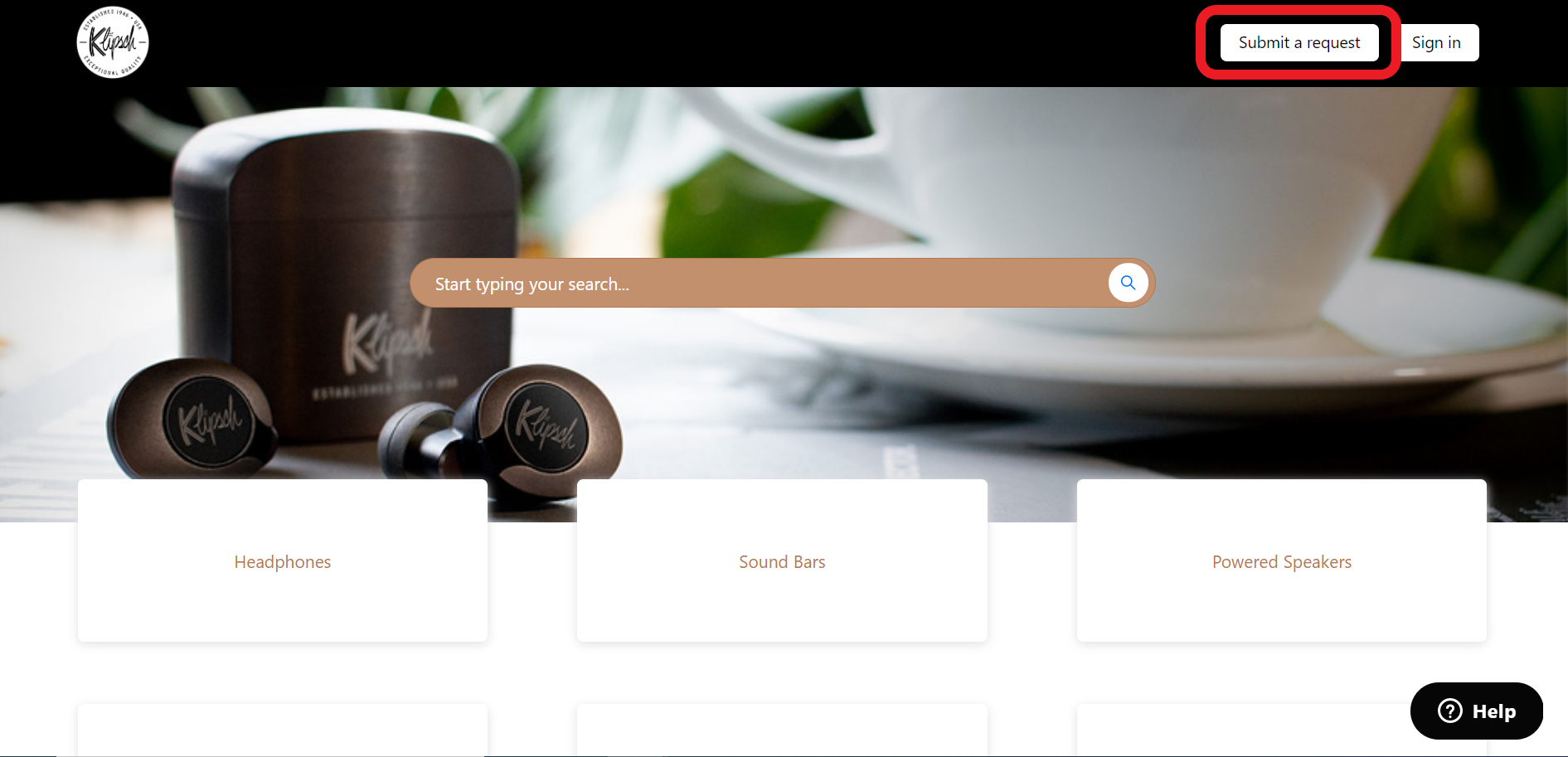 2.) Click the "Help" button located in the bottom right corner of the screen when viewing the Help Center or Klipsch.com website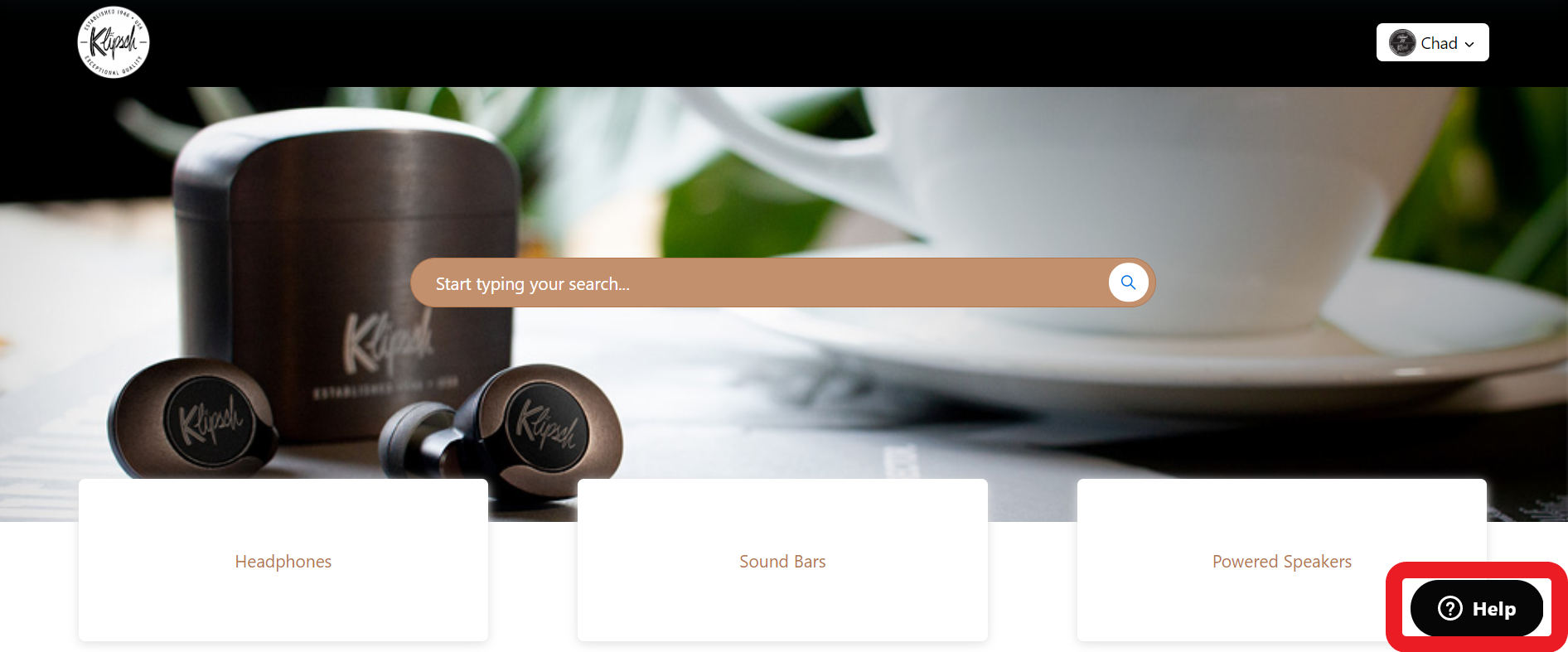 Once the widget opens, click the "Contact Us" button at the bottom right corner. You can then start a live chat with a Klipsch Representative. At this time, this is the fastest way to get in contact with Klipsch.
Please Note: You may need to enter some text into the search bar in order for the "Contact Us" button to appear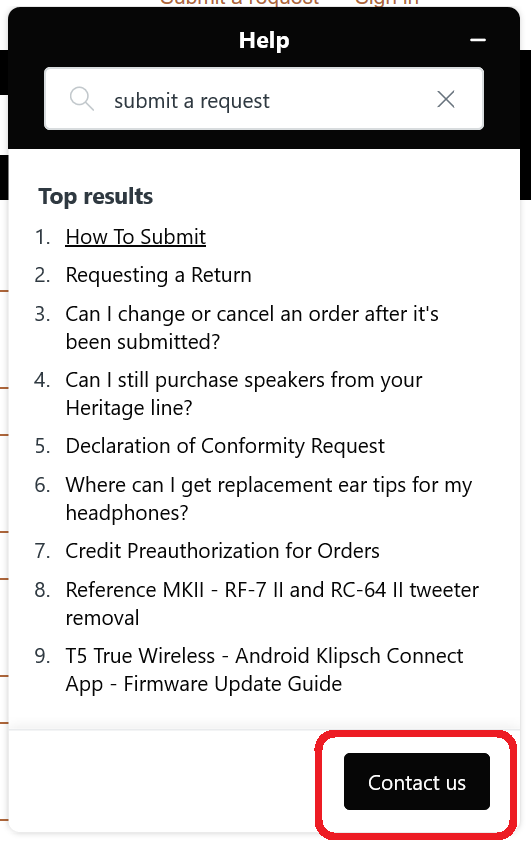 3.) Give us a call at 1-800-KLIPSCH (1-800-554-7724)
(Australian consumers, please use 1800 849 086)
For a direct link, please click here -

Submit a Request