T5 II True Wireless ANC - Charging
Below, you will find some additional information on charging your T5 II True Wireless ANC earphones and case.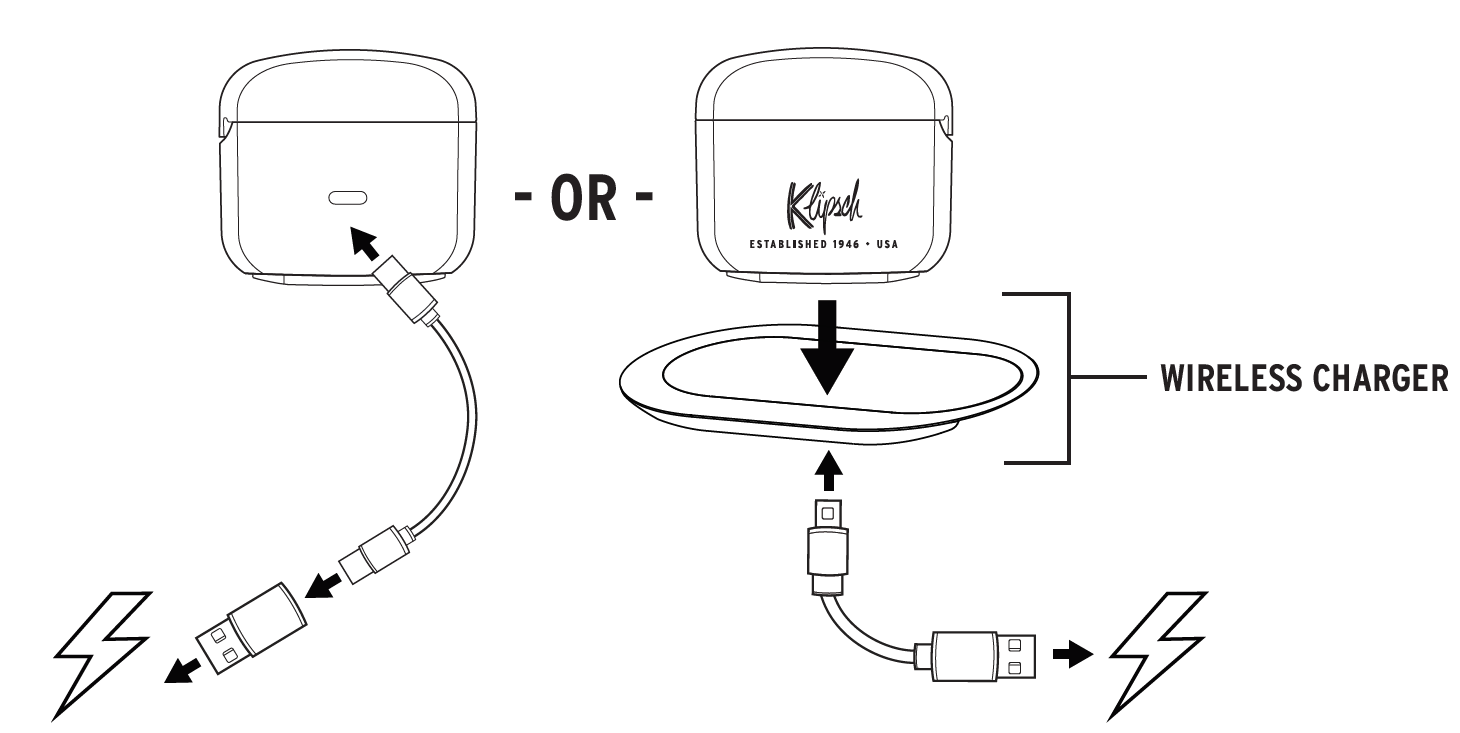 HOW TO CHARGE YOUR T5 II TRUE WIRELESS ANC CASE:
You have the option of charging via the included USB-A to USB-C wire, or by placing the case onto a Qi-compatible Wireless Charging Pad (not included)

To Charge via the Included USB-A to USB-C Wire: Simply plug the smaller end (USB-C) into the charge port of the case (shown in the left image, above). You will plug the other, larger end (USB-A) into a USB Wall Outlet adapter (not included), or into the USB slot of a Computer or Laptop
To Charge via a Wireless Pad: Please note that a wireless charging pad is not included with the product. However, the T5 II True Wireless ANC charging case can be used with any Qi-compatible wireless charging pad.