Cinema 600 - Virtual Remote and EQ Feature
How do I access Virtual Remote?
How do I access EQ (equalizer)?
Do I need to update my Cinema 600 to access these features?
The Klipsch Cinema 600 has virtual remote and EQ capabilities through the Klipsch Connect app (available for iOS and Android devices). If you have not already, download the Klipsch Connect app and follow these instructions to connect your bar - Cinema 600 - Connecting to Klipsch Connect App
If you already have the Klipsch Connect app downloaded, please ensure that you are running the latest version, which is 1.15.2 or greater. To view which version of the app you are running - open the app and, from the product home screen, tap the three lines located in the upper left hand corner. You will then tap on the 'About' section; the version you are currently running will be next to 'App Version:'.
Once you have successfully connected your Cinema 600 to the app, you should land on the home screen below: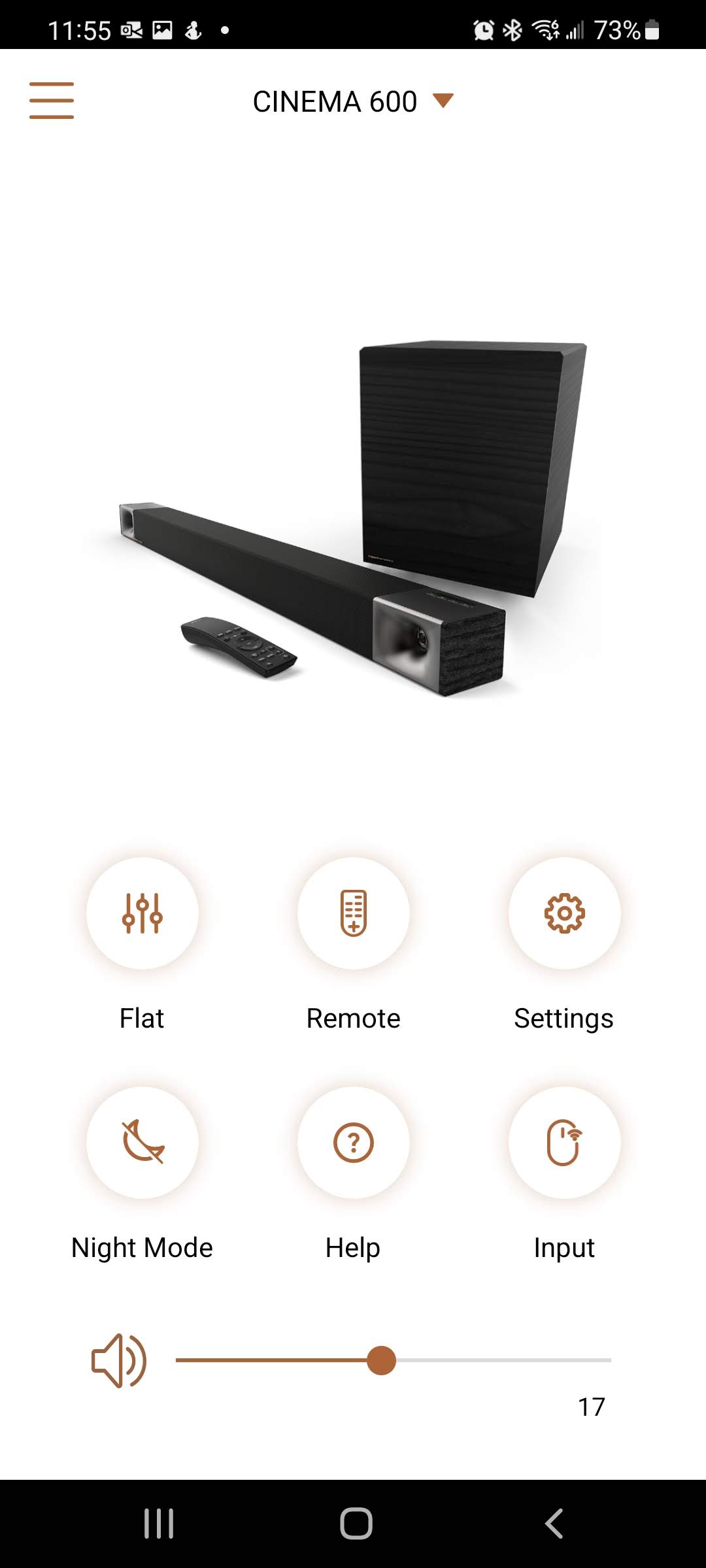 EQ
Tapping the top left "

" icon will open up the EQ preset menu (equalizer). This will allow you to choose from 6 different presets that adjust the overall audio mix.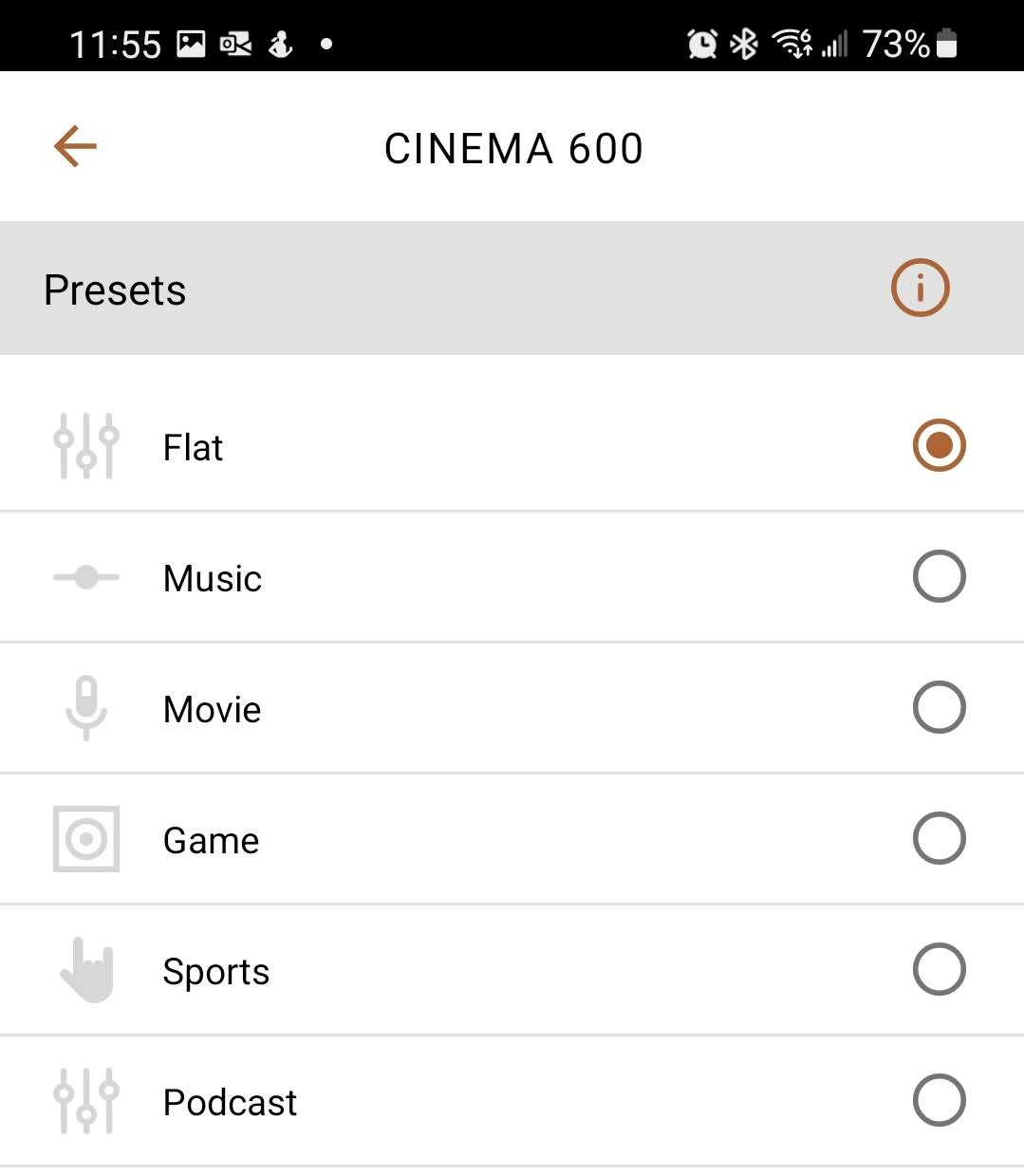 Virtual Remote
Tapping the "

" will open the Virtual Remote menu. This will give you control over the soundbar volume, as well as different sound modes and EQ presets. You can also change the selected inputs directly from this menu as well.
If you are not seeing the features shown in this article after connecting your Cinema 600 to the Klipsch Connect app, first, make sure the Connect app is fully updated. If you are still having issues, please reach out to Klipsch Product Support for direct assistance - How To Contact Us for Support