Cinema 600 - Opening the Remote Control
If you should ever need to change the batteries in your Cinema 600 remote, you will first need to open the remote by sliding the back off. Please see below for further instruction.
Pictured below is your Cinema 600 remote: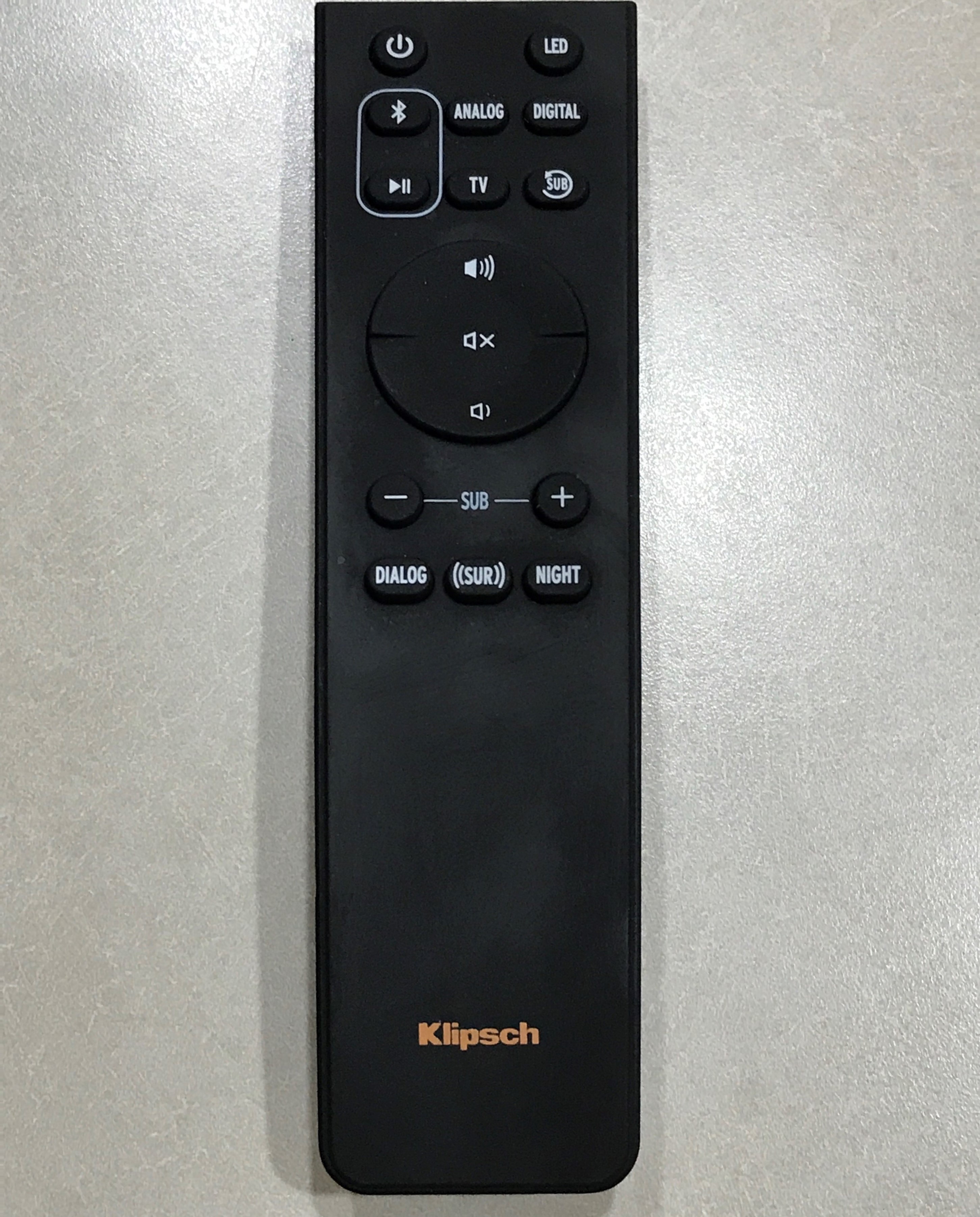 OPENING THE REMOTE
Begin by turning the remote around so that the top is pointing toward you



Flip the remote over so that you can now see the "Cinema Sound Bar" text


Note: Ensure the remote is still pointing towards you. The text, as well as the "arrow" above it, should be located at the top of the remote (just as it is pictured below




Using your thumb, push the back side of the remote "up" to slide the entire back side covering of the remote off.


Note: You will slide the cover off in the same direction that the highlighted arrow below indicates.



Here is the Cinema 600 remote control with the backside of the remote completely removed/slid off.

Note: Although your remote comes packaged with batteries, if you should need to replace them, you will want to use standard AA batteries.


If you find that your remote is no longer working, we would first recommend performing a factory reset on the sound bar. For factory reset instructions, please see our article - Cinema 600 - Factory Reset
To purchase or request a replacement remote, you will need to contact our Product Support team directly. For ways to contact, please see our article - How To Contact Us for Support