T5 True Wireless - Earphone Not Charging
One earphone seemingly dead?
No LED response from the earbud?
If an earphone is not charging, there are a couple of things to initially try:
First, clean your earbuds and case - True Wireless - Cleaning Earbuds and Case
FOR T5 TRUE WIRELESS:
Ensure that the case is not fully depleted in charge. The case must be charged in order to charge the earphones.
Remove the silicon ear tip from the earphone. Sometimes the larger sizes can cause the earphone to sit awkwardly in the case and prevent it from making contact with the charging pins.
Use a cotton swab to gently clean the metal charging pins within the case and on the earphone (see below for pictures).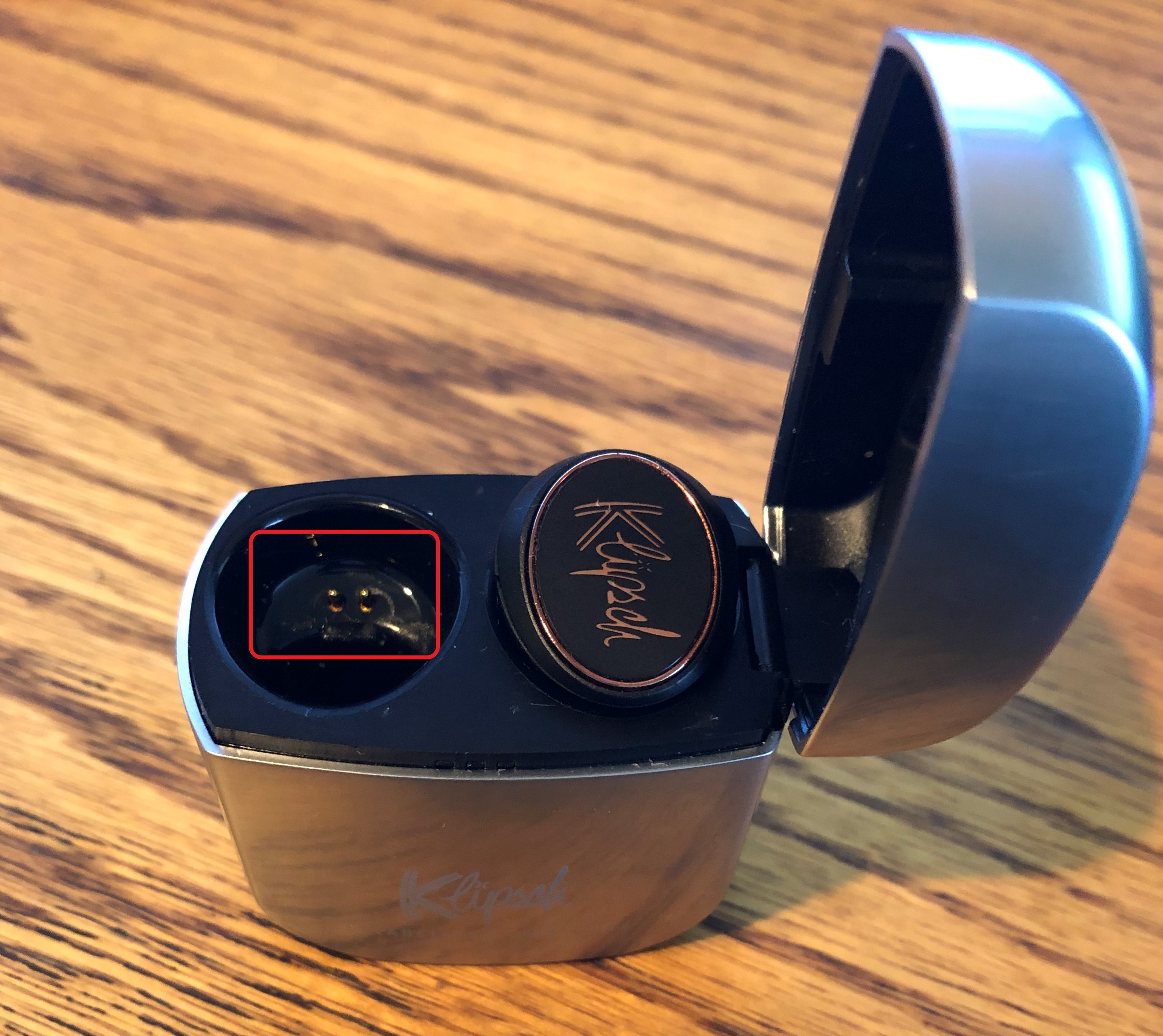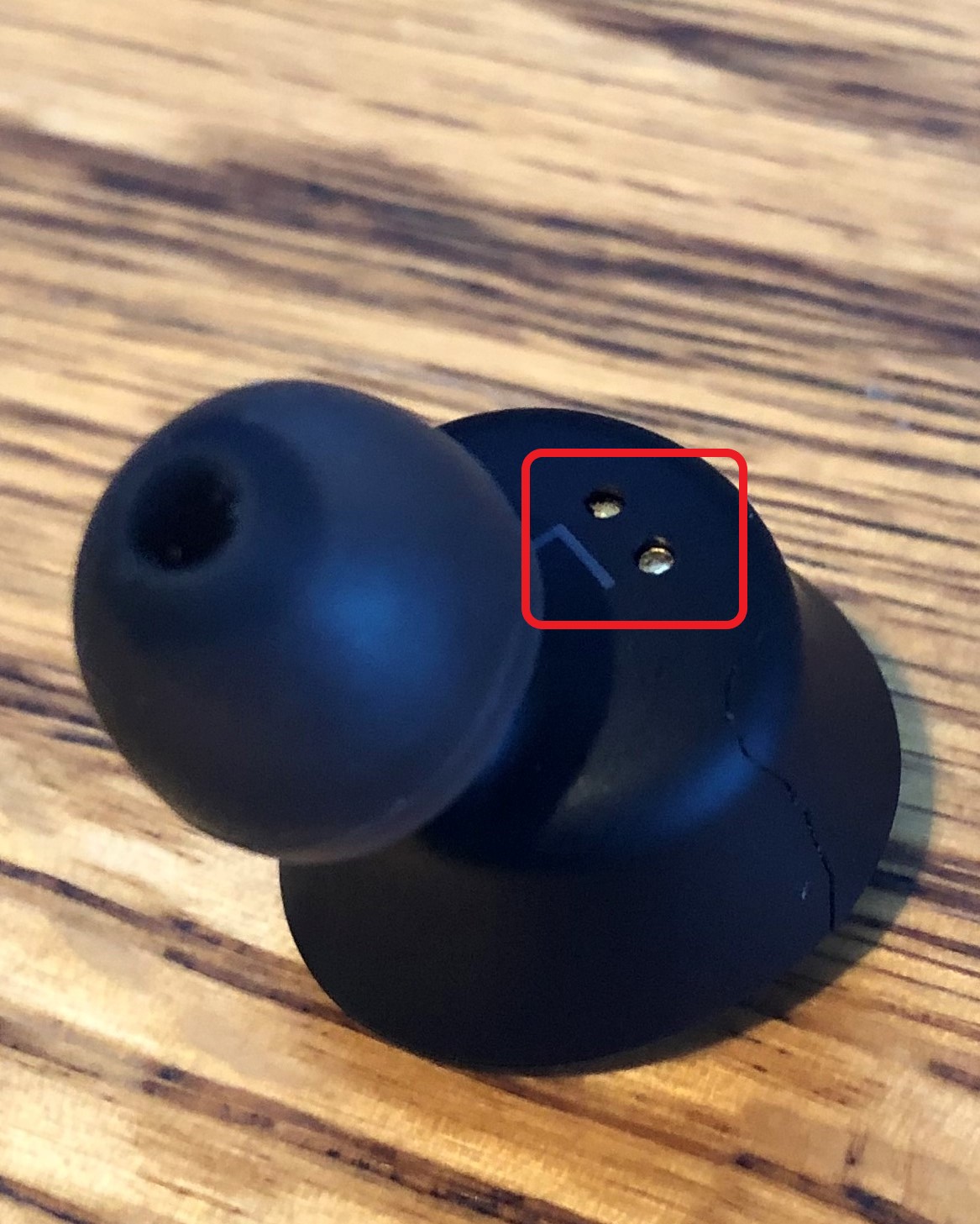 If you are still experiencing issues, try a factory reset - T5 True Wireless - Factory Reset
You can also attempt a re-sync between the left and right earphones - T5 True Wireless - Syncing the Left Earphone to the Right
If you still cannot get the earphone to charge and would like to contact us, please see our article - How To Submit for ways to contact us.