Cinema Soundbars - Apple Airplay Support
Overview
Cinema 1200, 800, and 700 support AirPlay 2 audio streaming. This article will walk you through using AirPlay 2 on your soundbar.
Update May Be Required
This feature is enabled via a firmware update that is delivered "over the air" automatically to the bar. Once it is installed, you do not need to install it again.
WIFI version 1.0.219 and higher includes the AirPlay 2 feature.
Playing Music Via AirPlay
In this example, we will use the Pandora app. The process is similar for most apps.
1. First, find the music you would like to play. Then, locate the AirPlay logo:

2. Next, the AirPlay prompt will be displayed. Choose your Cinema soundbar. In this example, we are using a Cinema 700: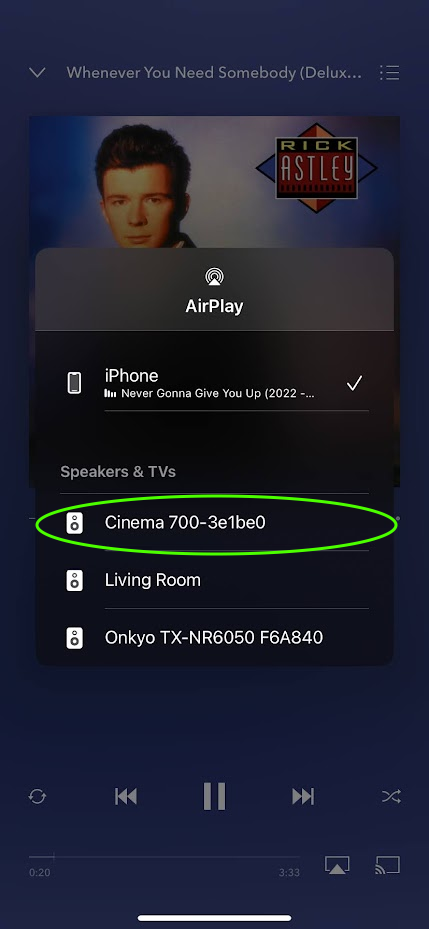 3. The Cinema soundbar should start playing the song. The word AIRPLAY should appear on the display:

Troubleshooting
Both your device/tablet/computer and the Cinema soundbar must be on the same network. This is a requirement of AirPlay, and not a limitation of the soundbar.
Note that AirPlay generally will not work on "guest" networks. This is because devices on those networks cannot talk with each other.
If you still cannot find the soundbar on the network, use the Apple Home app and tap "+" to add an accessory, following the steps below:
1. Launch the Apple Home app.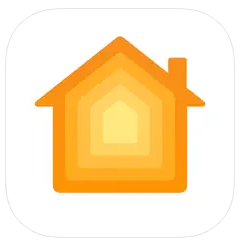 2. Tap "+" to add an accessory: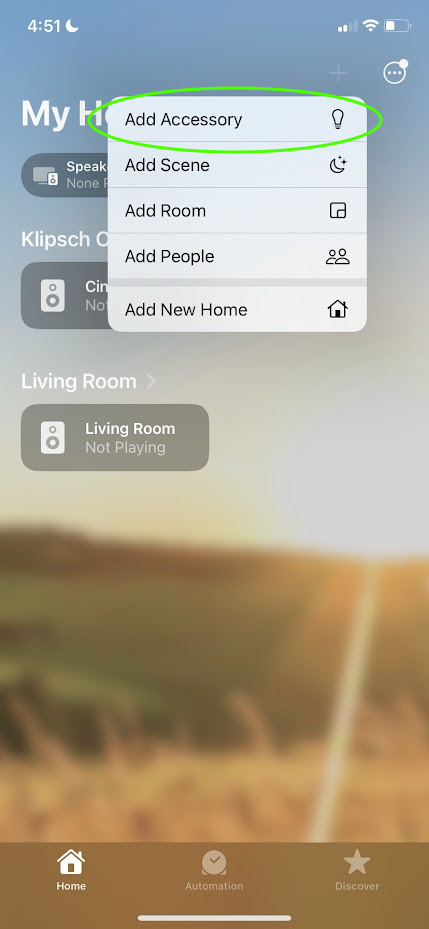 3. Tap "More options..."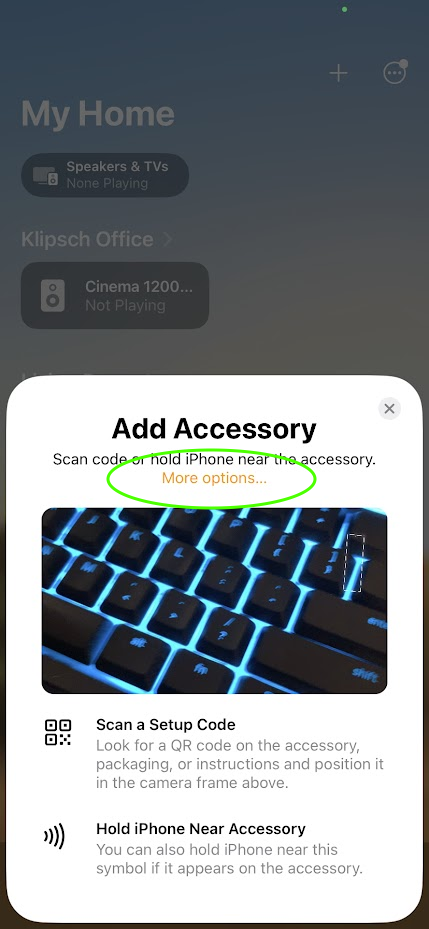 4. Select your Cinema soundbar: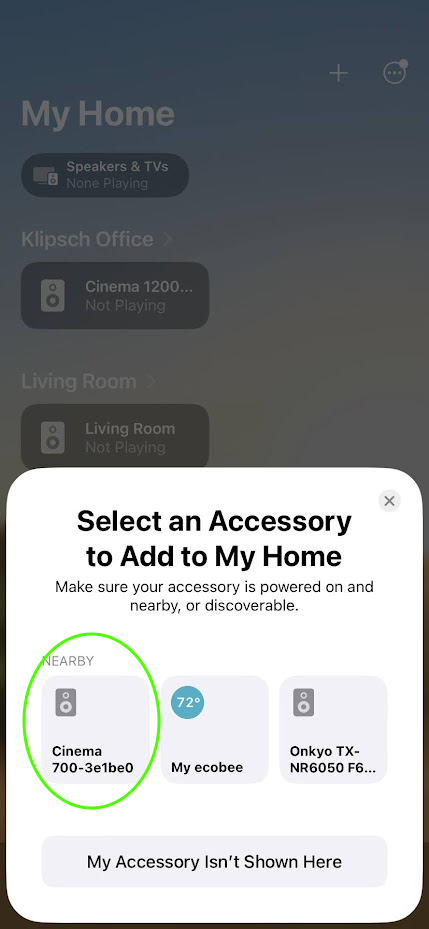 If your soundbar is not listed, ensure it is on the same network and plugged in.
5. Your device should now be visible when using Airplay!