Cinema Subwoofers - Woofer Removal and Replacement
***MAKE SURE THE POWER IS OFF AND THE CORD IS UNPLUGGED***
Estimated time to complete: 5-10 minutes
Tools needed: T15 TORX Screwdriver
Note: The images below show the Cinema 1200 subwoofer. However, the process is the same for all wireless, Cinema series subwoofers.
1. Begin by turning the subwoofer upside-down, exposing the round woofer on the bottom of the unit. When turning the sub over, make sure to not lay the subwoofer amplifier face-down on the floor.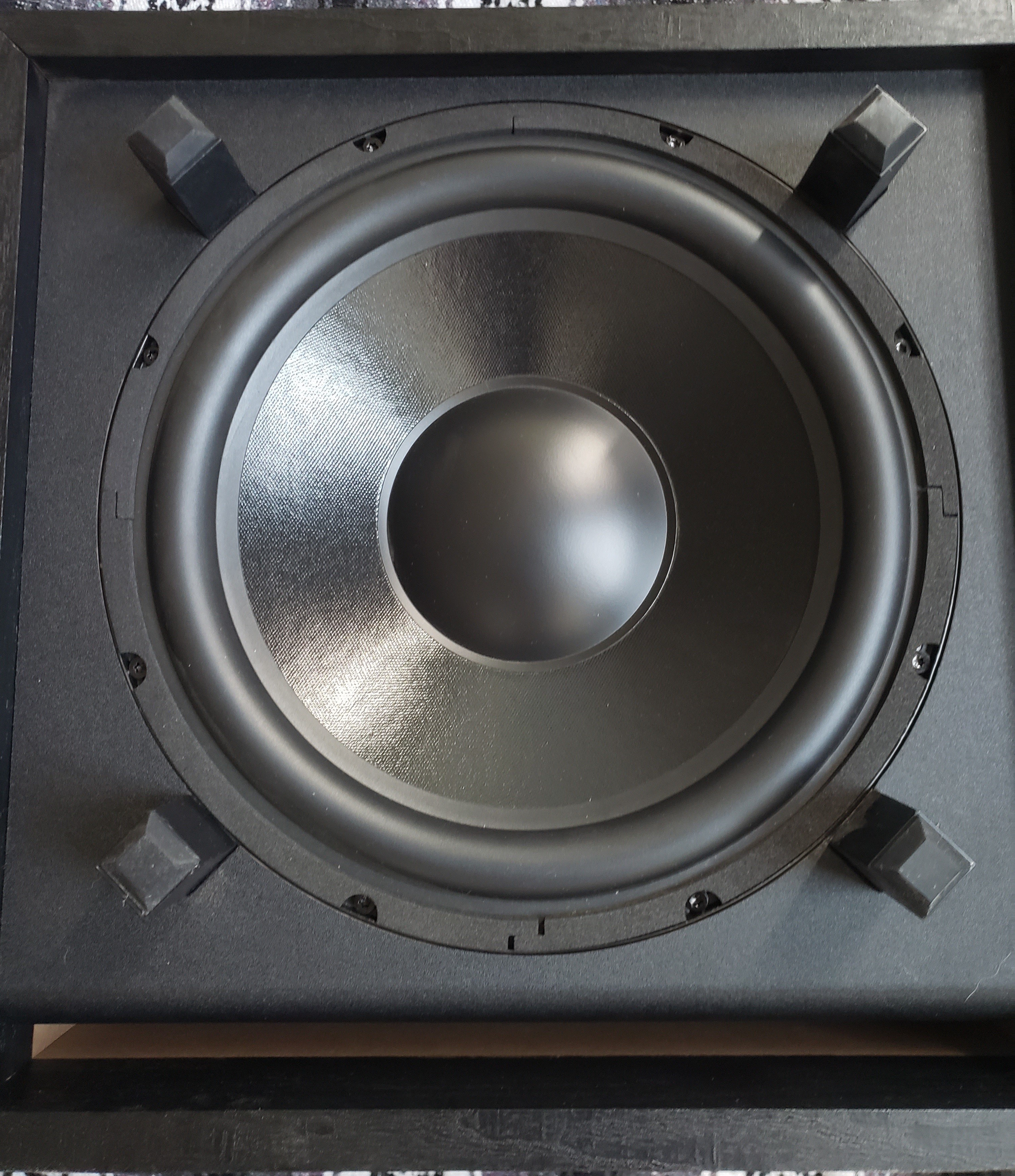 Note: For solid or hardwood floors, we recommend laying a towel or blanket down when moving the subwoofer to preserve the wooden cabinet.
2. Using the T15 TORX screwdriver, remove the 8 screws highlighted in the picture below.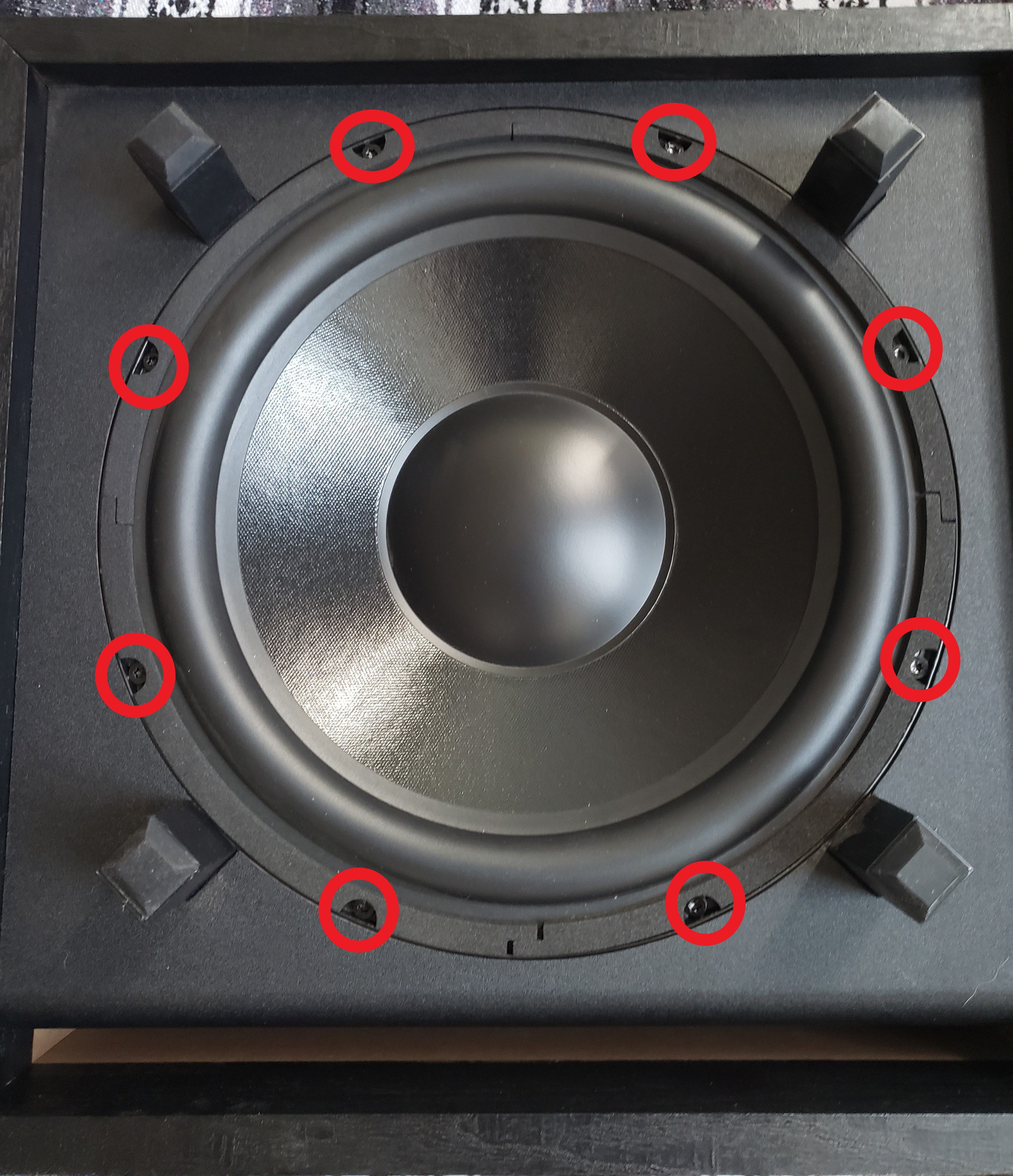 3. Once the screws are removed, carefully place the subwoofer onto it's side so the woofer will slide out of place. This will expose the internal wires.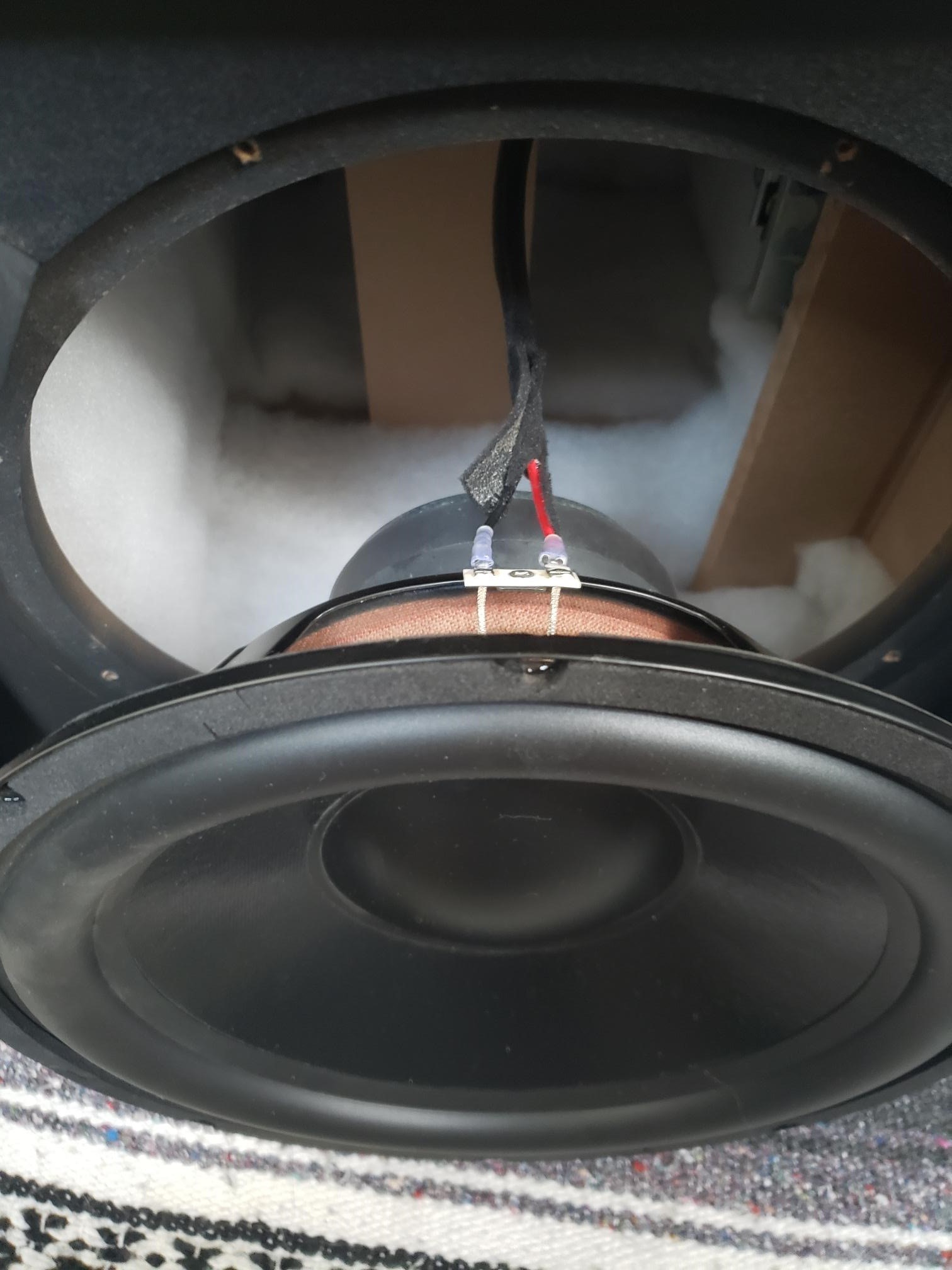 4. Push the plastic sleeves down and press the clips to disconnect the connectors from the woofer.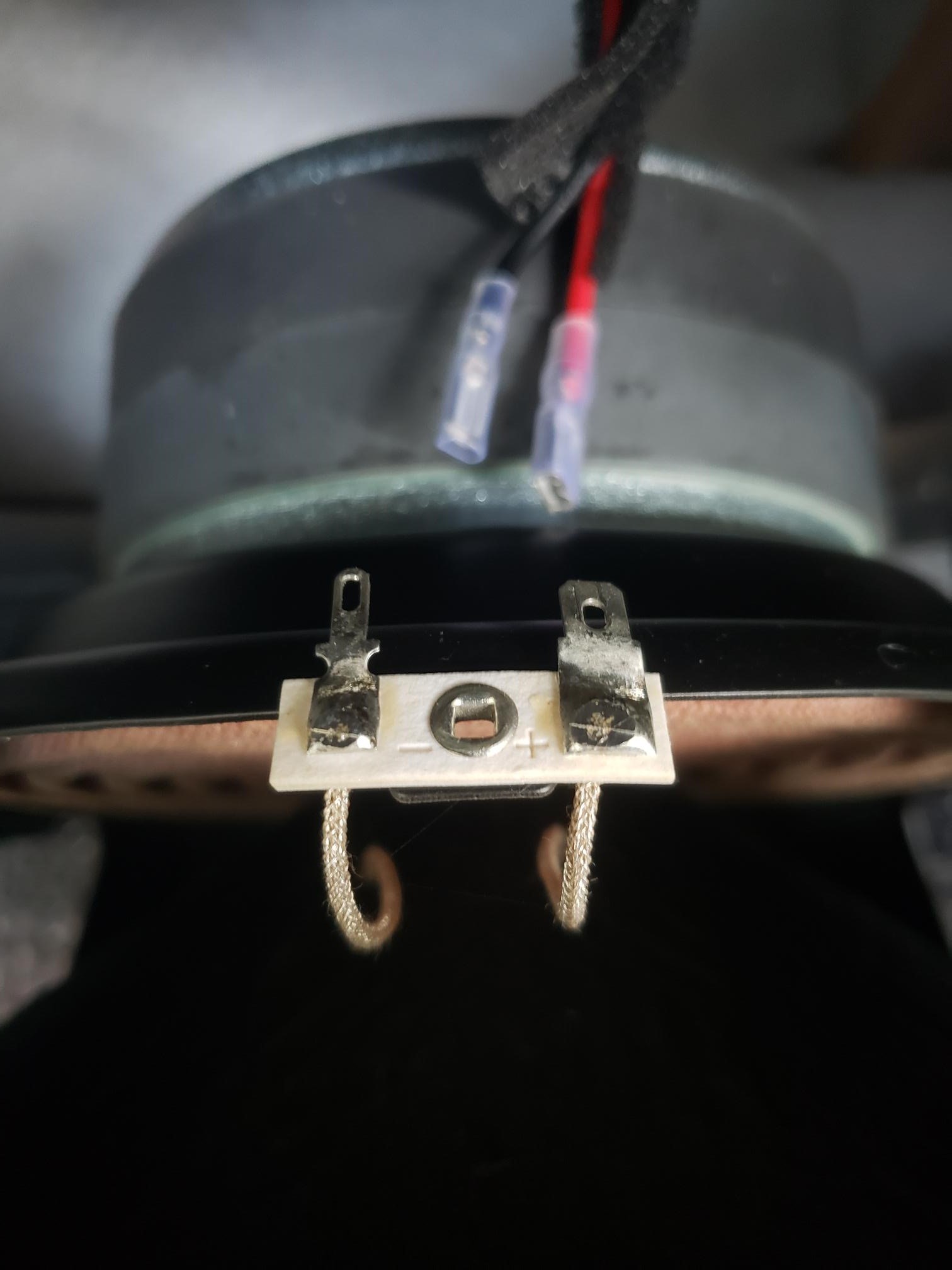 5. Once the spades have been removed from the woofer, install the new, replacement woofer in reverse order.