Klipsch Connect - How to Send Diagnostic Information to Support
You can now send diagnostic information directly to Klipsch Product Support through the Klipsch Connect App. This includes the model product you have, the serial number, the firmware versions, and the MAC address so our support agents can better assist you. This ensures the Product Support Agent you are working with has the current information and status of your product.
First, you will need to download the Klipsch Connect app:
If you already have the Klipsch Connect app downloaded, please ensure that you are running the latest version, which is 1.15.2 or greater. To view which version of the app you are running - open the app and, from the product home screen, tap the three lines located in the upper left hand corner. You will then tap on the 'About' section; the version you are currently running will be next to 'App Version:'.
Once Klipsch Connect is downloaded and updated, follow the instructions within the app to set up your product if you have not already. After your product has been set up within the app, follow the instructions below to send your products diagnostics to Klipsch Product Support.
Sending Diagnostics to Support
Begin by opening the Klipsch Connect App and connecting to your desired product. Once connected, the app should direct you to the home screen shown below.
NOTE: The images below show the T5 II ANC model, however, this process is the same for all Klipsch models compatible with the Klipsch Connect App.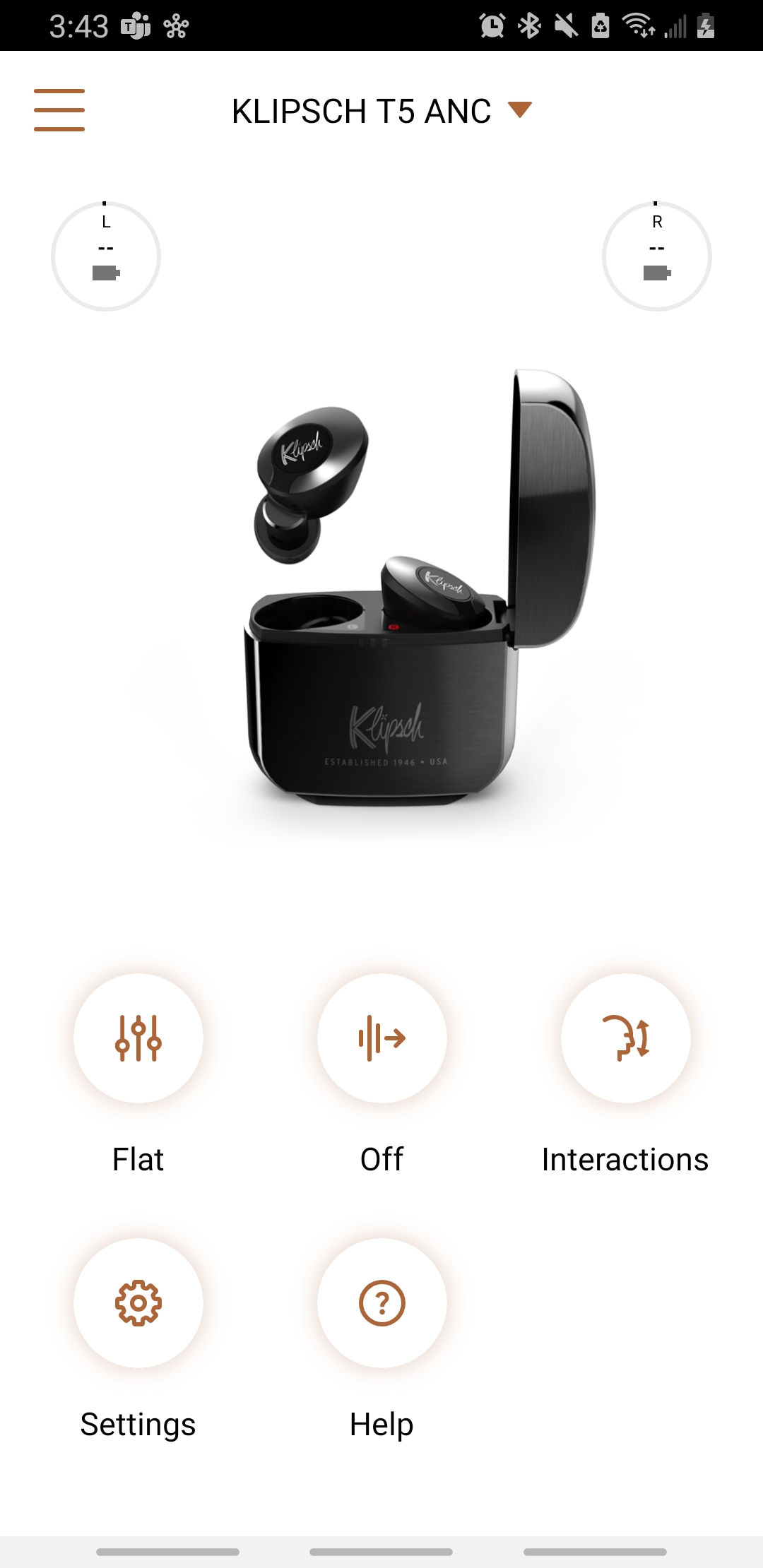 Begin by tapping the "

" (settings) icon to open the Settings Menu shown below.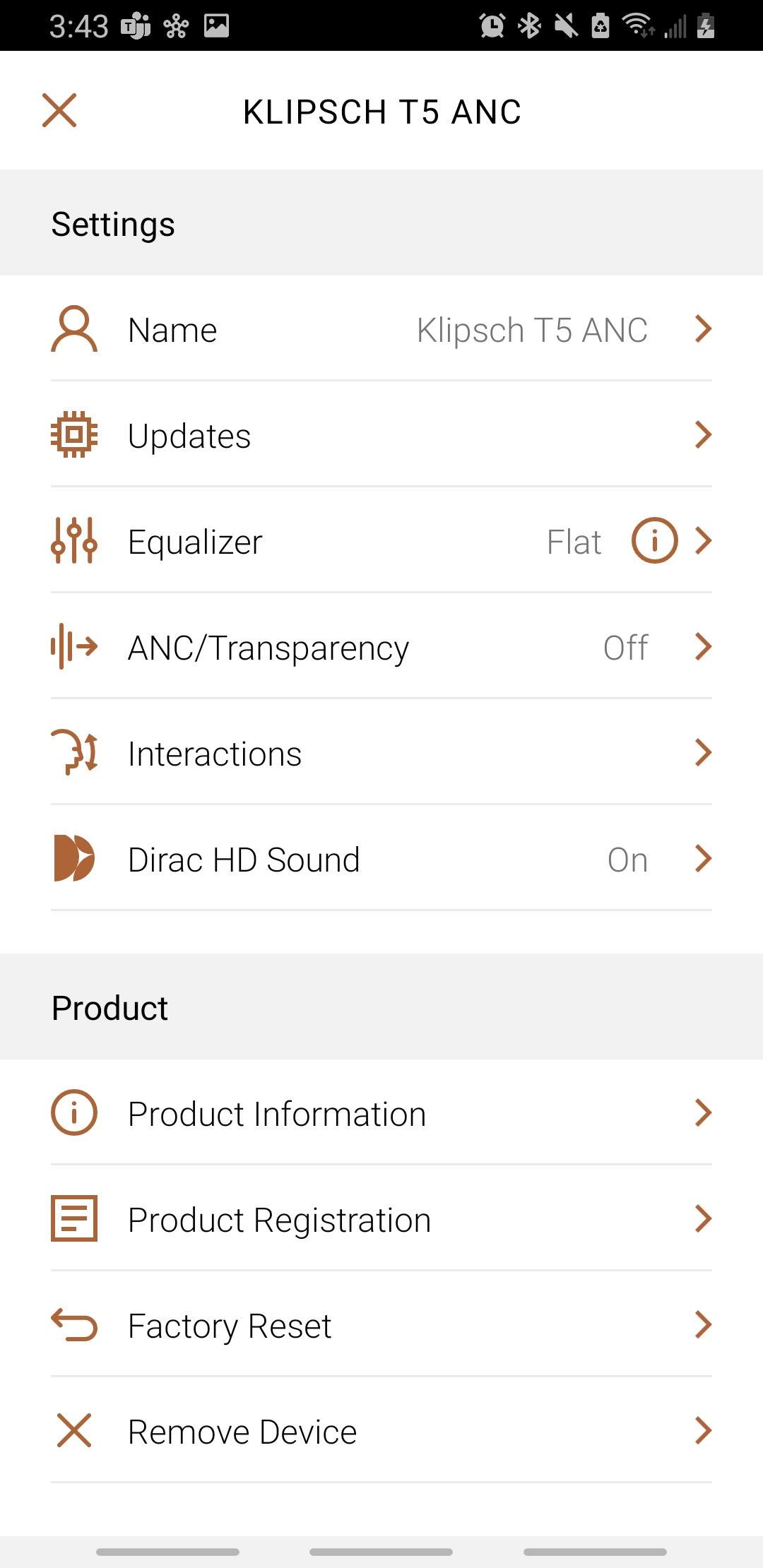 Scroll down and tap on "Product Information" under the "Product" tab.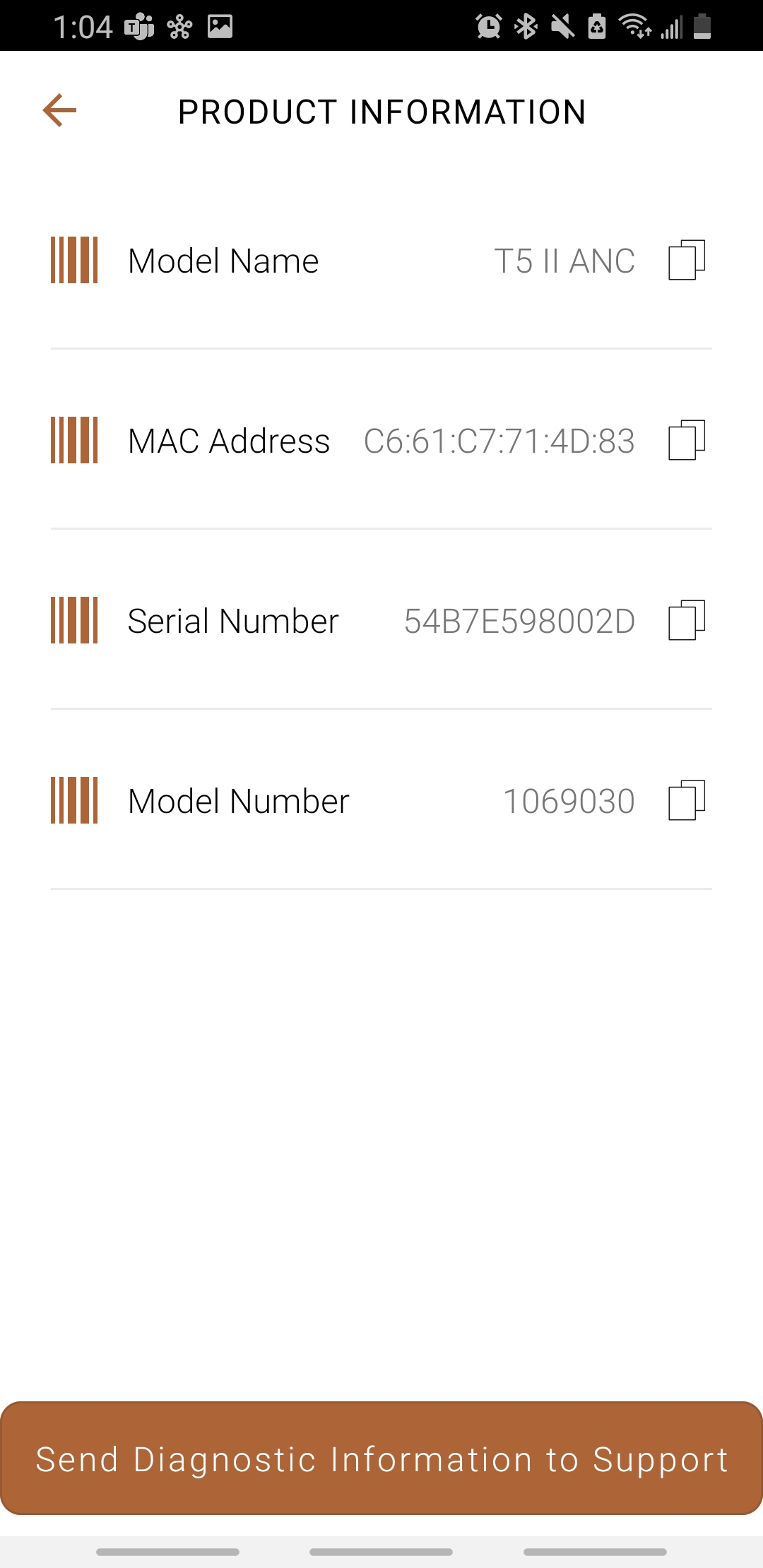 On the bottom of the screen, you will see a button titled "Send Diagnostic Information to Support". after tapping this button, you will see a message displayed (shown below). the message will provide you with a unique code to share with the Product Support Agent you are currently working with.
IMPORTANT: Make sure to note this 6-digit code to share with the support agent.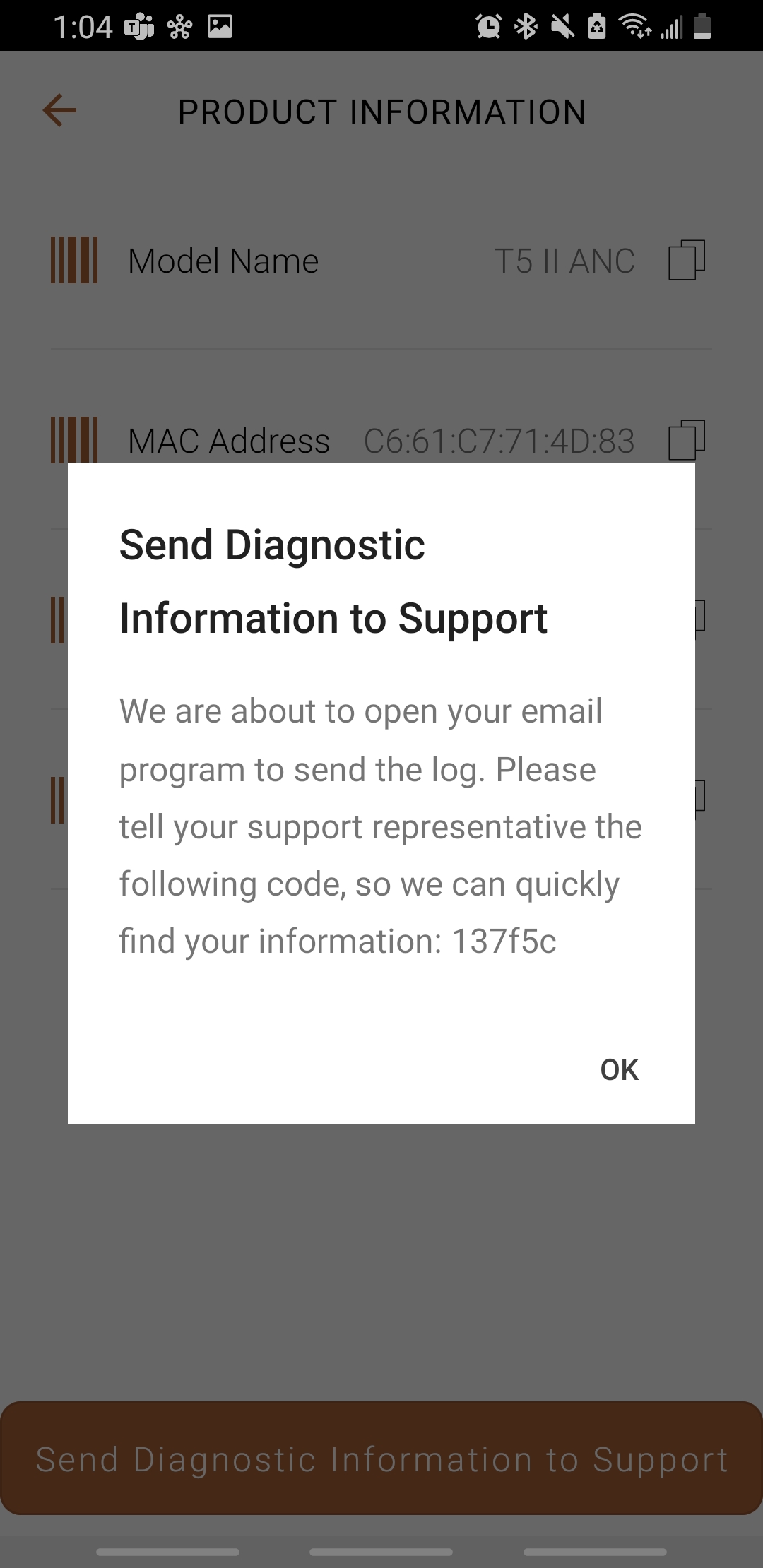 After tapping "OK" on this message, your default email app should open and the diagnostics should already be included within this email.
NOTE: If you have not yet spoken with a product support agent, but are sending diagnostics anyway, please add a brief synopsis of the issues you are experiencing so our agents can better help you.
Once the email has been sent, share the 6-digit unique code you were given with the product support agent you are working with so they can locate your diagnostic information. If you have any problems sending this message, please reach out to Klipsch product Support for direct assistance - How To Contact Us for Support