R-4B II - Bluetooth Pairing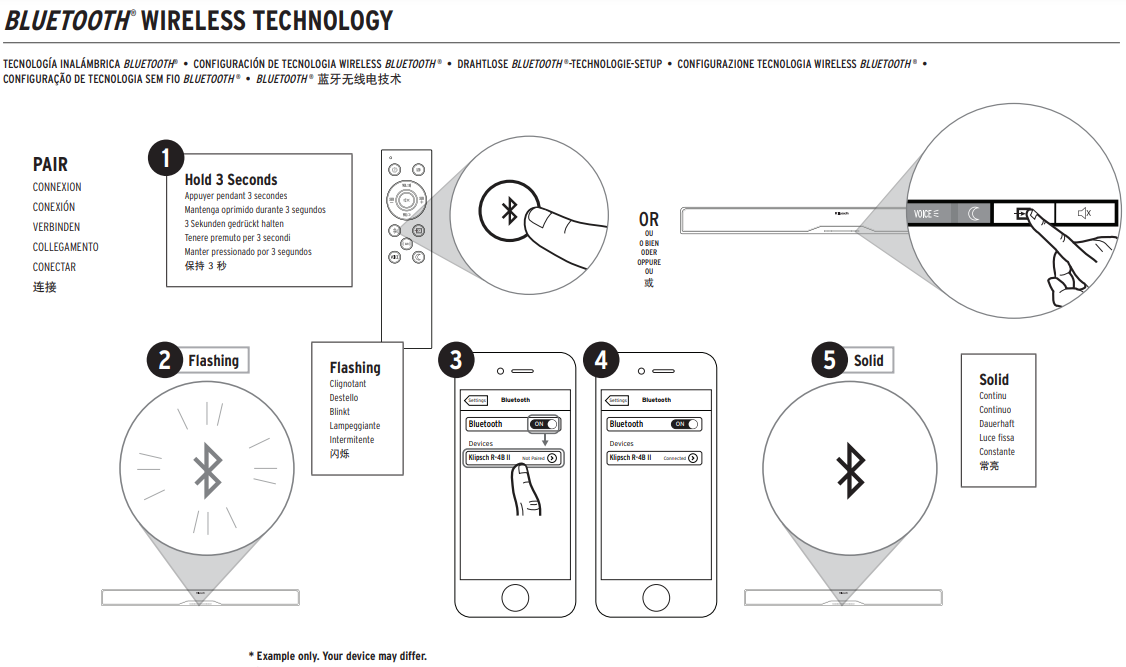 Hold the BT pairing button on the included remote OR the source button on the soundbar for 3 seconds.
You will see a flashing blue LED when the bar is in pairing mode.
Turn on the Bluetooth feature on your source device and open the Bluetooth menu.
Select the "Klipsch R-4B II" in the Bluetooth menu and wait until it is connected.
Once connected, you will see a solid blue LED on the front of the R-4B II.
If you have any issues or would like direct assistance with your product, please reach out to Klipsch Product Support here - How To Contact Us for Support