R4-B II - Subwoofer Dropping Out/No Sound
Verify the pair LED on the back of the subwoofer is solid blue to indicate it is connected to the sound bar.
Try playing audio with more bass. Examples: action movie or bass heavy music
Try adjusting the volume of the subwoofer by pressing the sub volume "+" button on the remote.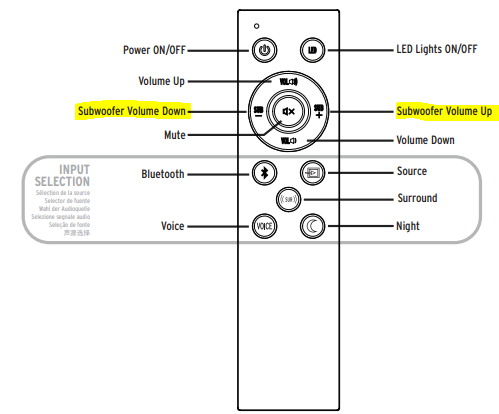 If there's still no sound, try pairing to sub to the bar again.