Cinema 1200 - Manual Surround Pairing
The Cinema 1200 Soundbar should automatically pair with the included surround speakers. However, if they are not automatically pairing, follow the steps below to manually pair the included surround speakers to the bar.
1. Begin by ensuring the sound bar and both surrounds are powered on.
NOTE: If the LED on the back of the surround speakers turns solid blue, then the surrounds should be successfully connected. If the LED is still blinking blue, proceed with the next steps.
2. Remove the right end cap from the sound bar. This will expose the surround pairing button next to the USB service port.
NOTE: For instructions on how to remove the end cap, please refer to our article here - Cinema Bars - End Cap Removal
3. Ensure the switch on the surround speakers are set to different sides (one set to 'L', the other set to 'R')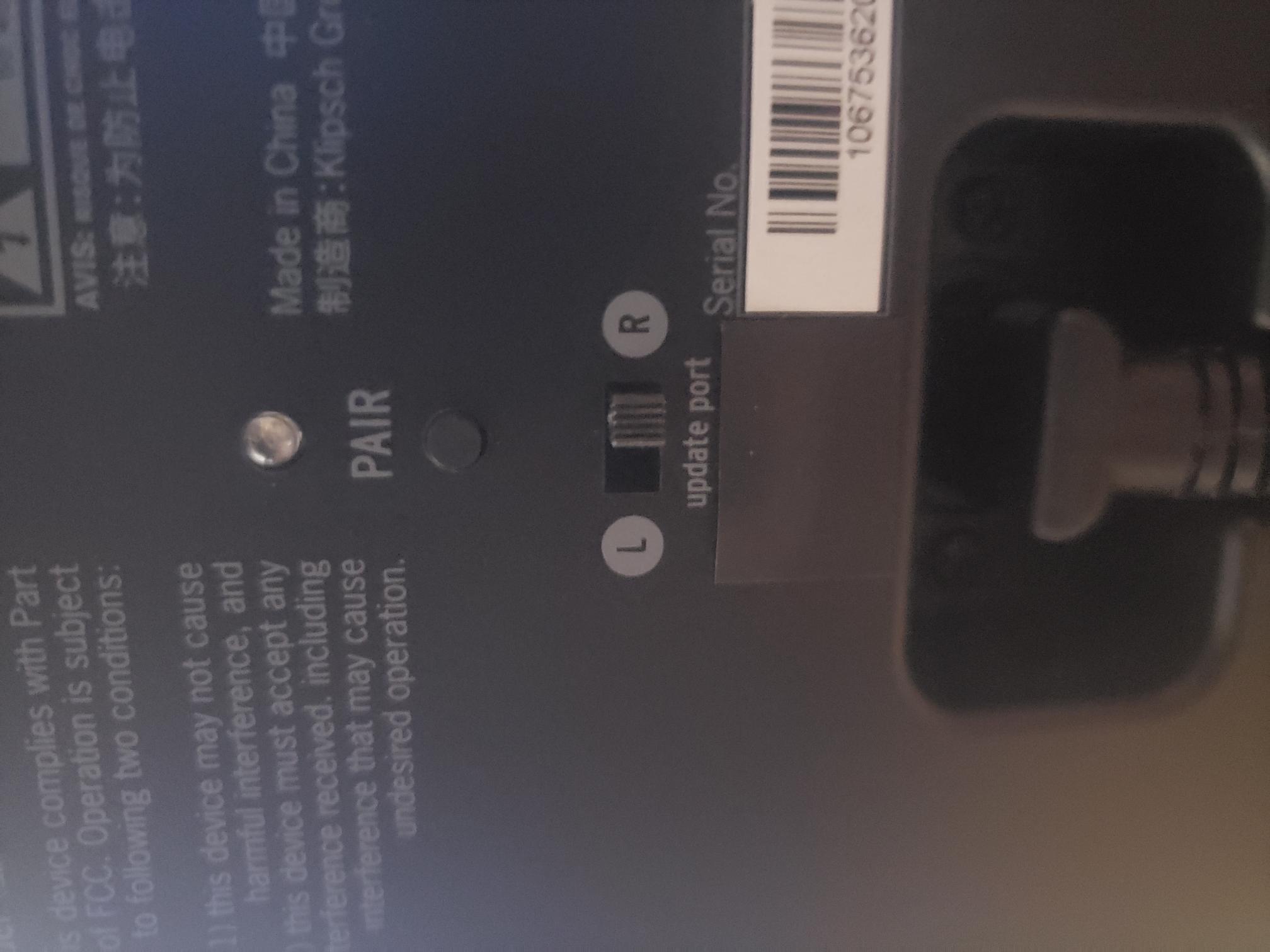 4. Press and hold the pairing buttons for 5 seconds on the surround speakers first. If not already, they should begin blinking blue.
5. Once both surround speakers are blinking, press and hold the surround pairing button on the sound bar (exposed in step 3) until you see the bar's display read 'SURR. PAIRING'.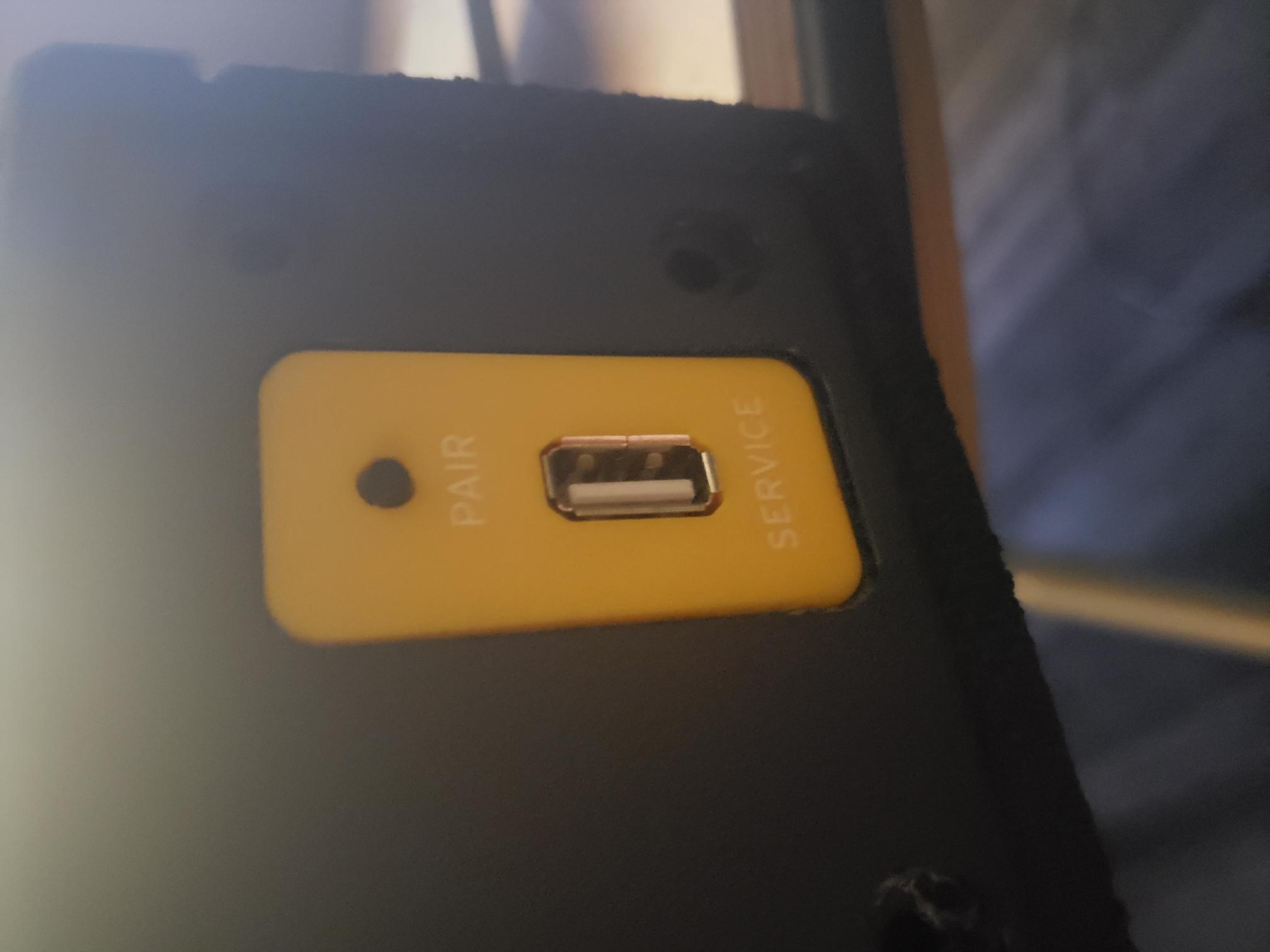 6. After a few moments, the LED on both surround speakers should go solid and the bar should read 'SURR. PAIRED'.
NOTE: If only one of the surround speakers pairs to the bar initially, follow these steps again with the surround speaker that is not connected.
If you are still experiencing connection issues with your surround speakers, it may also be your environment. Make sure your wireless router is not near or in between the bar and the surround speakers. This has been known to cause interference.
If you are still having issues, please reach out to Klipsch Support directly - How To Contact Us for Support