THX Speakers - How to Remove the Faceplate
Below, you will find detailed instructions on how to remove the faceplate in order to access the components below for replacement.
1. Begin by removing the grill from the unit. This should expose the grill posts beneath.
Note: In the image below, the THX-1200-SW is shown. However, the process should be the same for all products within this THX line.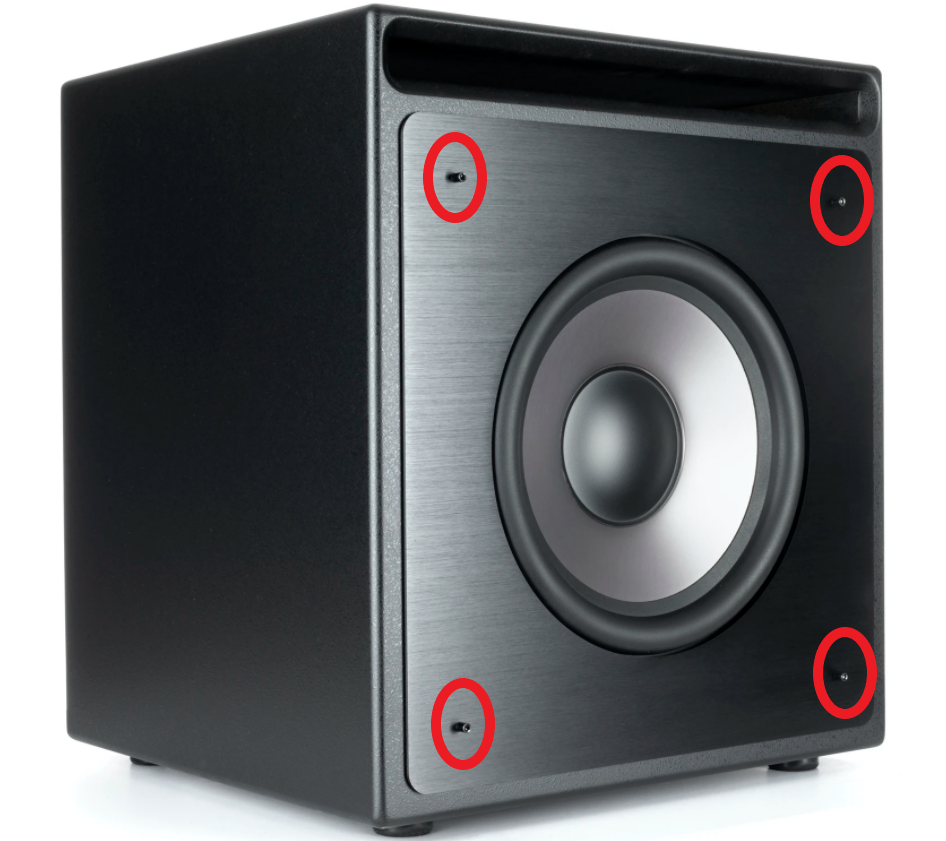 2. Twist the posts counter-clockwise to loosen and remove each of these posts.
Note: You will need a Torx T20 driver to remove the posts.
3. Once the posts are removed, the faceplate should be able to slide off the front of the speaker, exposing the screws beneath.
Note: To remove the screws beneath, you will need a 3mm Hex screwdriver
If you need to submit a warranty claim or purchase replacement parts, please reach out to Klipsch Product Support for assistance - How To Contact Us for Support