ME-800C Enclosure Installation Instructions
Please see below for the installation instructions that were included with your ME-800C Metal Enclosure.
Please Note: These metal enclosures are typically only suggested for use when a commercial building needs to meet a certain fire code. Utilizing these enclosures usually results in a substantial loss of low-end/bass response. These enclosures are only suggested when they are absolutely necessary for installation.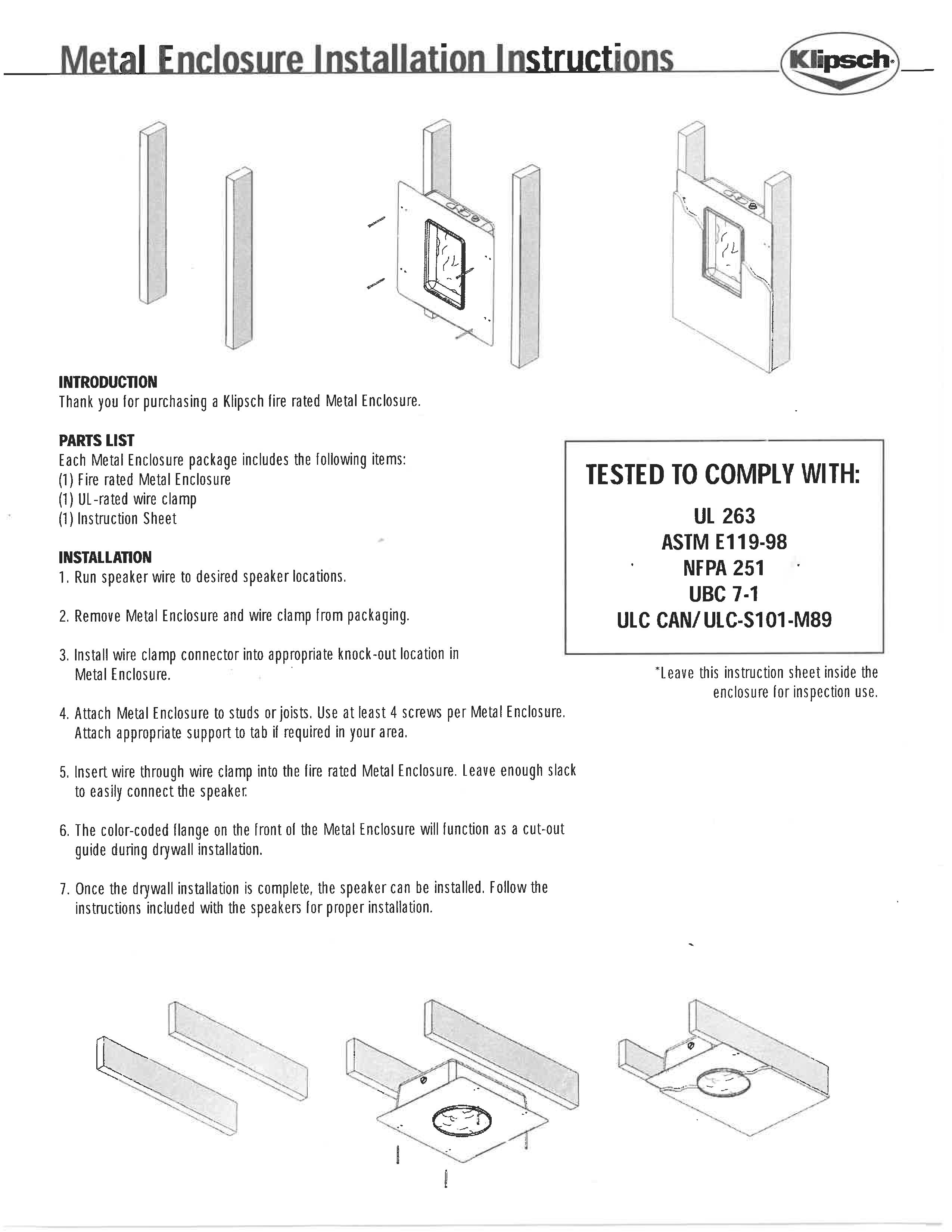 (text copied for easier reading below)
INTRODUCTION
Thank you for purchasing a Klipsch fire rated Metal Enclosure
PARTS LIST
Each Metal Enclosure includes the following items:
(1) Fire rated Metal Enclosure
(1) UL-rated wire clamp
(1) Instruction Sheet
INSTALLATION
Run speaker wire to desired speaker locations.
Remove Metal Enclosure and wire clamp from packaging.
Install wire clamp connector into appropriate knock-out location in Metal Enclosure
Attach Metal Enclosure to studs or joists. Use at least 4 screws per Metal Enclosure. Attach appropriate support to tab if required in your area.
Insert wire through wire clamp into the fire rated Metal Enclosure. Leave enough slack to easily connect the speaker.
The color-coded flange on the front of the Metal Enclosure will function as a cut-out guide during drywall installation.
Once the drywall installation is complete, the speaker can be installed. Follow the instructions included with the speaker(s) for proper installation.
If you have misplaced the instruction sheet and would like to print off another copy, please download the file attached below.