Bar 40 - Reconnecting Your Subwoofer
Upon initial setup, your subwoofer should automatically pair to the soundbar as long as it is within 30ft of the bar. However, if you ever need to manually pair the subwoofer to the soundbar, please see the steps pictured and written below.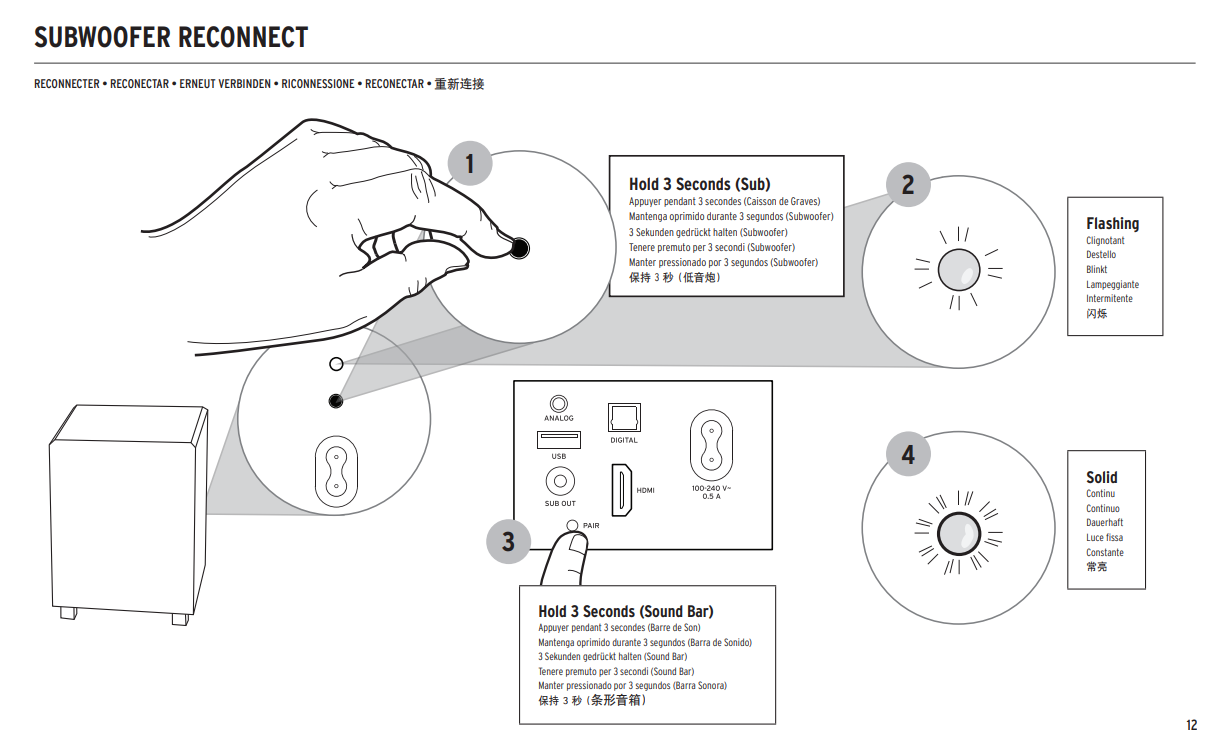 Before doing this, it is recommended that you turn the subwoofer around, so that you can see the subwoofer's status light while you are standing at the soundbar.
To reconnect your subwoofer:
Press and hold the "PAIR" button on the back of the subwoofer for 3 seconds
Subwoofer status light will begin flashing

blue

Go to the back of the soundbar and press and hold the "PAIR" button for 3 seconds, or until you see the status light on the back of the subwoofer turn solid

blue

A solid blue status light on the back of the subwoofer indicates a successful connection to the soundbar
If you find that you are still having issue getting the subwoofer to pair or output, it is recommended that you update your soundbar to the latest firmware. For assistance on updating the firmware, please see our article - Bar 40-Firmware V51/V19 Update Instructions