Music City Series: Nashville - Connecting via Bluetooth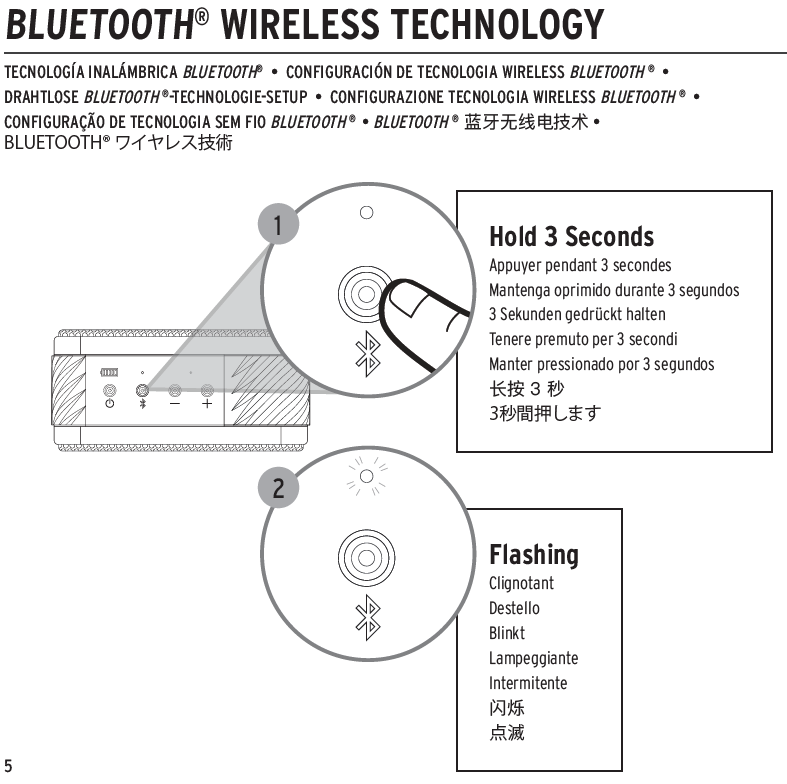 Press and hold the Bluetooth button on the top of the speaker for 3 seconds to enable Bluetooth pairing mode.
If successful, the LED above this button should begin blinking blue.
On your source device, enable Bluetooth pairing and search for new devices.
Select the "Klipsch Nashville" and wait for the device to read "Connected"
The LED on the top of the Klipsch Nashville will stop blinking and show solid blue, indicating the pairing was successful.