Music City Series: Nashville - Battery Charging
The Klipsch Music City Series Nashville has a 24 hour battery life. It takes about 1.5 hours to charge this battery fully when plugged into a standard wall outlet.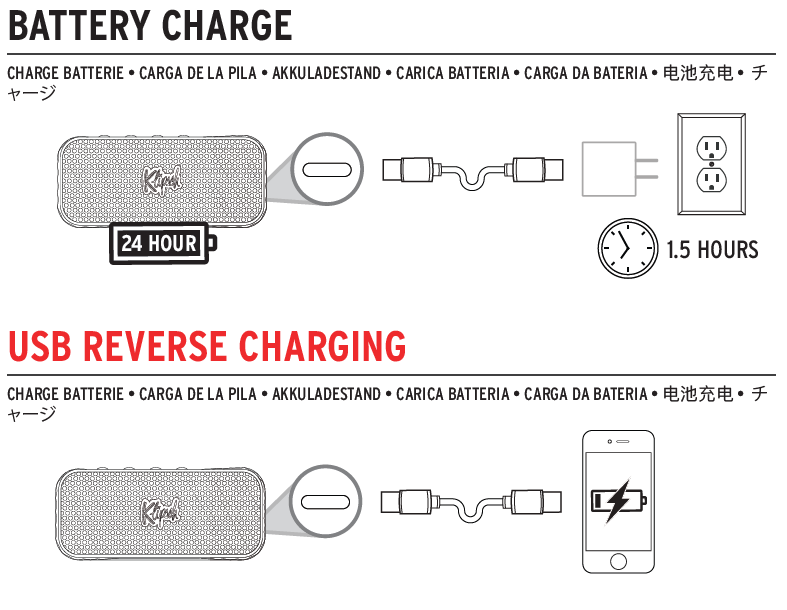 The unit also has a USB-C port for charging an external device as well.
NOTE: Using this reverse charging will cause the battery to deplete at a faster rate.