R-40PM - Factory Reset
Follow these steps to reset your Klipsch R-40PM Powered Speakers to default settings.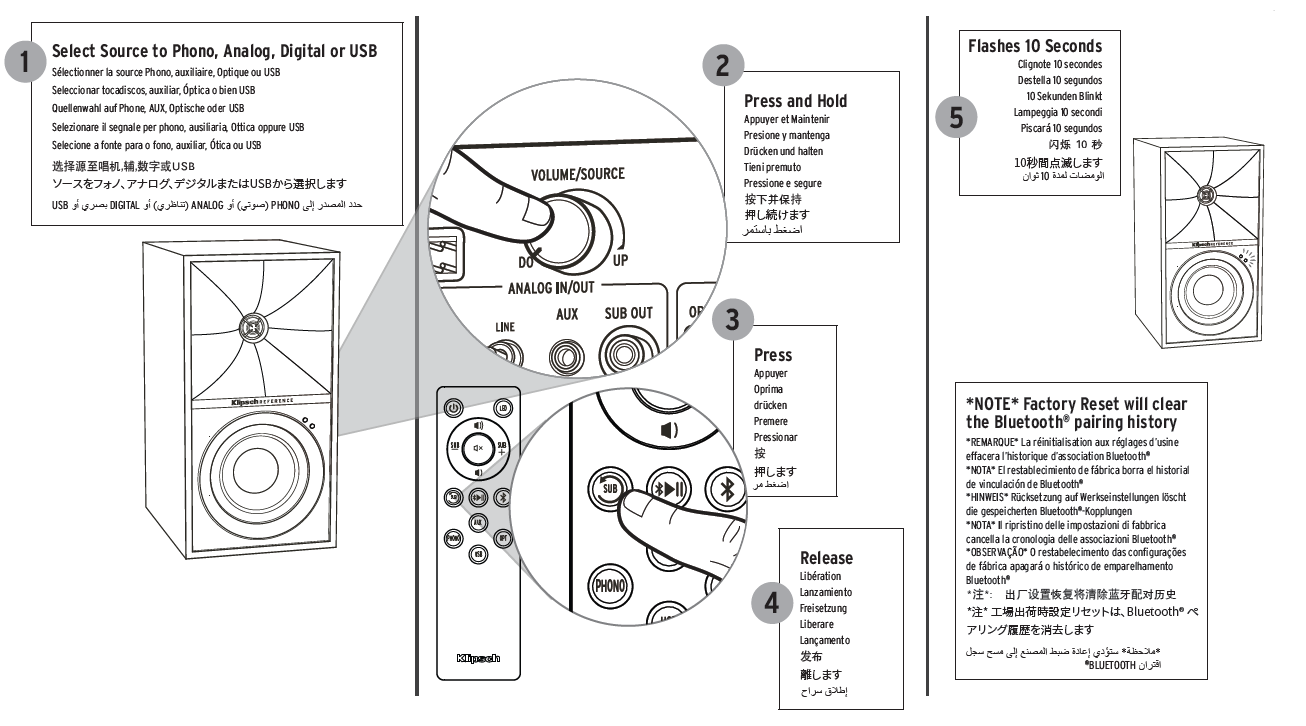 Make sure your R-40PM is set to the phono, analog, digital or USB source.
Press and hold the knob on the back of the main speaker.
While holding this knob down, press the "Sub Reset" button once.
After pressing this button, release the knob you had been holding down.
If the command was successful, you should see the front LED flash for 10 seconds.
NOTE: Once a reset is done, you will need to manually re-pair any Bluetooth devices. R-40PM - Connecting to Bluetooth