The Nines - Connecting to TV

Below are instructions on how to connect Klipsch The Nines to a TV using HDMI-ARC. This is the recommended connection from speaker to TV.
NOTE: A Basic TV HDMI input will not transfer the TV audio signal to the speakers. The Nines must be connected to the TV's HDMI-ARC output, optical output, or analog audio output in order to receive TV Audio.

If your TV does not have HDMI-ARC connection, follow these instructions below for an alternate connection.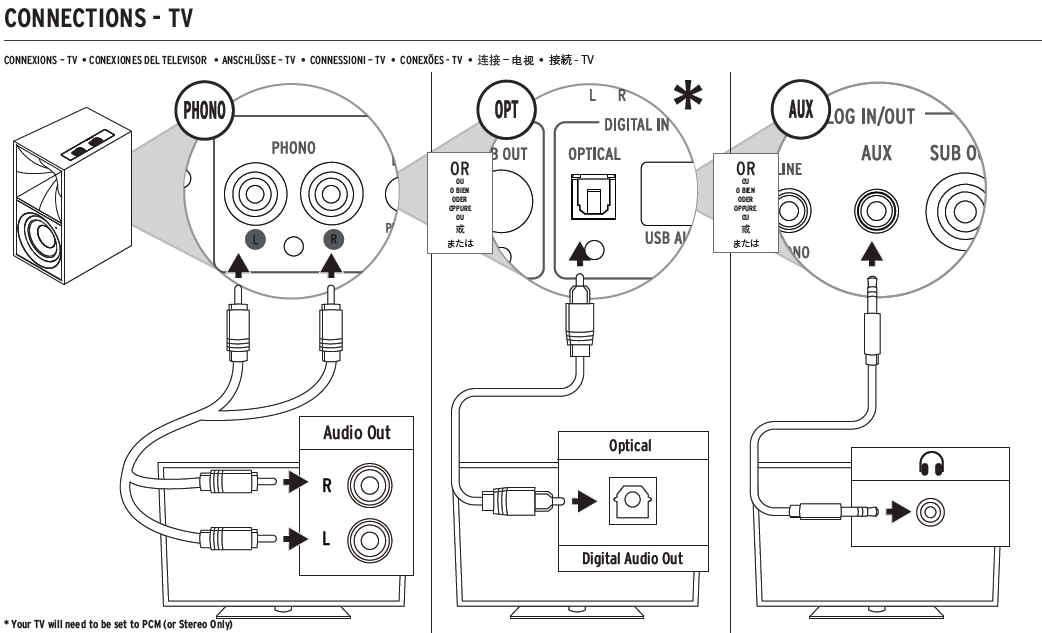 If you have further questions or would like direct assistance, please reach out to Klipsch Product Support - How To Contact Us for Support