The Nines - Connecting to Turntable

Below are instructions on how to properly connect a turntable to The Nines. Klipsch strongly recommends you use the included dual-RCA cable.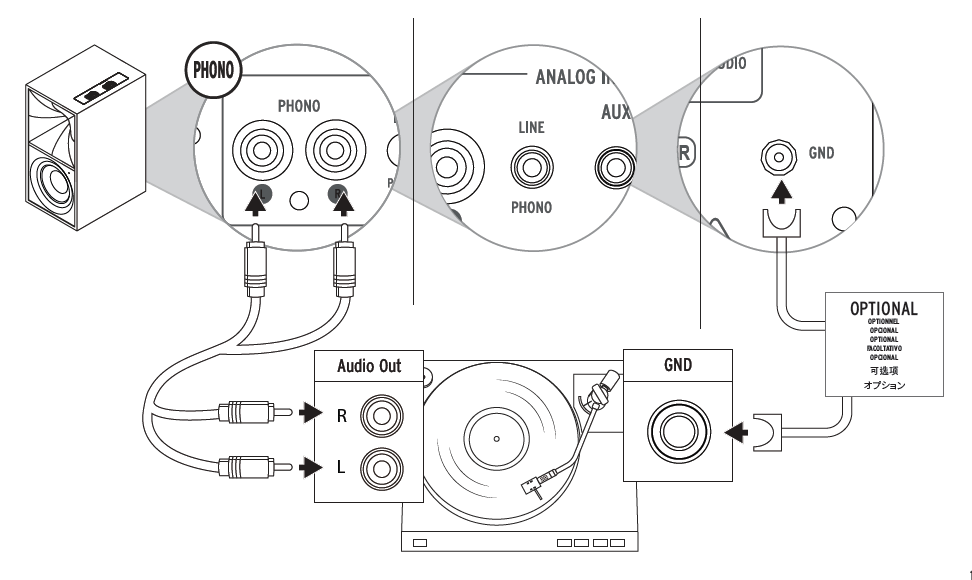 NOTE: If your turntable has a built-in pre-amp, you will want to set "LINE/PHONO" switch to "LINE". If your turntable does not have a built-in preamp, set this switch to "PHONO".