Cinema 700 - How to Check Firmware Versions
You can check the various, current firmware version numbers on your Cinema 700 by pressing the small surround pairing button under the right end-cap. (shown in image below)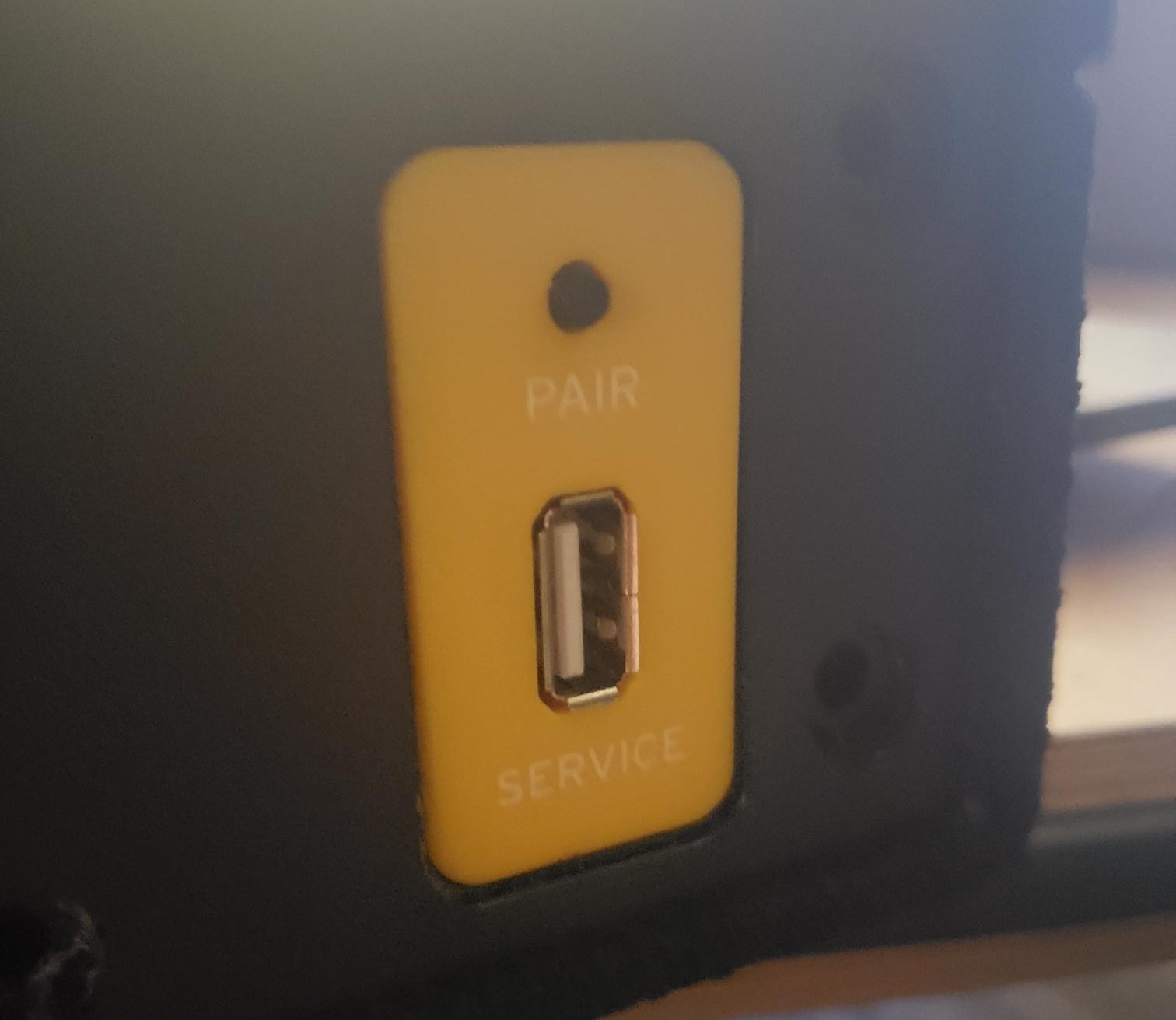 On the front of the bar, the LED display will show the different firmware versions.
Keep pressing this button to scroll through all the firmware currently active on your device. It should display as follows:
MCU 119 >
WIFI 1.0.219.0 >
DSP 5.6 >
SUR T 04 >
SUR R 11 >
SUB T 03 >
SUB R 02 >
HDMI 43
NOTE: You can also check the current firmware versions using the Klipsch Connect app. Simply open the app, connect to your device, then go to "Settings > Product Information" to view your firmware versions.
All firmware updates are automatically installed as long as your device is connected to the Internet. Most updates are delivered around midnight. Please make sure your device is plugged in and connected to the Internet to receive the latest updates.
If you are still having issues updating your Cinema 700, please reach out to Klipsch Product Support for assistance - How To Contact Us for Support