True Wireless - Cleaning Earbuds and Case
If you are experiencing low volume, poor sound quality, or your earbuds not charging when they are placed in the charging case, it is possible you may need to clean your earbuds. Follow the steps below to ensure your earbuds are clear of debris so you can get the most out of your product.
First, check the rubber ear tips for any build up of debris. Remove the snap-fit ear tip to check the metal screen for debris.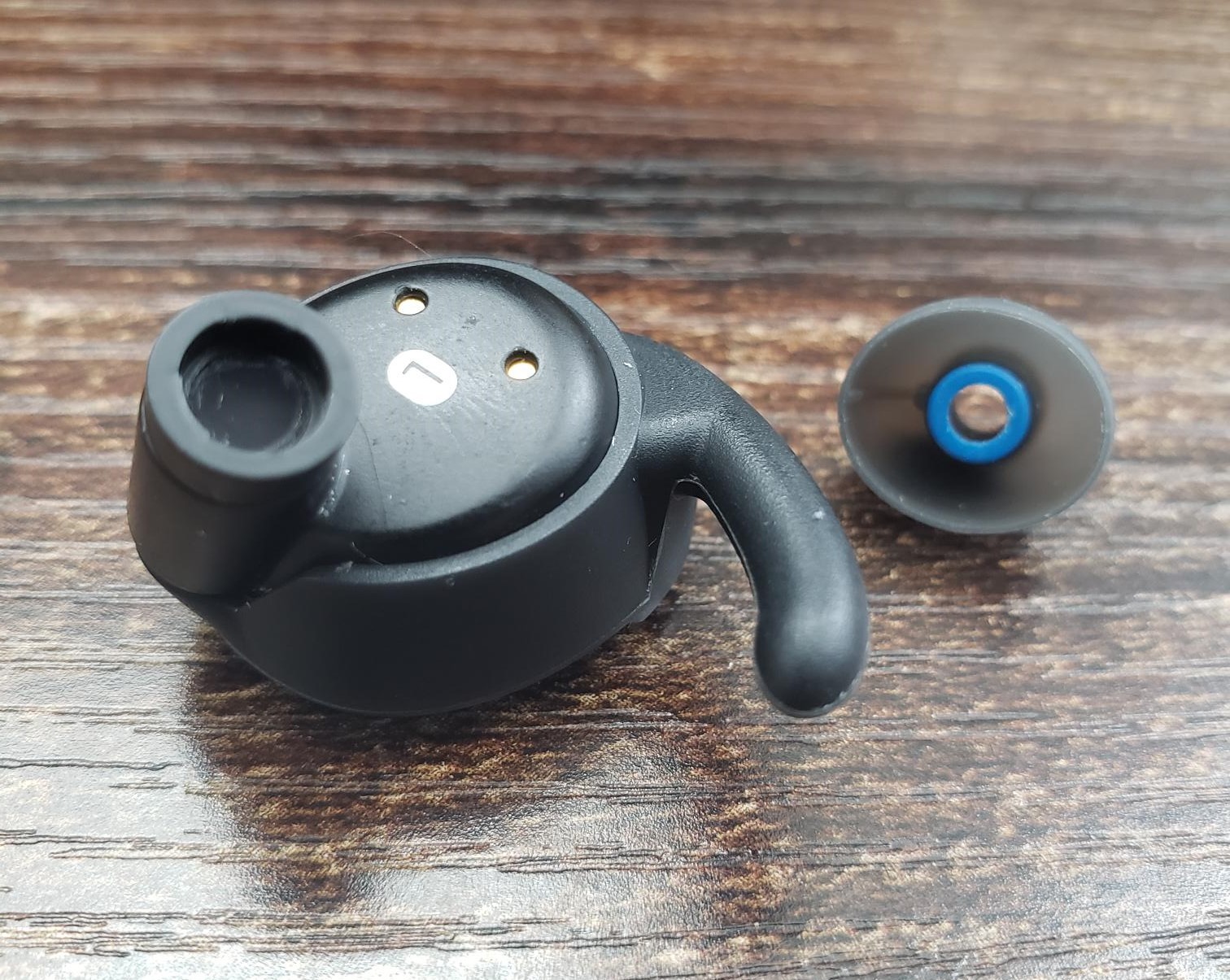 Note: If a blockage is found, use a q-tip to clear the debris.
Next, clean the charging contact points on the earbuds. Use a q-tip to wipe clean all contact points to ensure there is a solid contact.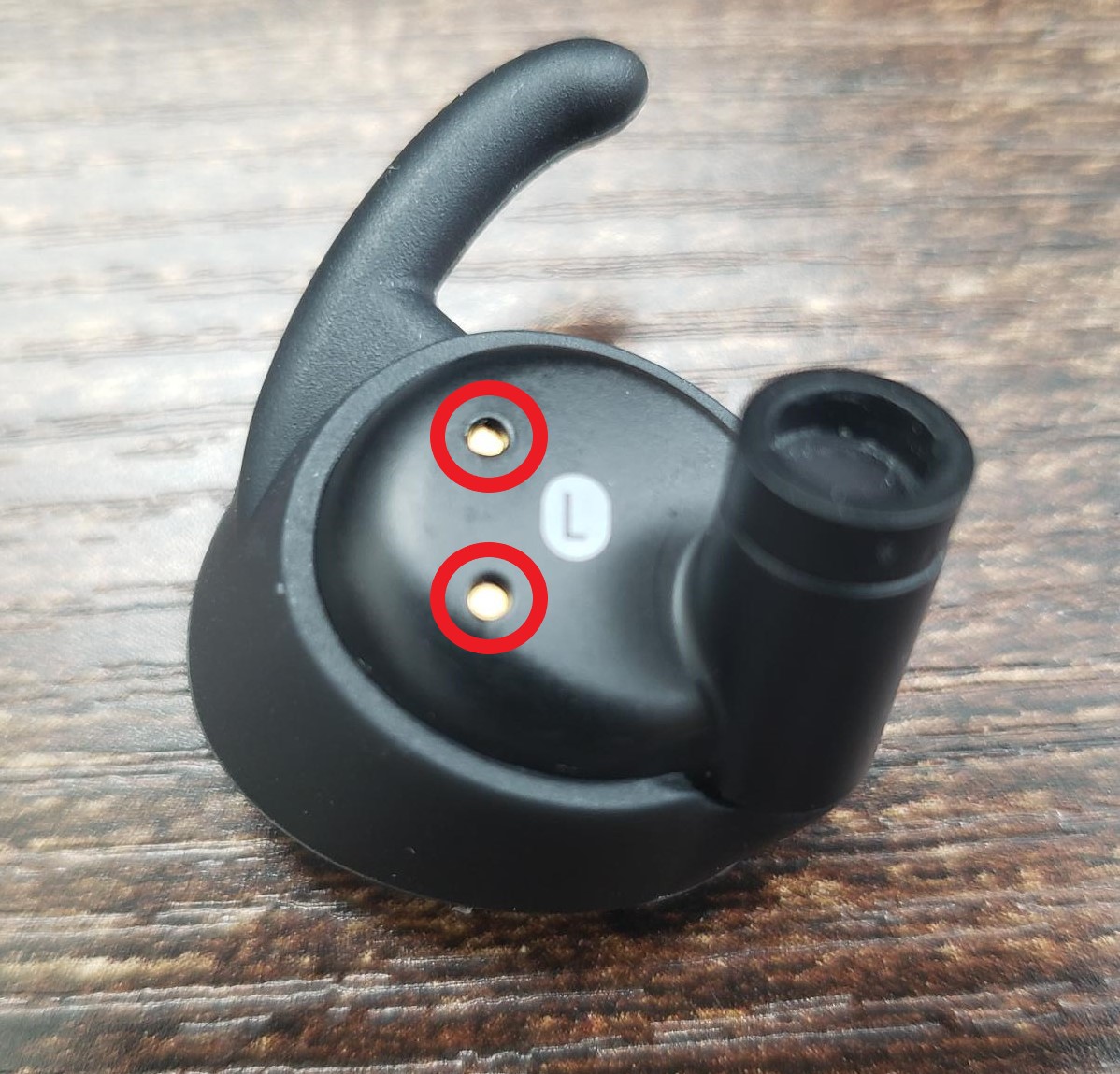 Note: Even non-visible debris can cause issues with the earbud charging.
Finally, clean the charging pins located inside the charging case with a q-tip to finish the cleaning process.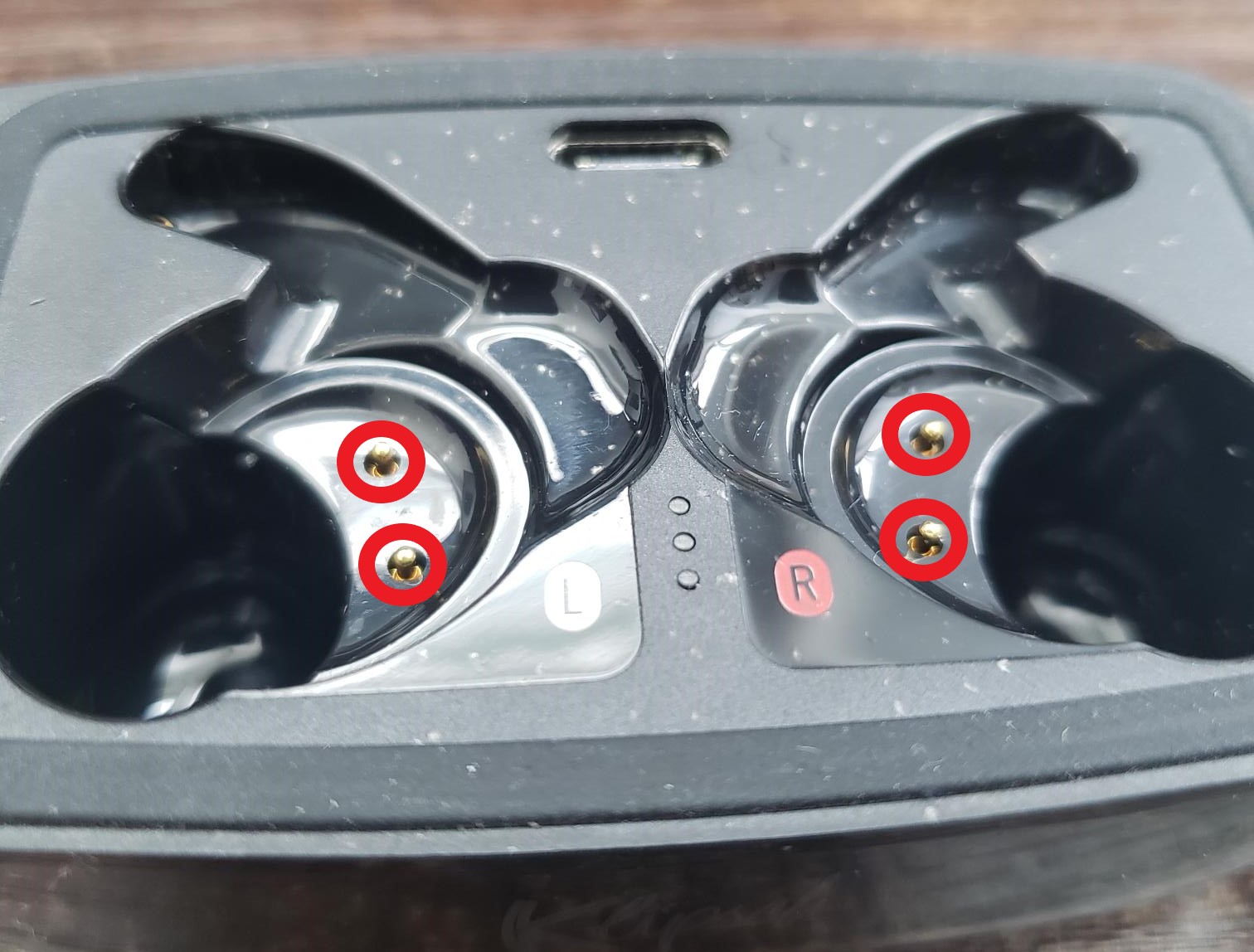 If you are still experiencing issues with one or both earbuds charging, please reach out to Klipsch Support for direct assistance - How To Contact Us for Support