Cinema 700 - Adjusting Subwoofer Level
The Cinema 700 sound bar system will allow you to manually control the output volume of the subwoofer.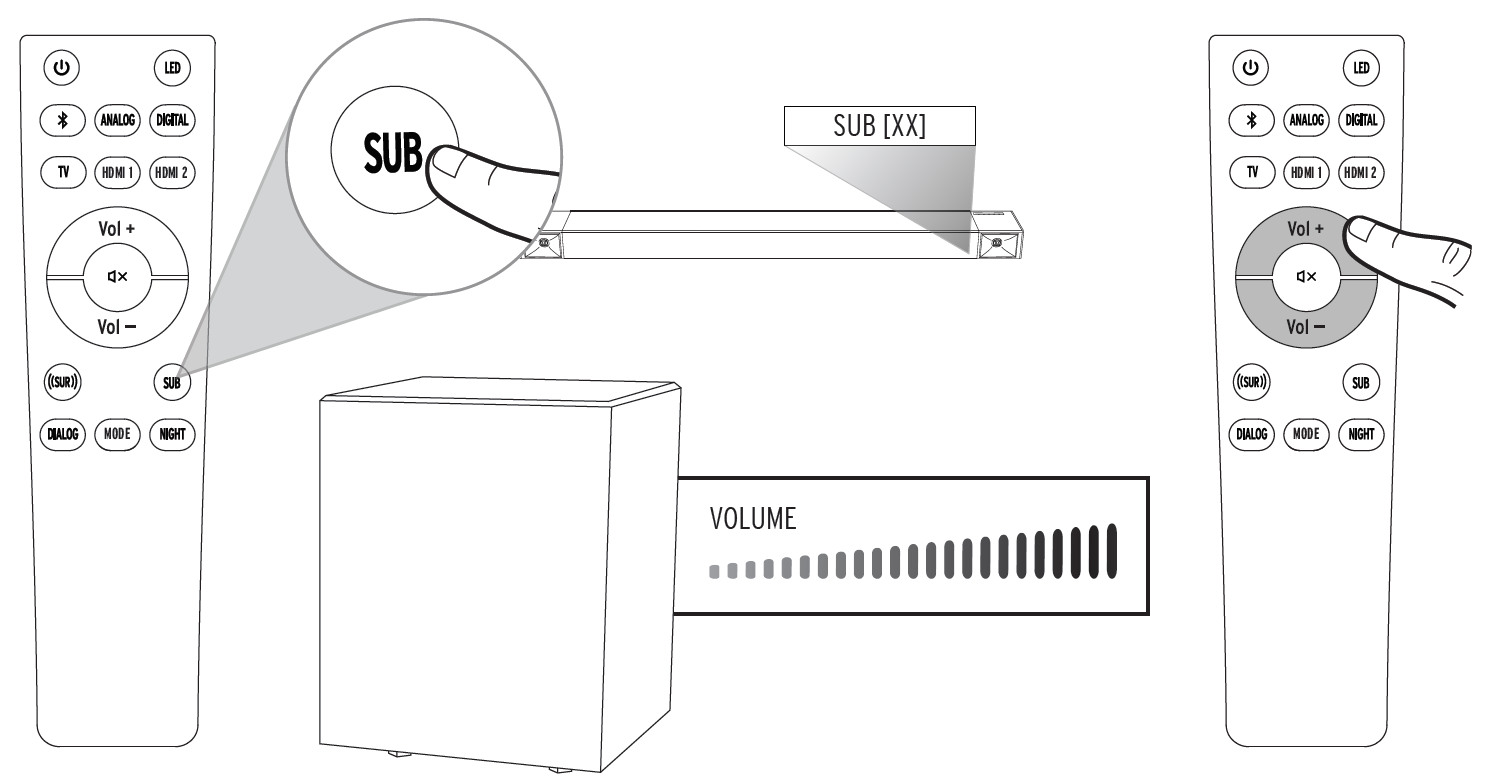 To raise or lower the subwoofer volume, press the "SUB" button on the included remote control.
You will see the front LED display screen show "SUB" followed by a number to indicate the subwoofer's volume level.

Note: The subwoofer level can reach as high as "+6" (maximum output) and as low as "-6" (minimum output)

Once the LED display screen shows the subwoofer level, simply use the regular "Vol +" and "Vol -" buttons on the remote to control the level of the subwoofer.
If you would like to enjoy the sound bar with the subwoofer completely muted, you will need to engage "Night Mode". For instructions/information on "Night Mode", please see our article - Cinema 700 - Night/Dialogue Mode