Cinema 800 - Connecting to Network via WPS
The Cinema 800 features network capabilities to bring you wireless connectivity to select services/devices. Please see below for steps on how to connect your sound bar to your network via the 'WPS' (Wi-Fi Protected Setup) button on your internet router.


To connect the sound bar to your network via WPS, you will press the WPS button on your router first.
Please note that some routers may require you to press and hold this button for 2-3 seconds in order to fully activate. If you are unsure where this WPS button is located on your router, we would recommend to consult the router's manual or manufacturer.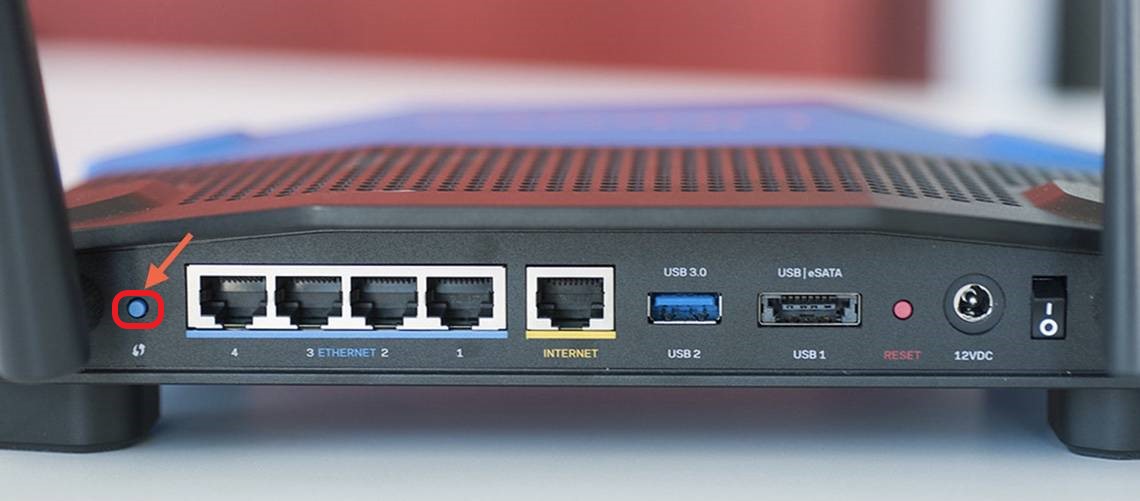 As a quick visual reference, here is a stock photo from SolidGuides.com that highlights the WPS button on a router
Once the WPS is activated on the router's end, you will then move to the sound bar and press the WPS button on the back of the bar. This button is located directly above the LAN port that is used for those who prefer an ethernet connection style.
Press and hold this button for 3-5 seconds, or until you see the front LED screen display 'WIFI CONNECTING'. Once the bar is successfully connected, it will display 'NETWORK CONNECTED'.
To remove all saved network pairings/connections, you will need to factory reset the sound bar. For instructions on how to reset, please see our article - Cinema 800 - Factory Reset
If you would prefer to connect the bar to your network via an ethernet cable, please see our article - Cinema 800 - Connecting to Network via Ethernet