Cinema 800 - Subwoofer Wireless Connection
Upon initial setup, the subwoofer should automatically pair to the sound bar, as long as they are both plugged in and within 30ft of each other.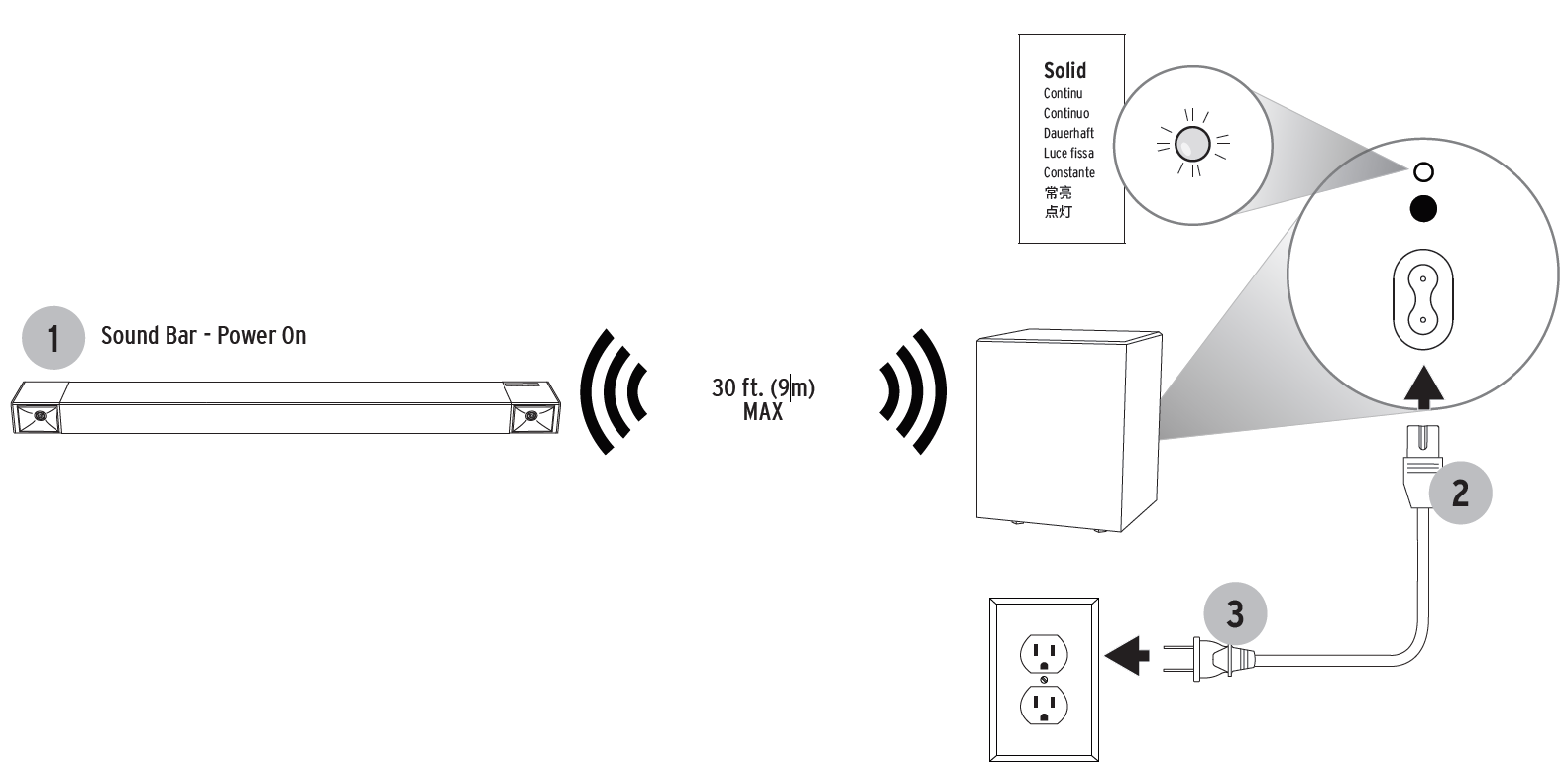 The LED light on the back of the subwoofer will flash to indicate that it is in "Pairing Mode" and should then turn solid to indicate that it has successfully paired.
If you should need to manually connect the sound bar and subwoofer, please see our article - Cinema 800 - Subwoofer Reconnect for manual pairing steps.