Log into the DSP menu on a KDA-500, KDA-1000, or JDA-500, click on the INPUT tab

This menu will allow the user to ensure the amplifier is getting the correct signal to output sound to the speakers
Note: The default login for the DSP menu is:
User: admin
Password: admin

Determine if the amp is being used for 1 or 2 zones

"1 Zone" meaning all of the speakers on the amplifier are playing audio from the same source
"2 Zones" meaning that some speakers are playing signal from one source, and other speakers are playing from a different source (Examples: Bar/Restaurant, Inside/Patio, etc.)

Determine if the audio signal is going into the balanced or unbalanced inputs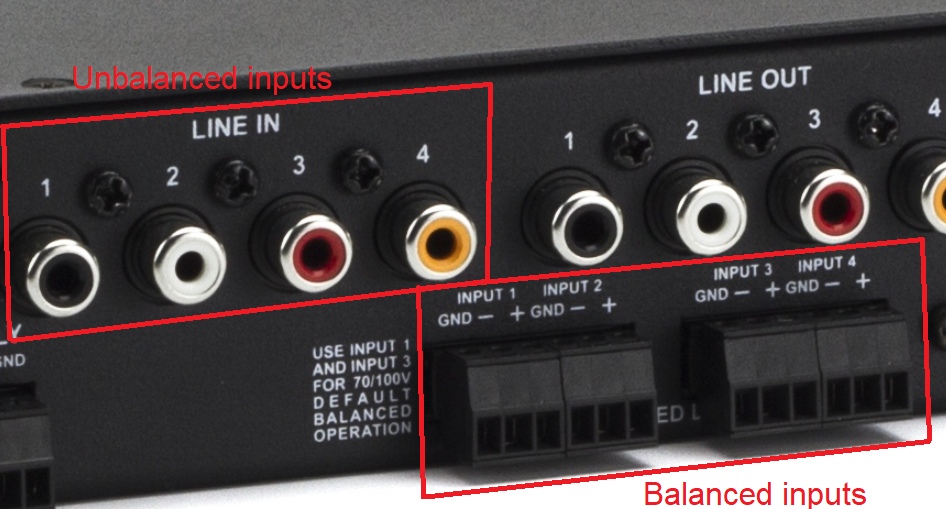 Using UNBALANCED inputs:
If the user is sending a stereo signal into the amp by plugging dual RCA cables into the unbalanced inputs, make sure they are plugging into inputs '1 & 2' or '3 & 4'. Some people will confuse the color scheme on the inputs and try '2 & 3' since they are the red and white jacks, but there are no settings in the DSP menu to simultaneously allow signal from these two inputs.
If they are sending a mono signal from a single RCA cable, then any input can be used.
Using BALANCED inputs:
The same rules will apply. For stereo signals going into the amplifier, ensure the user is connected to '1 & 2' or '3 & 4'. For a mono signal, any input can be used.
Common 1 zone UNBALANCED set up: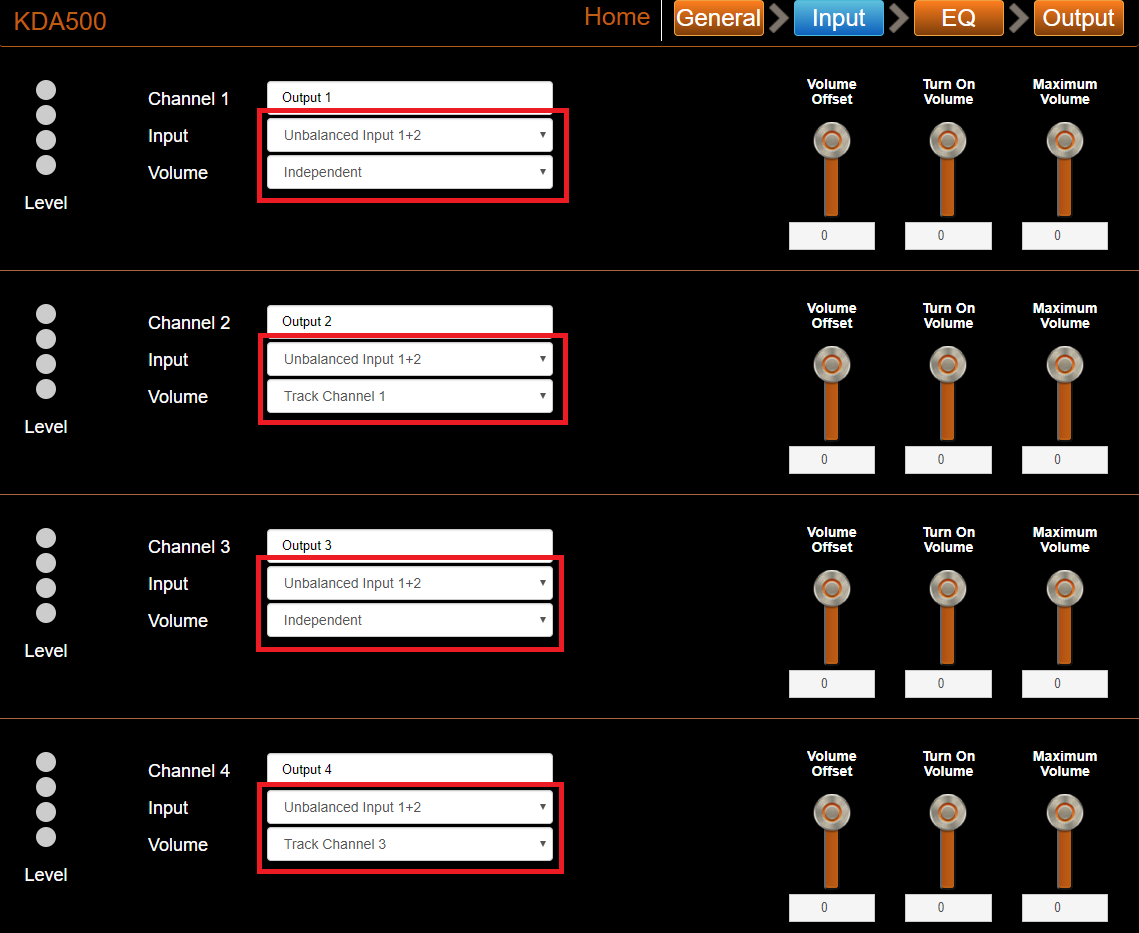 Common 2 zone UNBALANCED set up: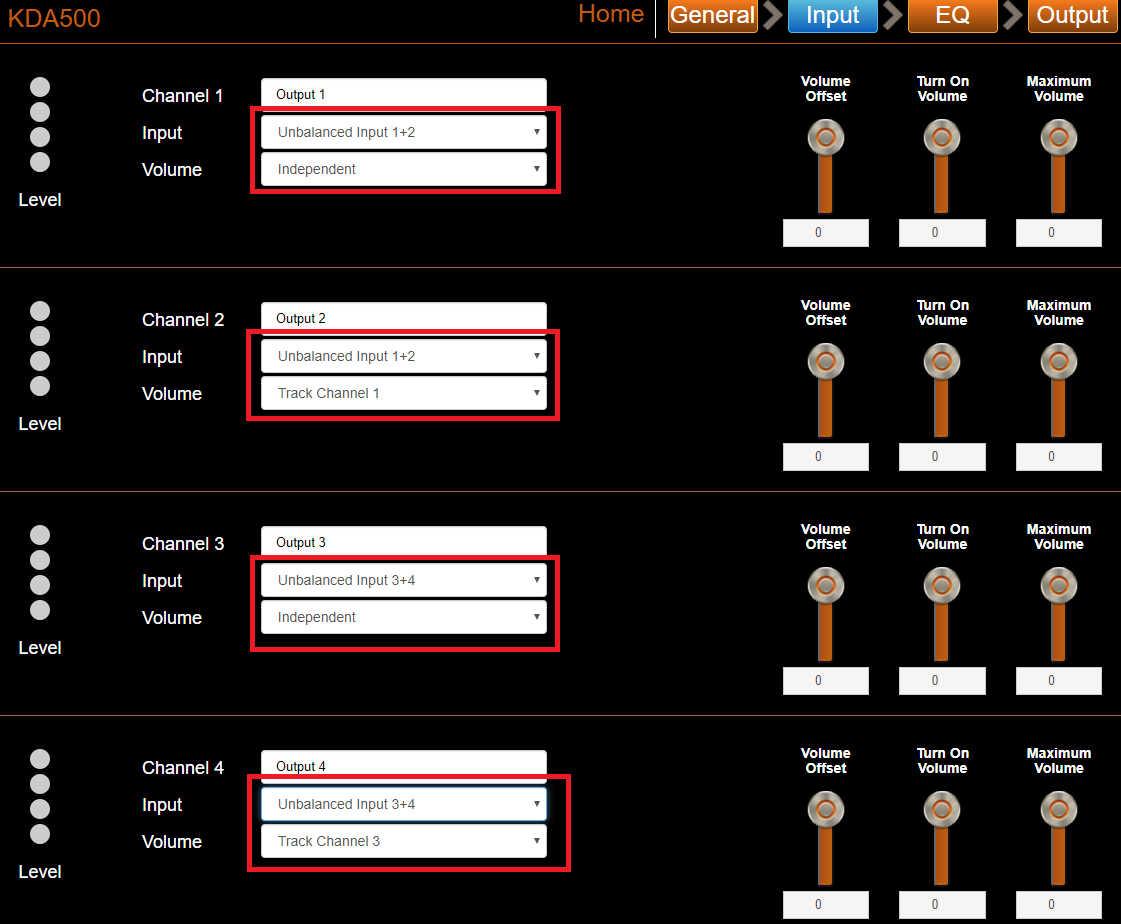 Common 1 zone BALANCED set up: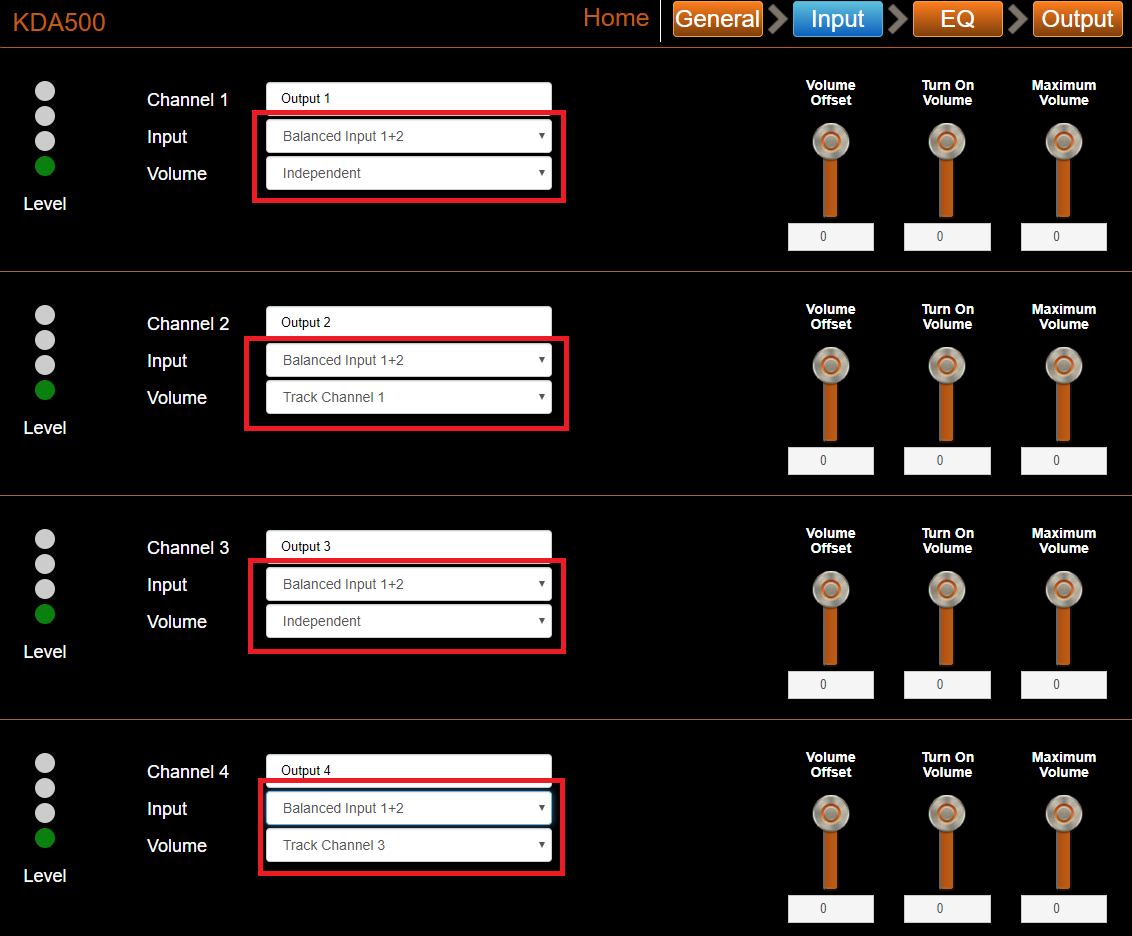 Common 2 zone BALANCED set up: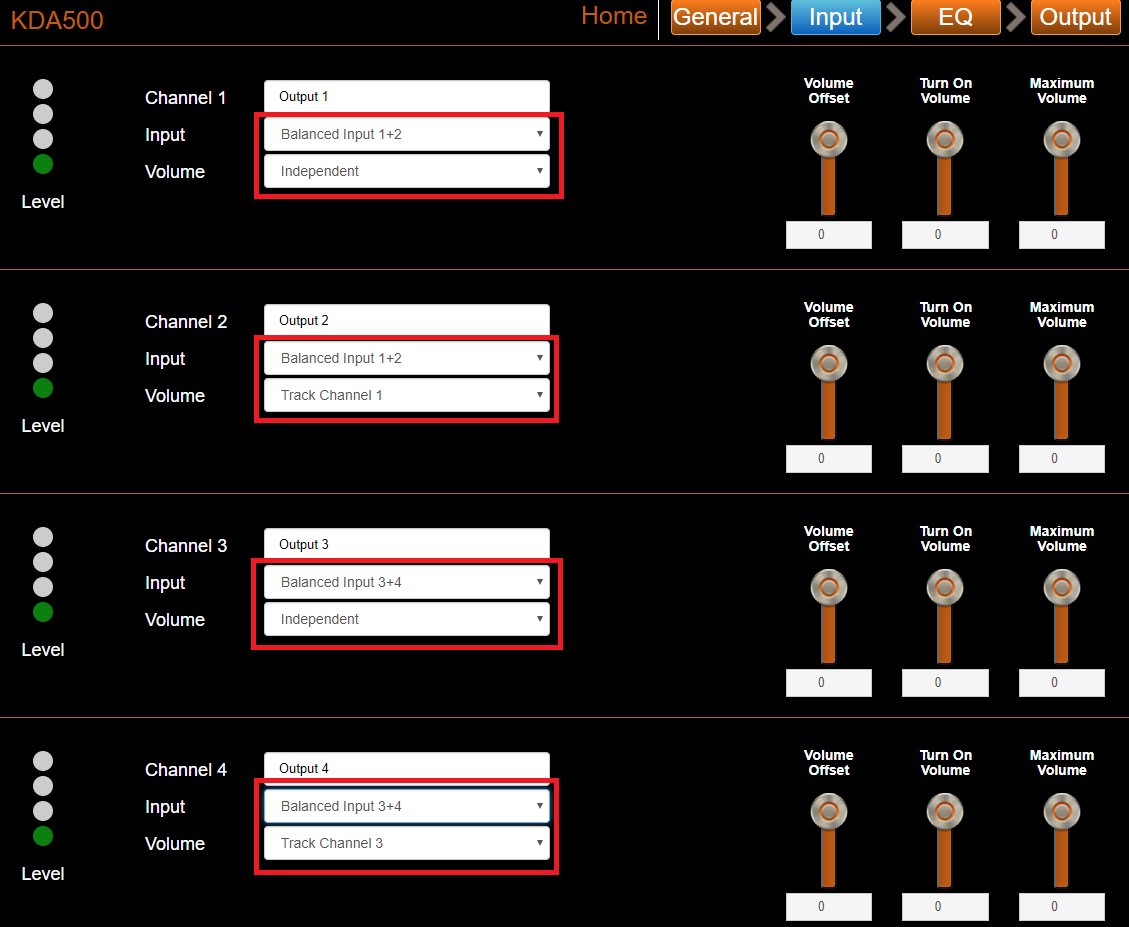 For more assistance with the DSP menu, please see the DSP Amplifier Menu Manual