If you Groove will not turn on or charge, you might need to do a system reset.

To do a reset, press and hold the power button for 25 seconds.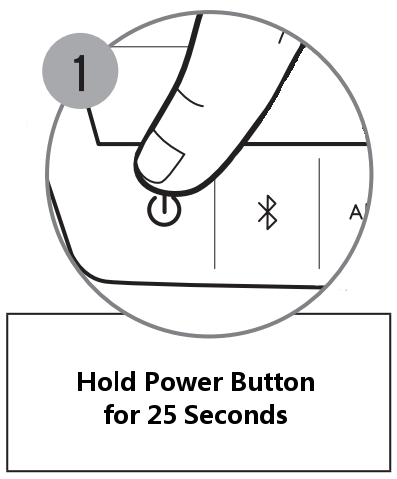 After this the Groove will be reset.

NOTE:

The battery may need to charge up some before this will work if the battery is totally dead.

If the unit is in need of a factory reset the charging indicator won't be on, but it should be after the factory reset.