Gig XXL - Factory Reset
Please use the following steps to perform the factory reset of the Gig XXL.
Perform these steps when no device is connected to the speaker via Bluetooth.
This procedure will clear the Bluetooth history of your speaker.
Procedure
1. Hold down the [LIGHT/LED] button for 8-10 seconds.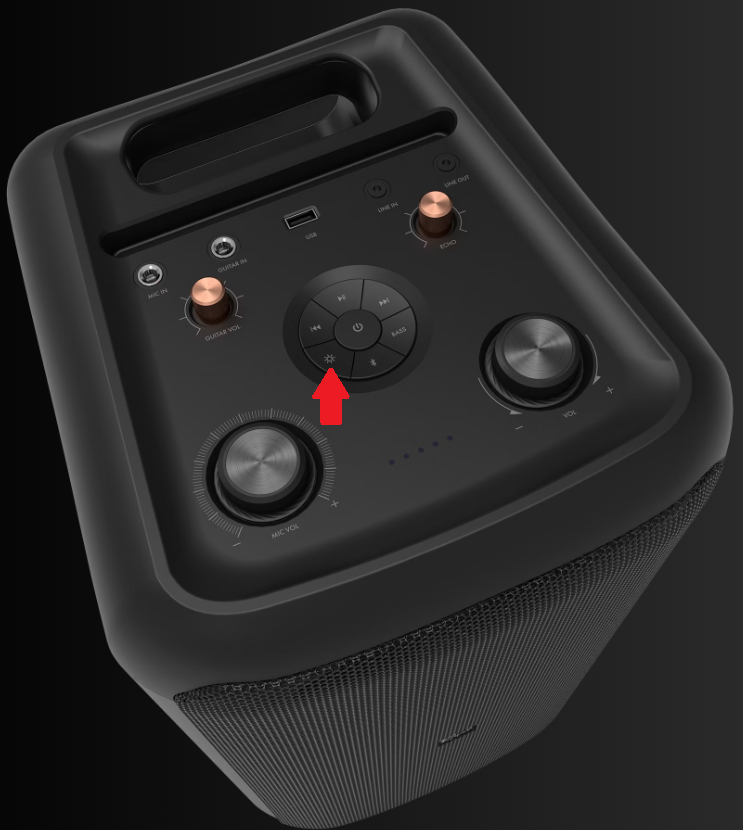 2. The automatic voice will proceed to announce the software version.
3. While the speaker is broadcasting the software version, Press and release the [PLAY] button.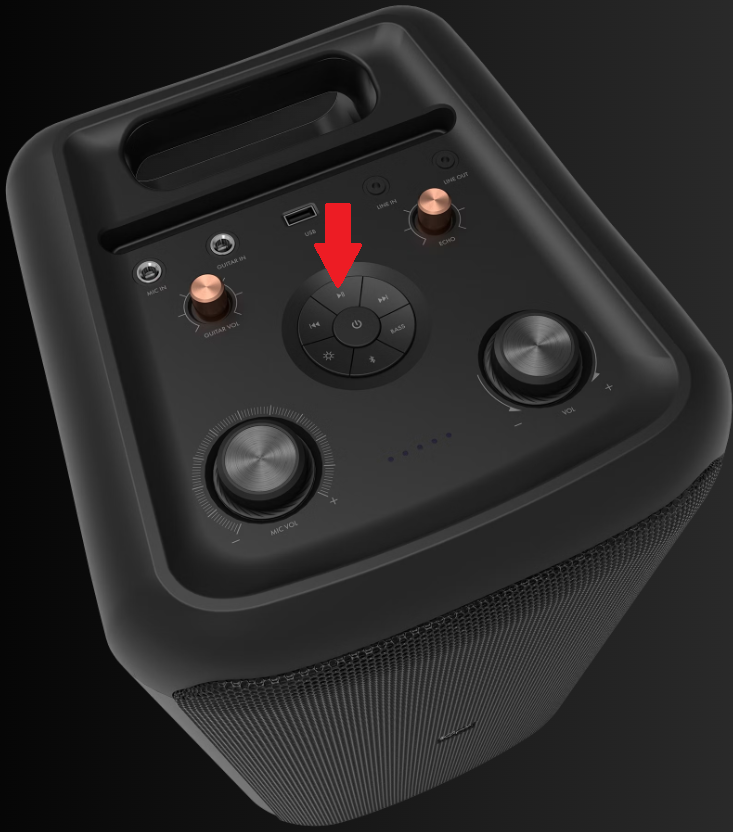 4. The speaker will turn off if the reset has been accomplished.