GiG XXL - True Wireless Pairing
You can pair two GiG XXL units together wirelessly using the method below. This will send the full source audio signal to both speakers, and you will only need to wirelessly connect to one from your source device.
Note: The microphone will only produce audio from the unit it is plugged into.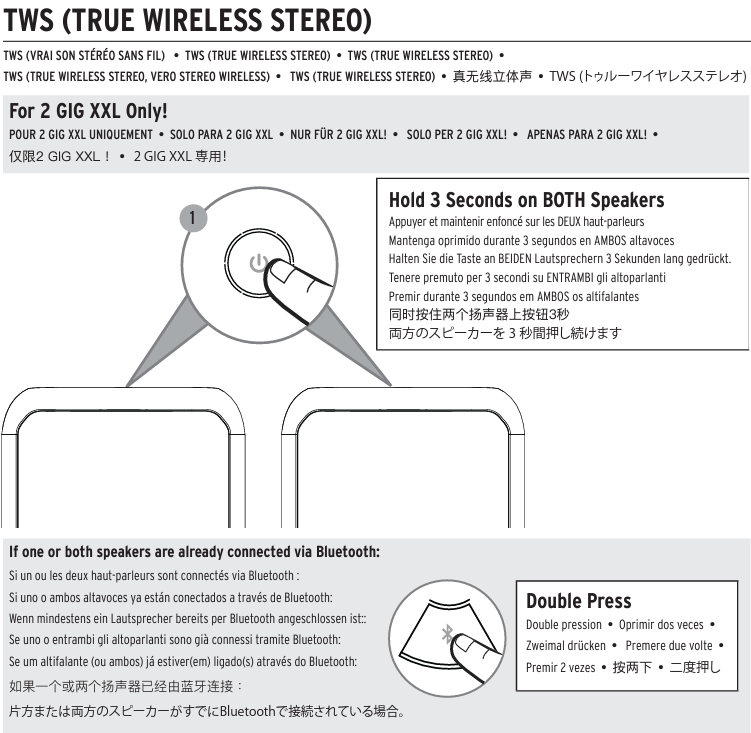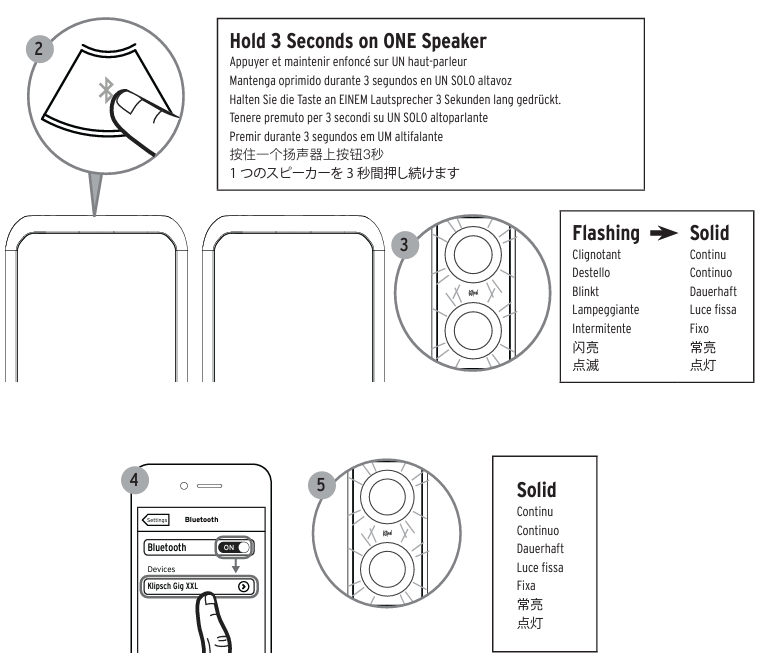 Bring the speakers close together and press and hold the Power button on both speakers for 3 seconds. to make sure they are on.
If you have already connected to your main GiG XXL unit, double press the Bluetooth button first to disconnect. The True Wireless pairing between the Two GiG XXL units must happen before your device is connected.
Press and hold the Bluetooth button on the one speaker for 3 seconds.
After holding for 3 seconds, the LED on the front of the speaker should flash green, then go solid.
Enable the Bluetooth connection on your source device and search for new Bluetooth devices. Select the "Klipsch GiG XXL" and wait for your device to read "Connected".
If successful, you should now be able to hear the same audio signal from both speakers simultaneously.