The Three Plus - Enabling Broadcast Mode
Follow the steps below to broadcast the Three Plus to another Three Plus unit.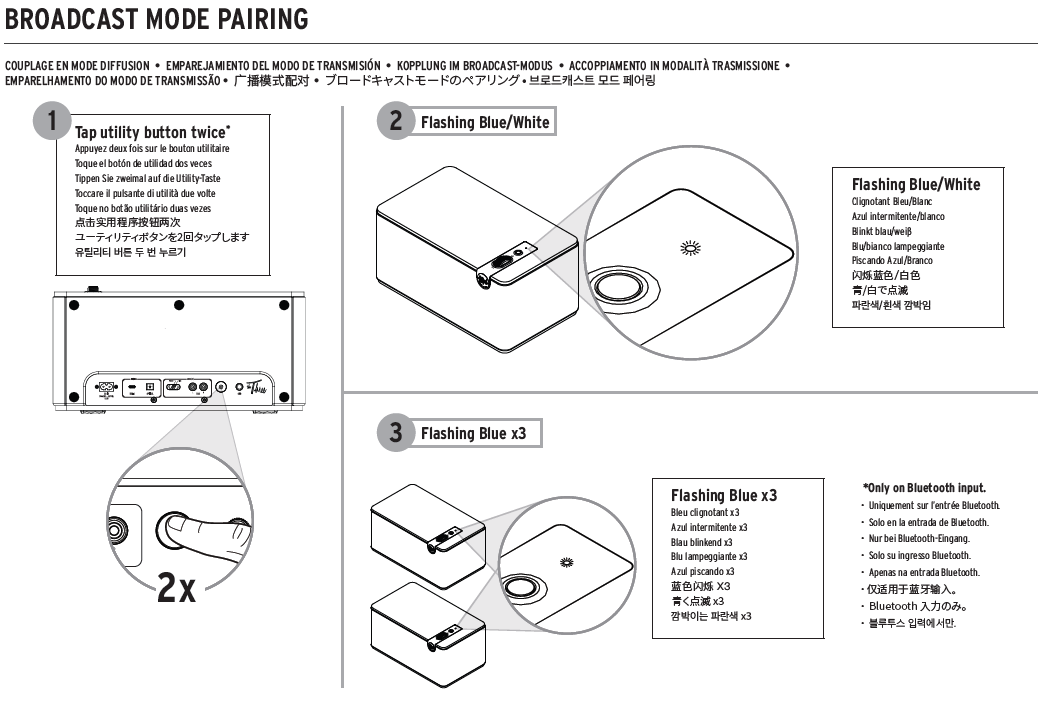 Press the utility button located on the back of the Three Plus twice to enable Broadcast mode.
If successful, the LED on the top of the unit will blink blue and white.
Make sure both units are within range and, if successful, both units will flash Blue three times indicating they are paired.
NOTE: The Broadcast will only send to the second speaker if you are using the Bluetooth source.