The Three Plus - Connecting via Bluetooth
To connect The Three Plus to your phone or computer via Bluetooth, follow the steps below: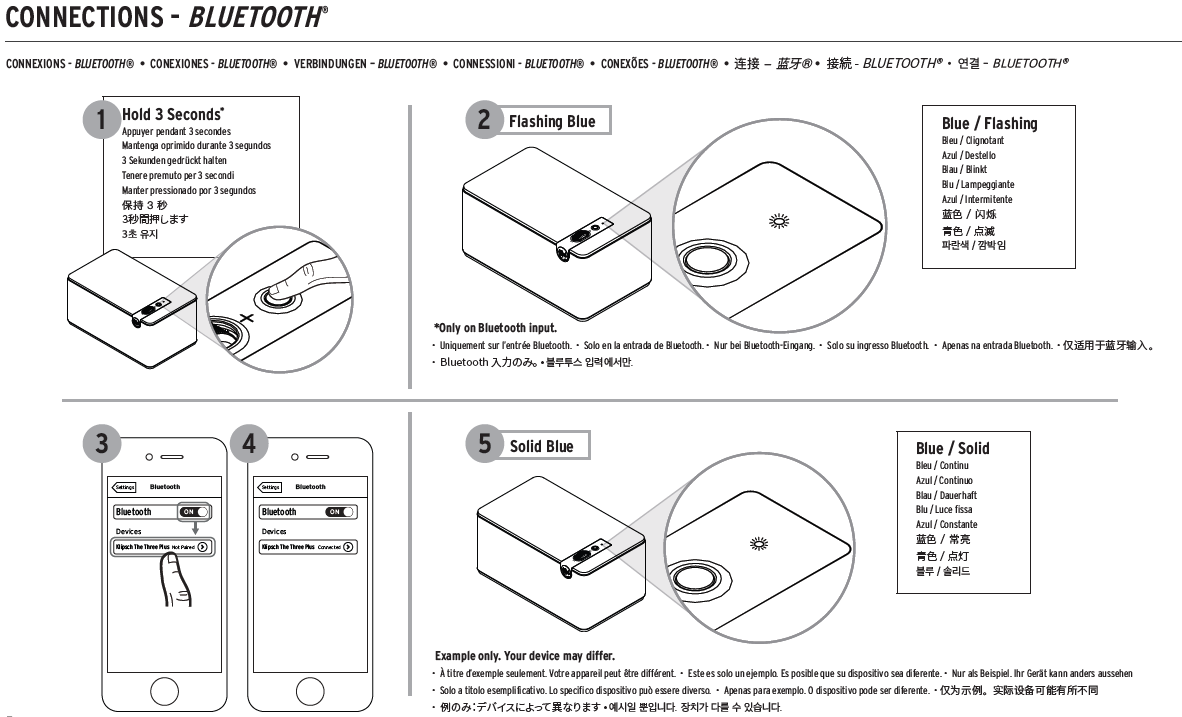 Press and hold the source button down for 3 seconds.
Check the source LED to make sure it is flashing blue. This means it is sending out a signal to be found by your Bluetooth device.
Open your devices Bluetooth menu and make sure it is enabled. Once enabled, search for available devices.
Tap on "Klipsch the Three Plus" and wait for the device to read "connected".
If connected successfully, the LED on the top of the Three Plus should stop blinking and go solid. This means it is successfully paired!
If you are still having issues connecting your device via Bluetooth, you may need to perform a factory reset and try again - The Three Plus - Factory Reset