Reference 2022 - Updates and Differences
The new Klipsch 2022 Reference Line is packed full of updates to improve both the sound quality, as well as the usability of the speakers. This is the biggest update to the Reference line since its inception, and below, those updates are highlighted:
Industrial Design Updates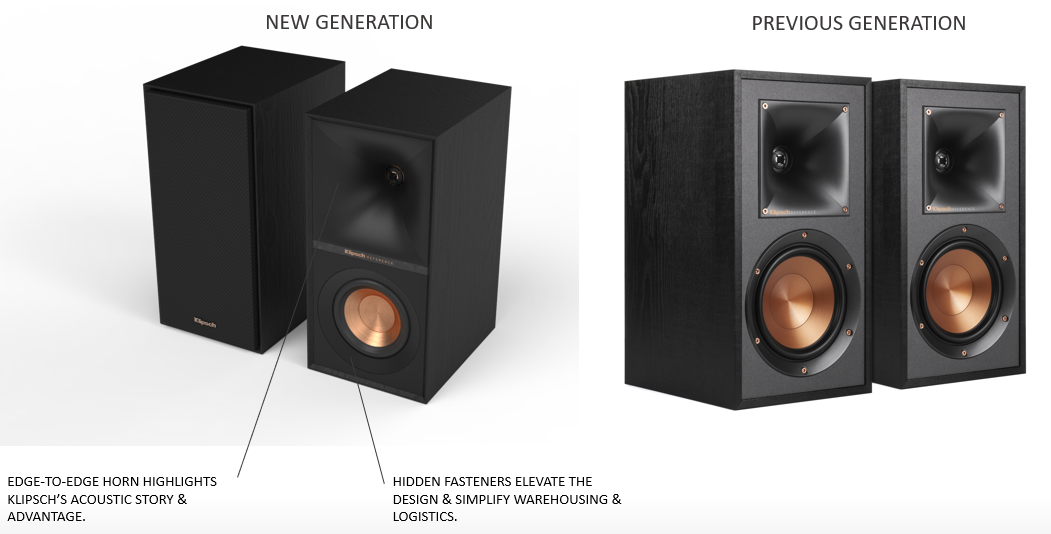 Enhanced cabinet bracing

more inert cabinets to reduce resonances
REFINED ATMOS CONNECTIONS
New, discreet connections that allow for easy integration, while maintaining multipurpose applications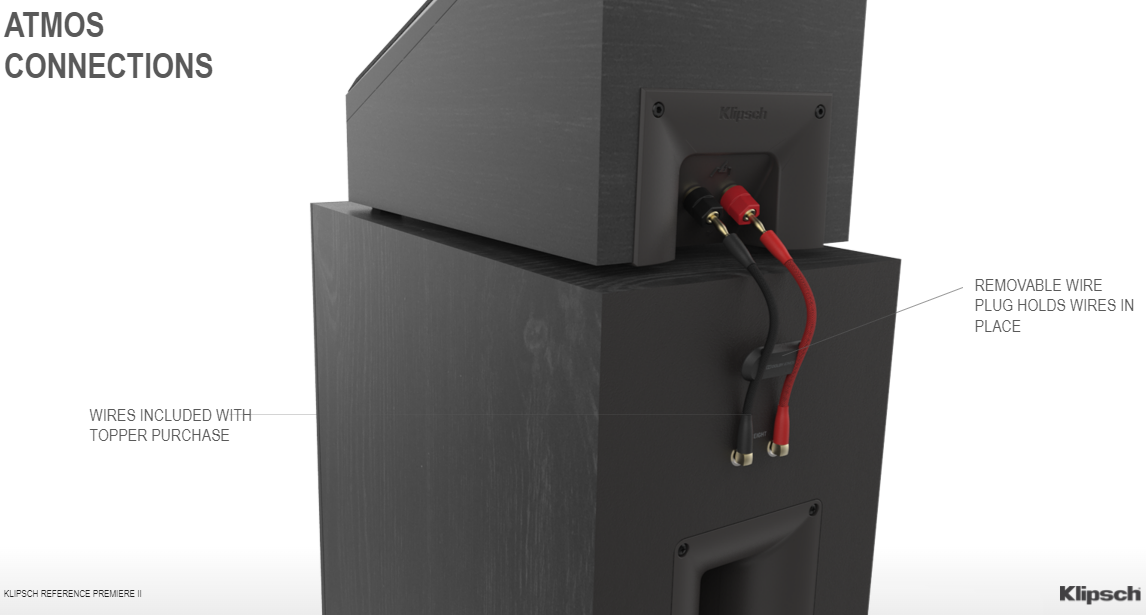 NEW BINDING POSTS
All-new input panel design
More premium finish compared to original design
Binding posts include optional "Height Channel" connection for when you are using an Atmos Topper

NOTE:

If you do not have a topper attached, the "height channel" connections will have no effect.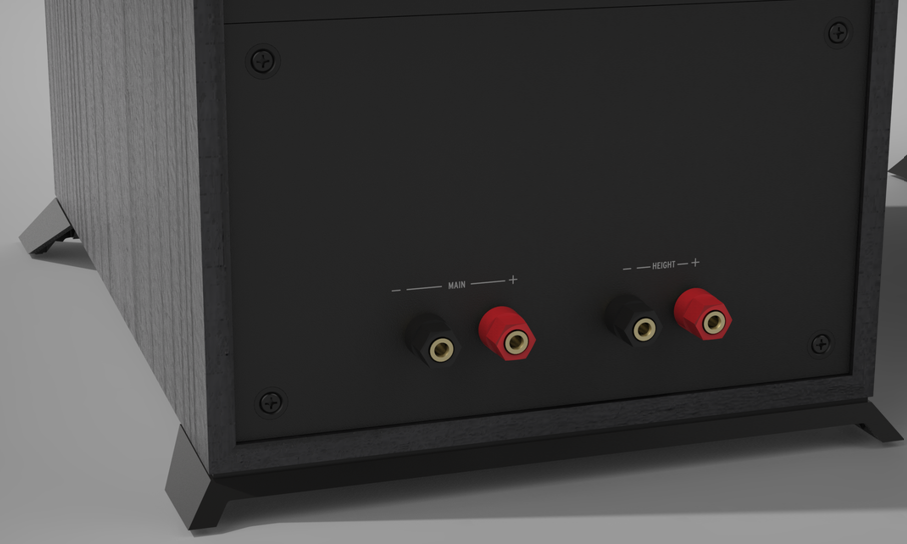 Acoustic Updates
ALL NEW 90x90 TRACTRIX HORN
The next generation of the legendary tractrix horn, providing best-in-class high frequency reproduction and controlled directivity.
Outer horn dimensions (i.e. horn mouth) are inversely proportional to cutoff frequency and coverage angle.
Improved high frequency directivity.
More accurate soundstage and larger sweet spot in the listening space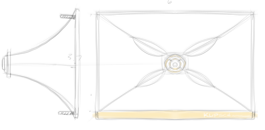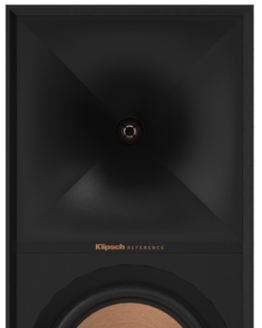 UPDATED WOOFER DESIGNS
Trickle-down designs from Reference Premiere
Steeper angling of cones

Smoother response – improves cone break up (i.e., resonances) at higher frequencies.
Better crossover integration for improved accuracy and transparency.

Increased rigidity from additional ribbing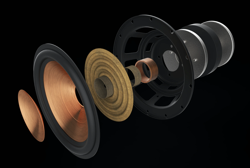 New material name:
Reference Subwoofers
INCREASED CABINET VOLUME
Larger cabinets achieve lower cutoff frequency.
10": 36.5% more volume
12": 14.7% more volume
Provides deep, cinematic bass for all your favorite content.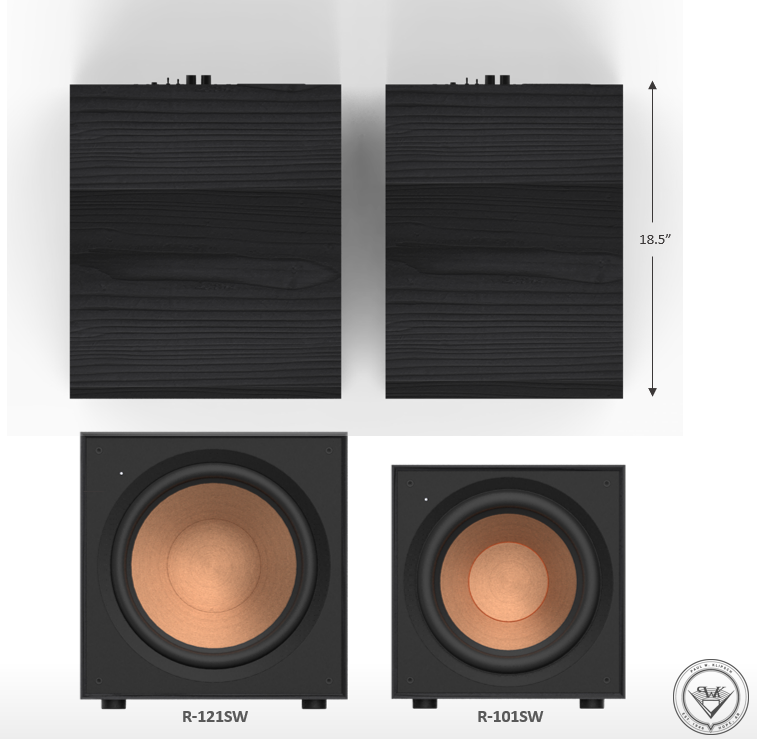 SUBWOOFER PORT UPGRADE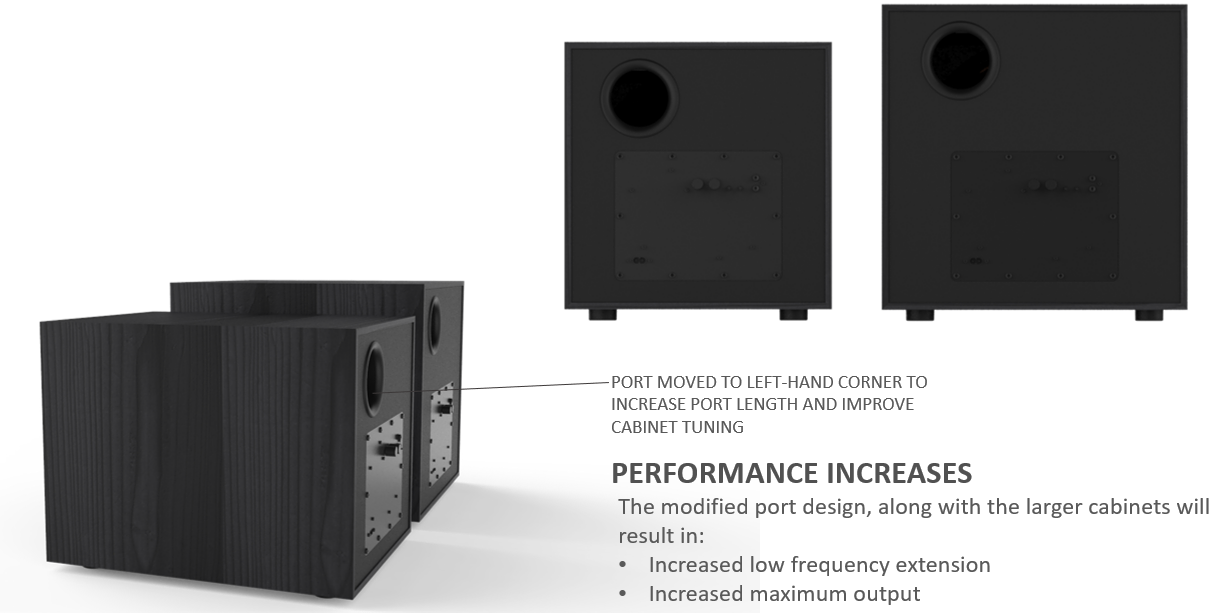 For further questions or inquiries about the Klipsch 2022 Reference Line, please reach out to Klipsch Product Support for direct assistance - How To Contact Us for Support