The Sevens - Bluetooth Pairing

Below are instructions on how to connect the Sevens to a source device via Bluetooth.
1. Begin by pressing and holding the "Bluetooth" button on the included remote for 3 seconds. You can also press and hold the "PAIR" button on the back of the main Sevens speaker.

2. If successful, you should see a fast-blinking blue LED on the top of the unit by the "Bluetooth" icon.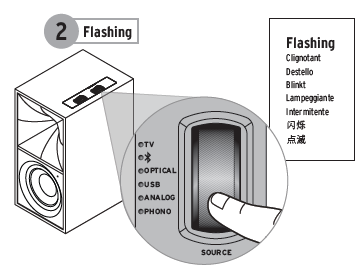 3. Open the Bluetooth menu on your source device. Select "Klipsch The Sevens" on your available device list.
NOTE: If the Sevens do not show up in the Bluetooth menu, try steps 1-3 again. If the Sevens still do not show up in the Bluetooth menu, perform a factory reset and try again - The Sevens - Factory Reset
4. If successful, the source device should say The Sevens are connected for audio.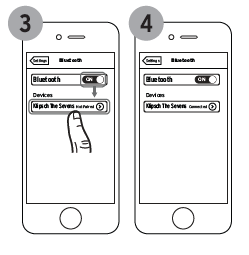 5. The LED should now be solid blue. The Sevens are now successfully connected to your source device.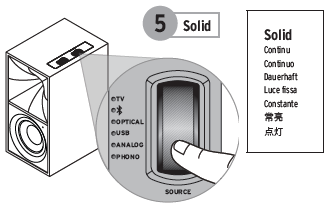 If you have any questions or need direct assistance, please reach out to Klipsch Product Support - How To Contact Us for Support