ProMedia 2.1 BT - Factory Reset and Controls
You can fully control the ProMedia 2.1 BT using only the two knobs on the control pod. Below. you can read about all the possible commands you can use with this system, as well as read about how to reset the system back to factory settings.
NOTE: Some of these commands, including the Factory Reset, will only work with newer ProMedia 2.1 Bluetooth models with a pairing button.
Main Volume Dial (Factory Reset)
The Main Volume dial has multiple functions shown in the image below. As well as increasing and decreasing volume, you can also press the volume knob in to access a few more commands.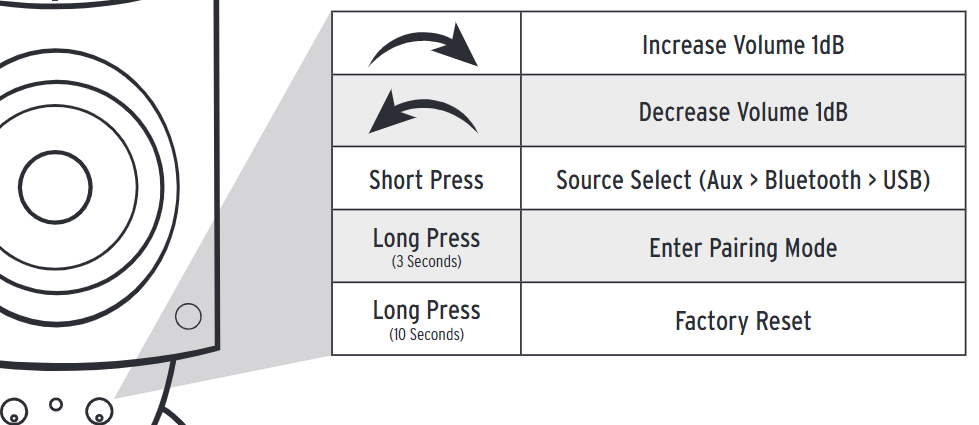 One short press will scroll through the sources.
Pressing and holding for 3 seconds will enable Bluetooth mode
Pressing and holding for 10 seconds will Factory Reset the system

Factory Reset results: Clears all previously paired Bluetooth devices from the system.

Subwoofer Dial
This dial controls the subwoofer only. Turning it clockwise will increase the subwoofer volume level, and turning it counter-clockwise will decrease the subwoofer level.