RSB-14 - Reconnecting the Subwoofer
Below, you will find instructional steps on how to reconnect the wireless subwoofer back to the sound bar for the RSB-14 model.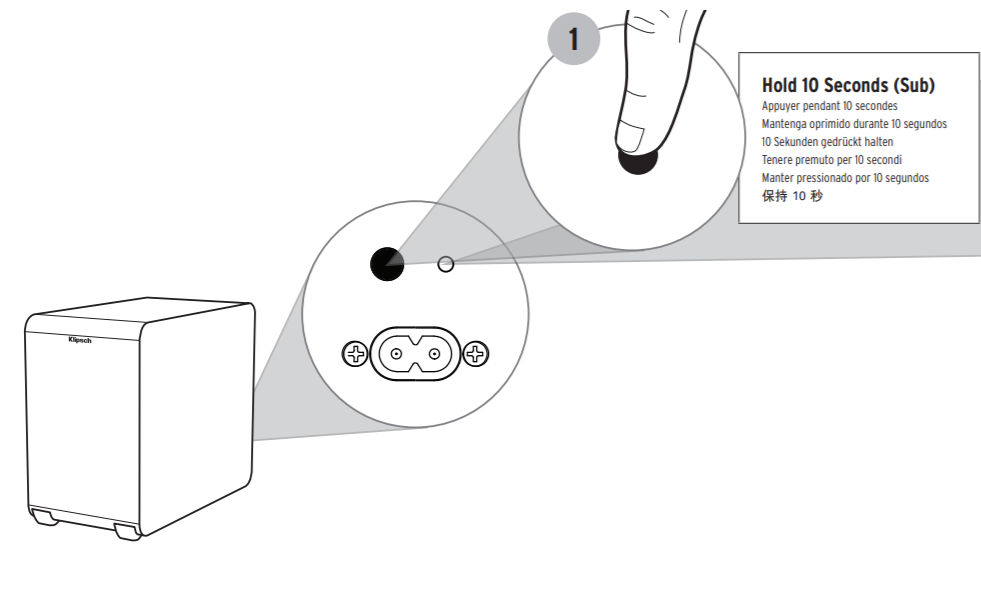 On the back of the subwoofer, press and hold the "PAIR" button located directly above where the power cord is plugged in for 10 seconds


The LED light on the back of the subwoofer should begin flashing, indicating it is now in pairing mode


While the subwoofer LED is flashing, go to the sound bar and press and hold the "Mute" and "Source" buttons simultaneously for 10 seconds


After holding, the subwoofer LED should then turn solid, indicating a successful pairing
If you find that you are still having issues getting the subwoofer to connect to the sound bar, we would recommend updating the firmware on your sound bar. Please see our article, RSB-14 Firmware Update, for assistance on updating the firmware for this model.