The Fives - Virtual Remote and EQ Feature
How do I access Virtual Remote for the Fives?
How do I access EQ (equalizer) for the Fives?
Do I need to update The Fives to access these features?
The Klipsch Fives have virtual remote and EQ capabilities through the Klipsch Connect app (available for iOS and Android devices). To access these features, you will need to make sure the Fives are fully updated - The Fives - Klipsch The Fives Updater App - Two Step Process
If you already have the Klipsch Connect app downloaded, please ensure that you are running the latest version, which is 1.15.2 or greater. To view which version of the app you are running - open the app and, from the product home screen, tap the three lines located in the upper left hand corner. You will then tap on the 'About' section; the version you are currently running will be next to 'App Version:'.
Once you have successfully connected The Fives to the app, you should land on the home screen below: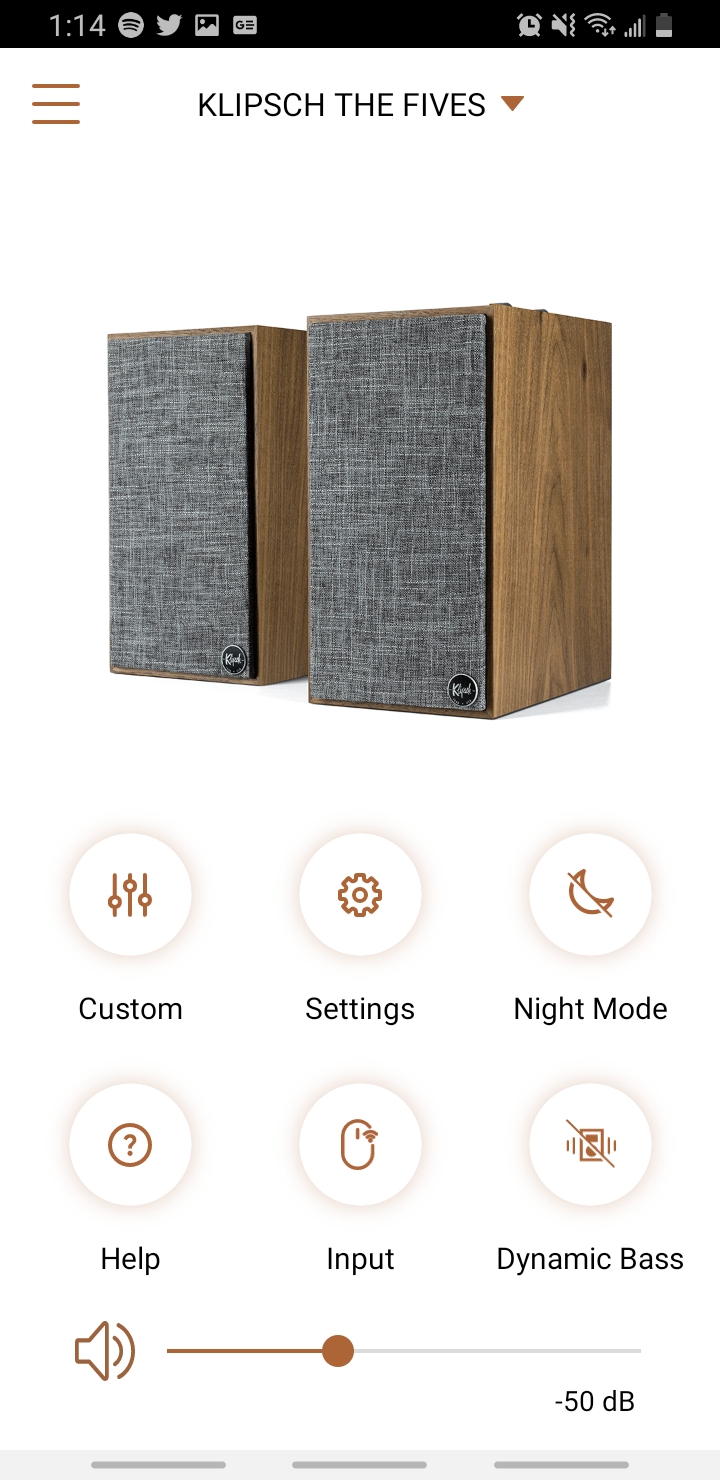 EQ
Tapping the top right "

" icon will open up the EQ preset menu (equalizer). This will allow you to choose from 5 different audio presets, including a three band EQ you can manually adjust.
NOTE: Manually adjusting the three band EQ will automatically change the preset to "Custom"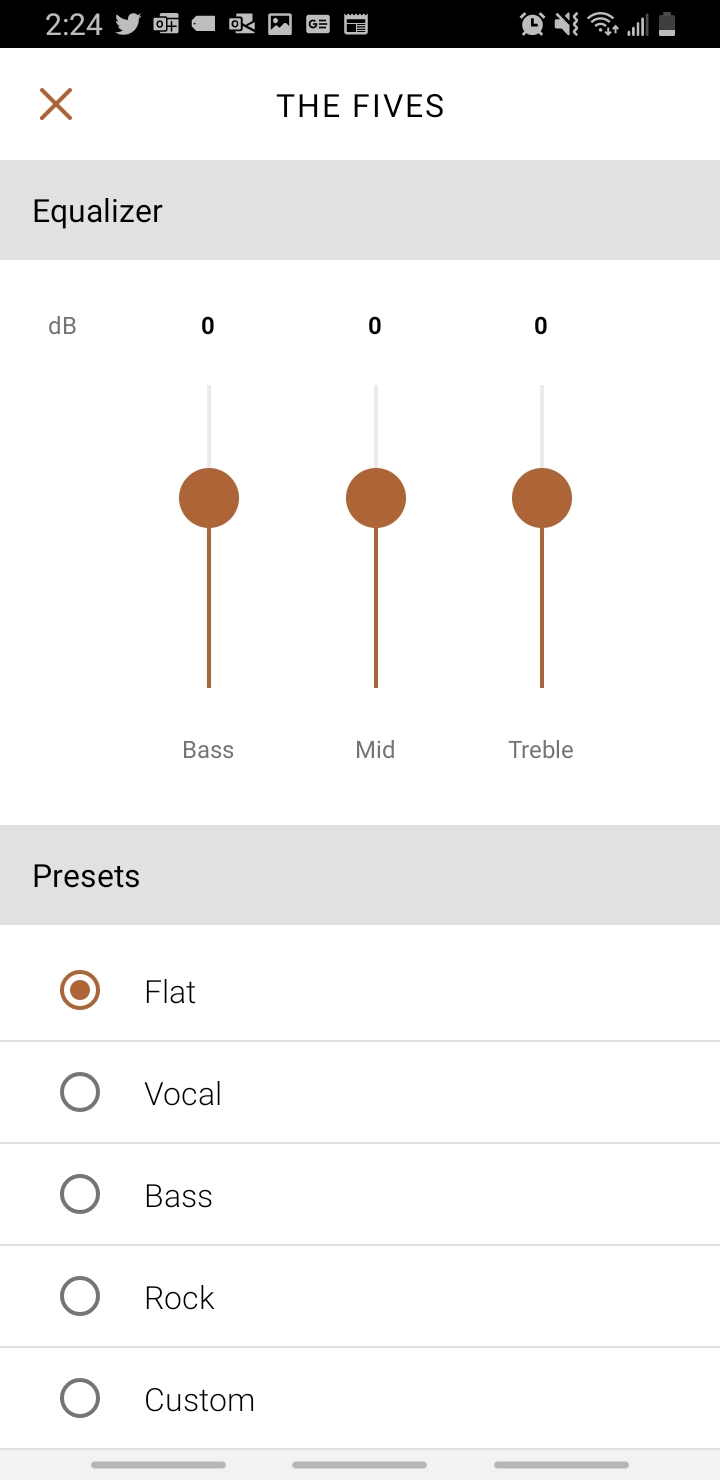 Fives EQ modifies the following frequency bands:
Bass: 200 Hz
Mid: 1 KHz
Treble: 4 KHz
Virtual Remote
The home screen of this app will serve as your "virtual remote". Tapping the "

" and "

" icons will toggle the Night and Dynamic Bass modes on and off. To change the selected input on your Fives, tap the "Input" icon to open the inputs menu. From there, simply tap which input you want to be listening to!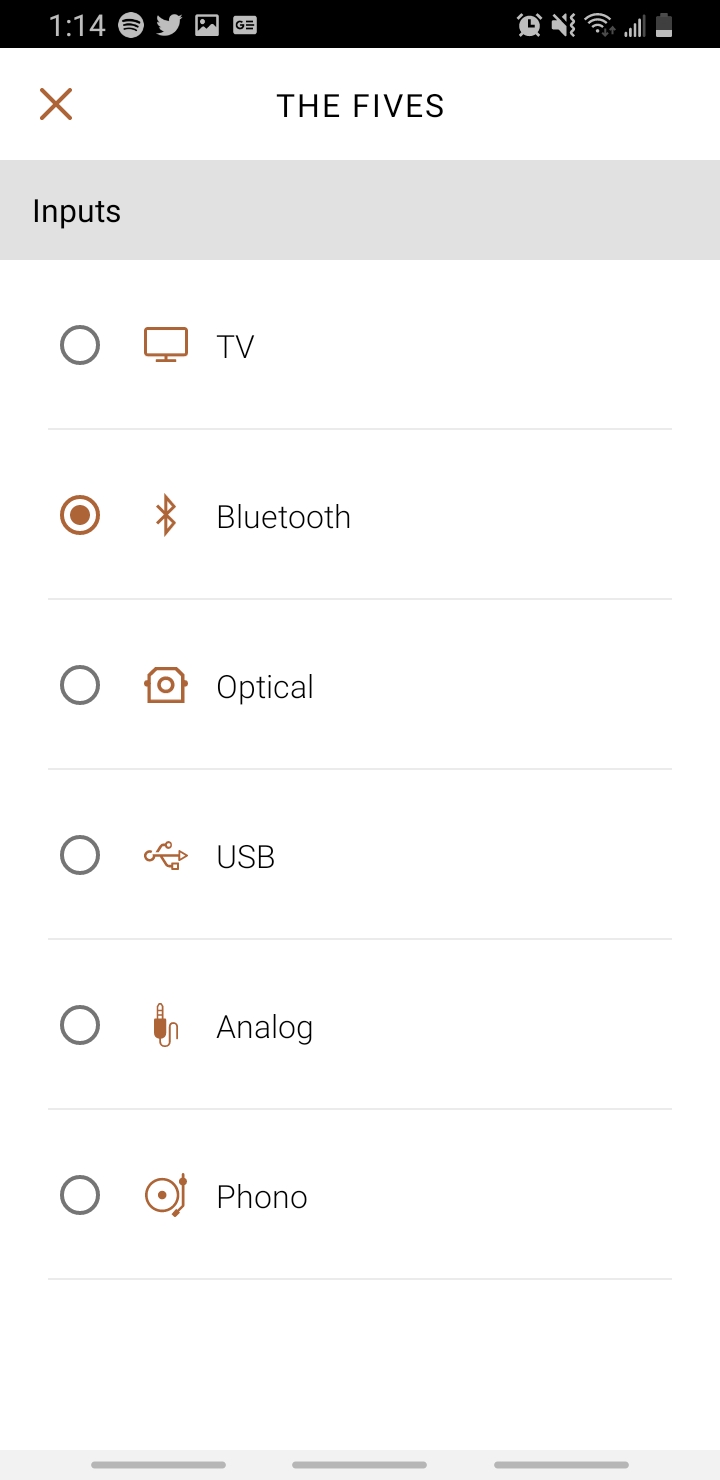 For more control over The Fives, tap the "Settings" icon. This will pull up another page with more settings you can adjust, shown below. From this page, you can adjust the "auto on/off" power setting, subwoofer output level, speaker placement and more!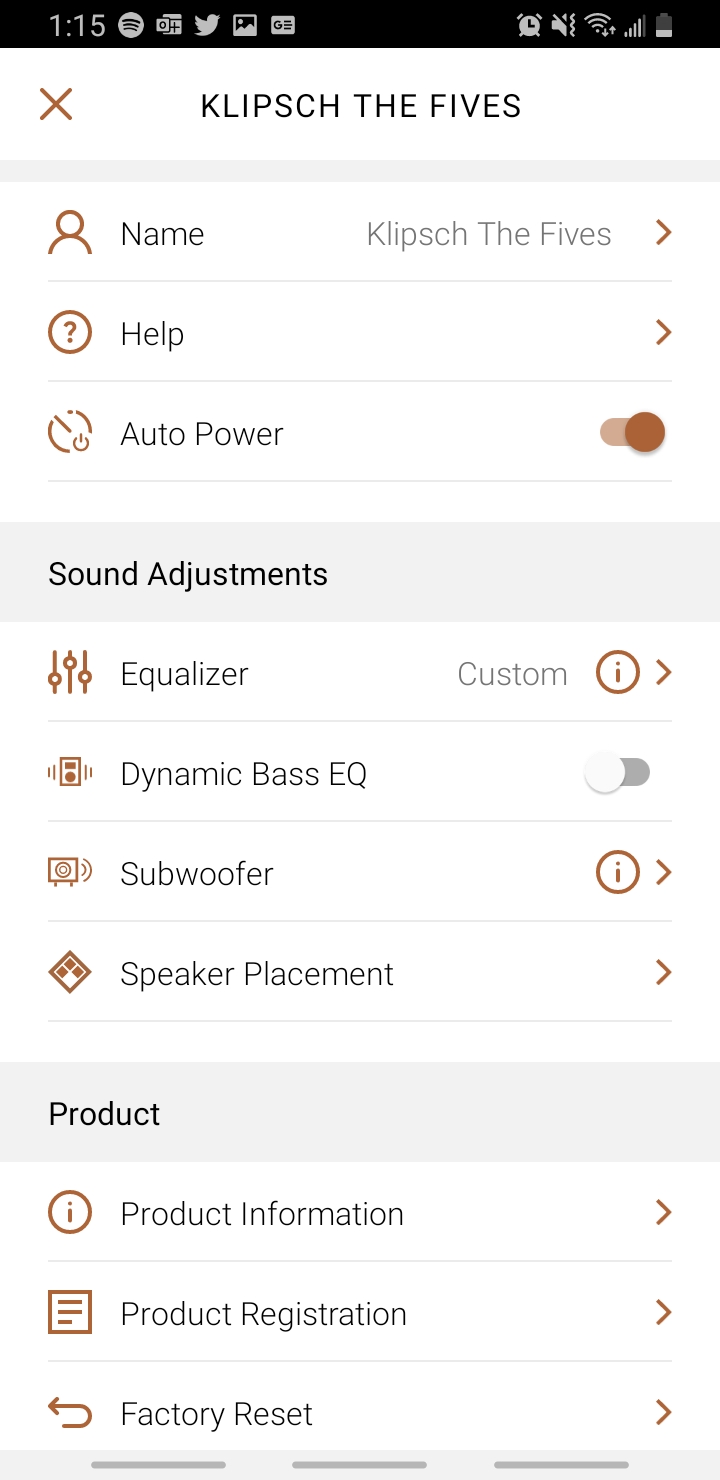 If you are not seeing the features shown in this article after connecting The Fives to the Klipsch Connect app, first make sure the Connect app is fully updated. If you are still having issues, please reach out to Klipsch Product Support for direct assistance - How To Contact Us for Support